Rate Now
Share Your Experience
Have you seen Dr. Laila Attar?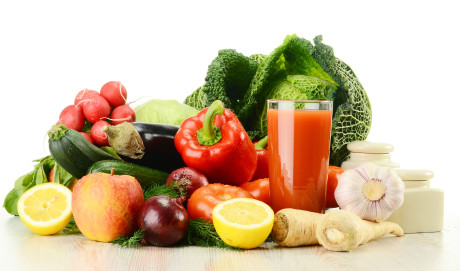 Type 2 Diabetes
Type 2 diabetes is a chronic disease in which your body is unable to maintain a normal blood sugar (glucose) level.
24 Ratings with 11 Comments
1.0 Rating
October 15th, 2016
Not patient centered...egotistical
Most memorable part was walking out the door knowing I wouldn't be back. Rude. You get charged for things you shouldn't. HIPPA vilations. Yep, telling me what is in someone else's' chart is kind of a big no no. But awesome to now knownmy brother has depression. Just run. Not worth the high blood pressure you will get. The only good part was the nurse practitioner, and even she ran for the hills. Protect yourself, care for yourself. If you are with a doctor who doesn't like you asking question, it is time for you to find a new doctor.
5.0 Rating
June 13th, 2016
5.0 Rating
March 13th, 2015
1.0 Rating
October 21st, 2014
WOW
I just read the reviews for Dr. Attar. I just moved to town and saw her sign. Thought I might make an appointment. After reading these reviews I DON'T THINK SO!!! Hope she and her staff pay attention to the reviews and realize that they may be keeping new patients from making appointments with her.
5.0 Rating
March 10th, 2012
Nice Staff and Physician
Was looking for a local PCP. Haven't had one in many years since its so hard to find a good one. Just picked Dr Attars name out from a google search. was able to get an appointment rather quickly. The staff was great there I had to bring my 10 month old daughter with me and everyone was fine with that. Dr Attar spent plenty of time with me and was very nice and thorough. Glad I finally found a good local PCP.
1.0 Rating
January 26th, 2012
Overwhelmed and u professional
Office staff extremely rude and unprofessional!! while on hold waiting for appointment heard receptionist complaining. Stood at window for several minutes waiting to check in was completely ignored. Once she slid window open no greeting just rude,y asked for my name. I then proceeded to wait for 40 minutes before being called in then once I got in sat in the office for another 20. To many patients for a one women show. Felt rushed and her staff needs a course in customer service!!!
2.3 Rating
November 18th, 2011
OFFICE STAFF NEEDS OVERHAUL
I decided to take my newborn baby there. The staff was very RUDE and UNWELCOMING. Definitely not what a doctor's staff should be like. I didn't like the office surroundings they made me feel like I was in a basement. The doctor herself was just ok. I did not feel like I wanted to deal with this staff everytime I had to call or come in with my baby. I switched doctor's immediately. Thank God
1.0 Rating
June 27th, 2011
The worst practice ever!!!!
Everything is horrible about this practice, starting from the rude and fake receptionist, to the 1 hour wait to be seen, following 30 min wait in the room, to Dr. Attar spending 3 min with the patient, while the practice is empty and Dr. Attar is talking on the phone where the wine tasting should be for the night. The operating hours are HORRIBLE!!! That practice is more closed than open, while is the only one in town. Also, they are only associated with Nashoba Hospital which is the worst hospital ever. And if you want to go to a different one, you have to do everything yourself. Also, they will never refill your prescriptions unless she Dr. Attar sees you. If you suffer from chronic sinus infections, and when you call you just want the prescription you have to be seen first. Seriously!!!They claim to be personable, however Dr. Attar never returns a phone call. They have the help return calls and when you ask for more questions, they go back and forth like a broken phone game. Come on wouldn't it be easier for all if she just picked up the phone?!?! Even when they return calls with results its usually a month later. In a mean while someone could die...They need to step it up big times, because people's lives are at risk while they could care less!!! Sadly though, a lot of people in town do not believe they will change, unless someone sues them!!!
3.7 Rating
February 2nd, 2011
Very Satisfied
1.0 Rating
August 16th, 2010
Needs a lot of improvement
1.0 Rating
November 17th, 2009
money
Even though I have health insurance...They pay a percentage and then I pay the rest...No co-pay with plan....so between my husband and I we owe a balance of like $200.00 which I really can't understand either...because of the outstanding balance I am refused care and only get partial refills on important prescriptions...So we end up at the ER if we get sick...Seems crazy to hold health insurance and not able to see doctor...seems whatever oath the doctor took is thrown out the window because of money...I suffer in pain with scar tissue from past surgeries and that doctors office is less than caring...I live out of the way from cities and Attars is very close to home....but she is no small town doctor she is just greedy