Rate Now
Share Your Experience
Have you seen Dr. Lakshmi Vemulapalli?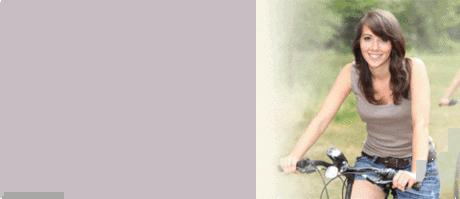 Endometriosis
Get the facts about endometriosis, including symptoms and parts of the body that may be affected.
38 Ratings with 18 Comments
5.0 Rating
June 9th, 2017
Amazing
1.0 Rating
May 15th, 2017
5.0 Rating
December 8th, 2016
patient
My experience with Dr. Vemulapalli was very good. 2013 I went to see her for the first time. I was 59 and my bladder prolapsed. I was very scared about that. I was honest with her about not having been checked for a long time, because I had not had alot of trust in doctors. She scolded me about that but I excepted it because she was being honest and she was also right. She was not rude.She cares alot about women. She examined me and told me my options. I chose for her to repair my bladder and get a hysterectomy also. I was honest with her about my fears and I asked her if she would be doing my surgery. She was very loving and had compassion on me. She hugged me and told me that everything would be alright. She is a wonderful loving person and she takes her job seriously, which she should. She did an excellent job on my surgery. My sister also saw her and we both admire her and love her very much. She is a God send. She was for me and I will never forget what she did for me. I read some of the other reviews. All I can say is that she has been grosley misinterpreted
1.0 Rating
May 31st, 2016
I saw Dr. V through my whole pregnancy. She is very to the point and does not mess around with small details that she does not find important. Like the fact that at the end of my pregnancy I had an unexplained (at the time) high fever for a week. I would call she would tell me to wait it out. Meanwhile, I'm having contractions and feeling horrible. Again, I would call and eventually she had me admitted to the hospital. When I was admitted the staff at the hospital treated me horrible. Which is not Dr. Vs fault....however when she did show up she treated me just as the staff had. She acted like I was crazy. So she sent me home. I still had a fever and I was still having contractions. This was on a Tuesday. By Friday her partner had me come into the office and she immediately sent me to be admitted. Within an hour of being admitted they found out I had a life threatening infection. I had an emergency c-section and stayed in the ICU for a week....without my baby. How many times did Dr. V come to see me? A big fat zero. My follow up appointment she wouldn't see me. As a matter of fact she wouldn't even look at me or my baby. So would I recommend her? Not in a thousand years. However, her lack of empathy was overshadowed by her staff and partner. They were awesome!!! I only wish that they had been my doctor.
1.0 Rating
May 27th, 2016
I was 16 when I saw this dr for my first pelvic exam and it was a horrendous experience. I cried the whole way home because she hurt me so bad. No bedside manner at all. Never went back, never will. The next gynecologist I saw was at Planned Parenthood and the doctor there was so kind, gentle and informative and used a small speculum that was warmed.
5.0 Rating
February 29th, 2016
5.0 Rating
December 20th, 2015
Dr. Vemulapalli was very caring, thorough and very professional. She always made me feel like my health was very important, provided me with all of my options and didn't push me to decide one way or the other. I am very thankful that she took me seriously and helped me get to the bottom different problems on different occasions, including one that was life threatening. I am extremely grateful that she is my Doctor.
1.0 Rating
September 28th, 2015
Go elsewhere
I'm completely disappointed with Dr. Vemulapalli. For regular exams AND infertility appts. I'm always waiting half-naked on the table for AT LEAST a half hour. I'm always on time or early too. Her staff are unfocused and incompetent too. At the last visit I had to find a phone number AND test results for them.
5.0 Rating
March 2nd, 2015
5.0 Rating
October 11th, 2014
knowledgable, caring, takes time to explain
I don't understand the reviews that read, "cold" & "uncaring". My experience as a new gyn patient since 2011 (3 yrs ago) has been completely the opposite. She definitely spends adequate time with me every visit, giving me her complete attention. I never feel rushed. She explains things and talks to me. She has a great bedside manner.
1.0 Rating
September 8th, 2014
Find another Doctor
I was "assigned" to Dr. Vemulapalli after I found out I was pregnant. She was cold, uncaring, and uninspiring. I was looking for someone who would guide me through my pregnancy. She offered no information about how to care for myself or what to expect. She said she would send "e-script" for prenatal vitamins, but didn't. I had to call the office the next day and have someone else do it. I would never go to this practice again.
1.0 Rating
June 2nd, 2013
most memorable....I almost bled to death..!! she performed a procedure on me and when I returned for the check-up the next day and expressed my concern over the amount of pain I was experiencing , she brushed aside my concern, made me feel as if I did not have any reason for it, then I started hemorrhaging and instead of calling an ambulance from her place of business she had me wait for orders then drive myself to the hospital about 7 miles away... I was seeing stars and was weak from blood loss...Thankful for the doctor that saved my life during the emergency surgery that followed, Vemulapalla never even called to check on my condition!