Rate Now
Share Your Experience
Have you seen Dr. Lamar Moree Jr?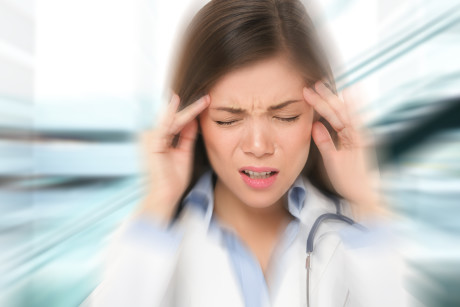 Migraine
Get the facts about migraine headaches, including the different types of migraine and migraine triggers.
25 Ratings with 3 Comments
5.0 Rating
April 13th, 2015
Best pain Doc around
I've been a patient of Dr Moree for 12 years because of a chronic pain condition. (RSD/CRPS) It is only because of his help that I'm still around. Others complain about him dropping them and getting them 'hooked' on pain needs. This is not what really happens. I take a drug test several times per year. If the meds he prescribed don't show in your test or show at a higher level that prescribed, you get dropped. Go to another doctor to get more meds, you get dropped. These and a few other ways are how to get dropped. He doesn't drop people without cause. I've seen Dr Moree once a month for over 12 years. That's over 144 visits! I've never seen him in a bad mood or even close. We pain patients can be a foul mood bunch but he always has a smile on his face. He does rely on a PA for routine matters (med refills, etc.) but when you are put into a room, the first question asked, is whether there have been any changes in your condition. If there have been, you can bet he will see you since he is responsible for your care. Again, I speak from experience. Wait times will vary based on many factors. Years ago, I saw him at 11:30 PM. My appointment was at 4:00PM. He had an emergency that was unavoidable. Not one single patient was told they had to reschedule. He stays until everyone is seen. That's dedication. Most of my wait times are less than 15 minutes. Lastly, I will say, if you are looking for someone to hand you pain pills and send you on your way, you best keep looking. There are plenty of doctors around that will do just that but not my doctor.
1.0 Rating
November 11th, 2012
Relies on PA
1.0 Rating
May 12th, 2012
dr. moree doesn't care about you
I REQUESTED AFULL COPY OF MY MEDICAL RECORDS AND HAVE BEEN DENIED ,HE WILL NOT RETURN MY CALLS OR EVEN RESPOND AFTER GETTING ME HOOKED ON HIGH POWER DRUGS DISMISSED ME FOR INFORMATION HE SAYS HE CAN PROVE BUT WILL NOT FURNISH ME WITH SAID INFO ,WILL NOT AND HAVE NOT HAD ENOUGH RESPECT TO EVEN DISCUSS THIS WITH ME , BUT DOES TELL OTHER DOCTORS HE HAS THIS INFO , I HAVE REQUESTED MY COMPLETE RECORDS MANY TIMES AND GET NO RESPONSE ,I HAVE FILED A COMPLAINT WITH THE MEDIAL BOARD, I RECOMEND YOU USE THIS DOCTOR WITH EXTREME CAUTION !!!
3.0 Rating
July 24th, 2017
3.0 Rating
July 4th, 2017
4.0 Rating
July 3rd, 2017
4.0 Rating
July 2nd, 2017
4.0 Rating
July 2nd, 2017
5.0 Rating
April 20th, 2017
5.0 Rating
April 7th, 2017
4.0 Rating
March 20th, 2017
4.0 Rating
March 8th, 2017