Rate Now
Share Your Experience
Have you seen Dr. Lance Silverman?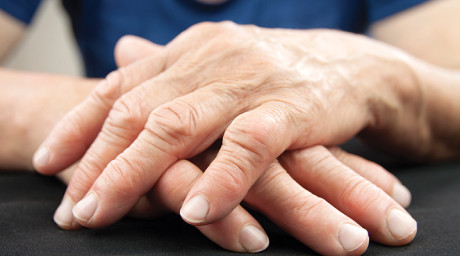 Osteoarthritis
Get the facts about osteoarthritis, including the symptoms and doctors who treat it.
Quality Rating
Highly Satisfied
62 Ratings with 29 Comments
5.0 Rating
September 15th, 2017
My First Visit!!
5.0 Rating
March 1st, 2017
Great work
5.0 Rating
March 7th, 2016
Dr. Silverman performed emergency surgery on my leg. It was luck of the draw as to who was on duty that weekend. I couldn't have asked for a better surgeon. He did an excellent job. I had the appropriate number of follow ups during this past year. I always felt like he was not in a rush to get me out of his office. I would highly recommend him to my family & friends - and to all of you reading this!
5.0 Rating
August 2nd, 2015
Dr Silverman is the BEST - will take on any challenge
Dr Silverman fixed my left foot when other foot specialists didn't think there was anything could be done. I spent years in pain before I found him the first time. Then he went out on his own and I lost track of him. I was seeing a different foot specialists with a major orthopedics practice for heel pain, no MRI was done and after 4.5 months I went elsewhere to get an MRI, bingo a ruptured achilles, however the dr. who ordered the MRI was a new dr to me, and I knew I needed to find Dr Silverman. I found him the 2nd time, late thursday and was in to see him on the following monday and in surgery that friday!! Here I am 1.5 months post surgery, and I have no more pain, I am walking without assistance, what a miracle worker he is. His procedure was totally different than the previous Dr had explained to me, Dr Silverman keeps up on all new methods of surgery and will tell you how new it is. I will not lose track of Dr Silverman again!!
5.0 Rating
July 13th, 2015
3.0 Rating
May 7th, 2015
Ankle replacement
5.0 Rating
March 4th, 2015
He is a doctor who really listens to what you have to say. Incredible doctor.
5.0 Rating
January 15th, 2015
5.0 Rating
September 4th, 2014
CRPS and Surgery
I was one of Dr. Silverman's patients. In the end, I was diagnosed with CRPS, a severely torn achilles heel (ankle) and an uncommon type of nerve damage in my leg (Soleal Sling entrapment?) all were caused by falling down the stairs. If you have been diagnosed with CRPS; you probably looked on the internet just as I did to find out what you can do. Everyone seemed to have the same sad story. I saw several doctors for months, I had several different diagnosis' not one was the same or could explain all the reasons why I was unable to use my foot and the pain was beyond anything I could have imagined possible. Sound familiar? Then on top of it there is no cure, treatments include being drugged for the rest of your life until that no longer works either. I am writing this review to let you know it is not hopeless. My story has become a miracle thanks to Dr. Silverman. He was so detailed. The first time I met him he probably wondered if he was looking at a real live zombie. (I had been suffering from insomnia due to the pain). Yet, he still listened to everything I said and checked it out no matter how insignificant it may have sounded. Armed with my testimony, a physical check up, x-rays and a MRI he was able to diagnose my conditions and offer a detailed explanation of the why's, what's and how to proceed. My treatment involved surgery, beta blockers done by Dr. Cohn (He was so good at what he does; I didn't even need to use sedation), physical therapy and a couple drugs and many healthy vitamins and minerals. Within just a few days the nerve pain in my leg was becoming just an annoyance, a couple of weeks later I could make my foot turn in the direction I wanted it too and eventually even the CRPS was gone. It has been a little over half a year since I have healed. I even managed injure the same foot for a few days. Even though it swelled for a few days their was no CRPS. (Sorry Dr. Silverman, I've been a clutz since I was born.) My journey took 10 months of needing crutches just to walk. I was still in quite a bit of pain from the CRPS at this point. And then relief finally came. Within the next 2 months all pain was gone and everything works as if the accident never happen. Only a few scars remain. I know everyone is different but please don't give up. I am real proof that positive things can happen. Thank you Dr. Silverman. You gave me my life back and you also gave my friends and family their daughter, mother, wife, etc. back. I will forever be grateful.
5.0 Rating
September 3rd, 2014
Dr. Silverman was wonderful and performed a successful sugery on my ankle a couple years ago. The pre and post surgery appointments were informative and thorough; making me very comfortable with my decision. I would recommend anyone to see Dr. Silverman and his team for a consultation or surgery. He actually takes time with you, which can be a novelty today.
5.0 Rating
July 24th, 2014
5.0 Rating
July 12th, 2014
Delightful
Nearby Doctors

Dr. Lance Silverman is similar to the following 3 Doctors near Minneapolis, MN.