Rate Now
Share Your Experience
Have you seen Lane Sebring?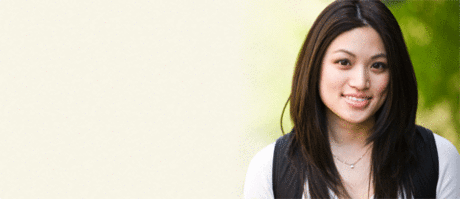 Birth Control
Get the facts about birth control so you can decide which type is right for you.
Quality Rating
Highly Satisfied
47 Ratings with 9 Comments
5.0 Rating
November 23rd, 2016
This guy knows his stuff
5.0 Rating
November 22nd, 2016
Amazing and Knowledgable
This doctor is who I have prayed for, he is smart, he wants to get to the root of your health problems. He believes in healing the body instead of putting a bandaid on it. He had me in remission of my health problems in 6 months just by putting me on supplements and changing my diet. I strongly recommend this doctor if you want to get true healing the natural way without poisoning your body with drugs that affect other organs and create new problems.
5.0 Rating
August 17th, 2016
Great for families
I took my family to Dr Lane Sebring after wanting to take control of my family's health and put us all on a better path to health. My wife and I both need to lose the weight and we dont want to set a bad example for our kids (3 and 5 yrs old) as they grow up. He set us up on a Paleo diet plan and a kid friendly version for our young ones. Dr Lane Sebring's service is highly recommended. Just set up an appointment time in advance with their front office so you don't have to wait too long.
5.0 Rating
October 29th, 2015
I like the Dr. Sebring has formed his practice around the Paleo Diet, which I have been advocating for a while now. I am from Austin, so the trip to Wimberly wasn't far. The whole experience was very good. It is apparent upon first meeting him that Dr. Sebring is very smart, as some have stated on this site already, and has a lot of experience with people that follow the same regiment that I do. Before going to him I did a little research and saw some of the videos online of him talking at Paleo conferences, and that was pretty much what convinced me. After having gone to him, I can say I wasn't at all disappointed.
2.3 Rating
February 12th, 2013
We have been with Dr.Sebring for 14 years. What was once a good relationship with our doctor has disintegrated. In the past five years, both staff and doctor have changed. There is an indifference. Wait times went from long to longer. When Dr. Sebring finally arrives in the exam room, he spends more time sharing his own opinions and theories than listening to our concerns. RX refills for hormone therapy have a MANDATORY 2x a year lab work and follow up visits, a grand total of $1200 out-of-pocket annually for both of us. I have been misdiagnosed twice, resulting in extra expenses and wrong medications. Don't get me wrong, I believe Dr. Sebring is a brilliant man but I am just not certain he's a brilliant doctor. The clincher was when I telephoned to speak with Dr. Sebring about my husband who was recently diagnosed with cancer. He has been a patient with Dr. Sebring for 14 years. I was politely informed that Dr. Sebring DOES NOT speak with patients on the phone. I'd need to make an appointment. That basically told me what I already knew. The result is I am seeking a new family doctor for both of us.
2.3 Rating
February 5th, 2011
WAY PAST Herbal Remedies
After Dr. Sebring made his 'transformation' approximately 10 years ago, I decided I could no longer remain a patient. However, prior to his switch to the "all natural" care philosophy, he was a good family/general practitioner. It was totally inappropriate for MY particular lifelong diagnoses. In other words, my medical needs were and still remain FAR BEYOND herbal or 'natural' remedies.After having had a career within health care, I knew better...although others who must depend solely on the knowledge of their personal doctor, may not be aware of other options - perhaps more viable treatment(s).
2.3 Rating
April 27th, 2010
Poor Office Management and Too Many Patients
When I first started seeing Dr. Sebring his patient base was smaller and he remembered things about my case and spent adequate time discussing them with me. Now, he's rushed, distracted and I've waited just under two hours for him before (while hearing him chatting with the office staff right outside the door to my room about non-medical subjects).I have never once gotten a confirmation call on an appointment or had them call me with test results. It is usually a week or longer (sometimes not at all) that they take to return your calls, and the prices they charge are outrageous. (I had an ear wash out with hydrogen peroxide that insurance didn't cover come to me as a $85 bill)I have been mis-scheduled (and told it was my fault, quite rudely, though I very clearly had the date correctly, as I made the appointment the day before.), overcharged (and still not refunded after a year of asking) and the Doctor never has any memory of my case, even when I was visiting him every couple of weeks.I appreciate his desire to implement non-traditional solutions and approach things in a more natural way, but when I have to push for tests he should have suggested, and don't get a call back when the results were dangerous levels....something's wrong.I'll be looking for a new doctor.
5.0 Rating
February 8th, 2010
very appreciative patient
I was dealing with a medical problem for many years and did not find a doctor that understood my problem and could help me. Dr.Sebring understood what the problem was and explained it to me so it made prefect sense and he described all my symptoms and some others I did not know was part of my problem. He showed a way to fix it and I can now do it myself if it ever comes back.
5.0 Rating
November 13th, 2009
The wait is worth it
1.0 Rating
August 27th, 2017
1.0 Rating
July 17th, 2017
1.0 Rating
July 17th, 2017