Rate Now
Share Your Experience
Have you seen Dr. I Wong?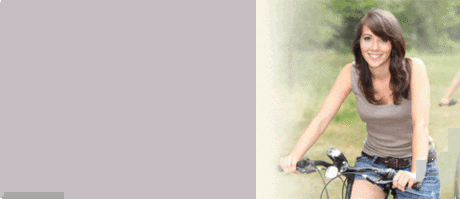 Endometriosis
Get the facts about endometriosis, including symptoms and parts of the body that may be affected.
Quality Rating
Highly Satisfied
84 Ratings with 60 Comments
5.0 Rating
September 7th, 2015
Dr Wang and his staffs and are a very good IVF team. They manage each detail of the IVF process very well and also adjust the care based on patient need. I'm pregnant through their help and will have a boy and a girl, and the expense is also reasonable. I really recommend Dr Wang's team - Hope IVF. If you want a baby for a long but didn't find the help. Why don't you try Hope IVF?
5.0 Rating
August 16th, 2015
5.0 Rating
June 2nd, 2015
Amazing staff
5.0 Rating
April 30th, 2015
Highly recommend
5.0 Rating
August 21st, 2014
A True Doctor
Dr. Wong is a true doctor. We went 4 rounds with another doctor who was a great salesman, but not a good doctor. Dr. Wong did tests on my wife that the other doctor did not. He discovered the best approach and my wife got pregnant the first time. Our daughter is 13 months; we would not be parents if not for Dr. Wong. He is a soft spoken person, but has great skill and knowledge. We thank God for him.
5.0 Rating
April 17th, 2014
Best Fertility Clinic!
My husband and I naturally conceived our daughter, and knew we would love to have another child but unfortunately, I was unable to conceive due to unexplained infertility. After 5 long frustrating years of TTC, we were fortunate to meet Dr. Wong and his wonderful staff. (Wish we could've met him earlier and saved precious time and money) After trying many various fertility treatments and failed, I became desperate and feel helpless. Dr. Wong did not take advantage of my desperateness, and even suggested trying less costly treatments such as IUI when we wanted to go straight to IVF. Unfortunately, IUI still did not do it for me, and I wanted a more aggressive approach and moved on to IVF and boy, are we glad! My healthy & beautiful son is 6 months old now (I've been meaning to leave a feedback but my baby is keeping me very busy!). During the consultation, Dr. Wong took his time to explain everything thoroughly and answered all the questions and concerns we had. I thought the IVF process would be stressful and confusing, but Dr. Wong and his staff always explained things clearly before we leave the office and even if I had questions after leaving the office, I can always count on his knowledgeable & courteous staff to answer them and you will never get a machine but a friendly & caring staff. I don't know how they do it with so many patients and full schedule but they always make me feel like I'm their only patient and attend to my needs fairly quickly and always able to squeeze me in his busy schedule. After I conceived, the care did not end there, Dr. Wong would monitor me and baby closely for the first trimester until I graduate to OB care. I had an unfortunate bleeding during my 8th week pregnancy and panicked and called Dr. Wong at 11:00pm and he called me back the very second to assured me to not worry and offered to come in to see me the next morning on a Sunday even though I already had a scheduled appointment on Monday to reassure me everything is ok and after a confirming ultrasound, we feel so much better seeing my baby's strong heartbeat. Dr. Wong is truly amazing, understanding and cares about all his patients. I was sad to leave the comfort of his care. Infertility can be stressful, so going to the right doctor and clinic is very important and I highly recommend Dr. Wong! My experience at Hope IVF is a very memorable one. Hope is in our hearts! <3
5.0 Rating
April 10th, 2014
Thank you Dr. Wong. 5-stars!!!
We have been trying to conceive for the past three years and have visited multiple fertility doctors. By far, Hope IVF has been the best experience in all regards. The primary focus was always on the patient. With other fertility doctors, it appeared that the focus was on the business side. All of our questions were always answered, and your staff was very caring and supportive every step of the way. We are excited that we were able to conceive on our first cycle of conventional IVF. Now, we have a 2-month old baby boy. However, we will miss our office visits with you and your staff. You will be in our hearts forever.
5.0 Rating
November 6th, 2013
Pregnant two separate times on our first round of IVF!
The first thing that sold me on Dr. Wong was that he spent 2 hours with my husband and I during our initial consultation. He thoroughly went through all of my test results and came up with a game plan that resulted in the birth of my daughter on our first IVF cycle! We went back two years later and got pregnant on our first attempt AGAIN! This time with a boy:) To say Dr. Wong's experience/knowledge of his field is extensive would be an understatement. I truely felt like he cared about me. The same can be said about his staff. Every time I called the office to ask a question, it seemed like whomever answered the phone knew my chart by heart. I never once felt like a number. I honestly cannot say enough positive things about Hope IVF and our experience there.
5.0 Rating
October 4th, 2013
Best doctor
At first, we were going to a different doctor in laguna hills, we were with them like a year with no success. Then I found Dr Wong, saw the good reviews. But I was still hesitant because at that point I lost all the trust on doctors. But no, Dr Wong is the best dr I have seen. And his staff is very understanding and freindly. Because of Dr Wong we have a beautiful baby boy, he is our miracle. Thank you Dr Wong. I would recommend anyone, with fertility issue, to go to Dr Wong.
5.0 Rating
August 8th, 2013
So grateful we switched to Dr. Wong!
Because of Dr. Wong and his staff, my husband and I have a healthy and wonderful 5-month-old daughter. They are truly exceptional. We had been going to another fertility doctor in Newport Beach before we found, and switched to, Dr. Wong. We were seeking fertility assistance because several years ago, my left fallopian tube ruptured from an ectopic pregnancy and was removed. Trying to get pregnant was very stressful and going to the other fertility doctor's office caused additional stress. At the other fertility doctor's office: 1) I always waited at least 45 minutes and felt extremely rushed when actually seen 2) I was seen 90% by a P.A. and the P.A.s who saw me were often wrong about why I was there and which test/procedure I was supposed to have, 3) different P.A.s often gave contradictory information for the same visit– i.e. which ovary I was ovulating from, and 4) I had to repeatedly follow up about test results. This other doctor's office started feeling like a mill and I felt like a number. Yet, I felt like we had invested so much time and money at this doctor's office undergoing various tests, shots, and multiple IUI procedures for several months that it was hard to think of switching to another doctor and starting all over. But the stress of going to this other doctor's office took too much of a toll emotionally and financially and we searched for another doctor. Thankfully, we found Dr. Wong through internet searches. Our experience with Dr. Wong and his staff was remarkably different than our experience at the other doctor's office. At Dr. Wong's office, I always felt calm and serene. His office is very well run: I never waited for more than five minutes for any appointment and my time felt valued; Dr. Wong and his staff were always well prepared (I never once had to correct anyone about why I was there); they always promptly called me about test results without me asking; and I saw Dr. Wong on my visits. Dr. Wong is an amazing doctor and person. He's extremely knowledgeable, honest, and did a great job explaining everything. We got pregnant from our first IUI with Dr. Wong. Dr. Wong and his staff are genuinely caring. For anyone who is looking for an amazing, genuine fertility doctor they can trust, we would highly recommend Dr. Wong. We are so grateful that we made the switch to Dr. Wong. Our successful fertility journey with Dr. Wong was wonderful, affordable, and efficient.
5.0 Rating
July 10th, 2013
Success story
5.0 Rating
April 18th, 2013
Very Happy.... we felt like we were at home and not in an office
I did a lot of research and the many places I looked into did not make me feel comfortable. I had to talk to three to four different people for a few simple answers, not to mention wanted to charge me for every moment they would spend on the phone with me. A good friend of mine referred me to Dr. Wong, she spoke so highly of him. I was optimistic, but Dr. Wong proved her right... he is amazing! He has a way of letting you know he cares... which meant a lot.. he is absolutely wonderful... and never told me anything that was untrue. He was very honest, which I sincerely appreciated. When I was frustrated he calmed me down, with the truth and caring manner. His staff of nurses really made me feel at home. When I could have felt uncomfortable with them or the Dr. I felt right at home... because that is the great atmosphere they promote. I can honestly say that I LOVE them... they are the greatest... not to mention assisted our family with growing .... I could not recommend him enough... or say enough great things.... our family will forever be grateful to him.
Nearby Doctors

Dr. I Wong is similar to the following 3 Doctors near Irvine, CA.