Rate Now
Share Your Experience
Have you seen Dr. Lara Blumberg?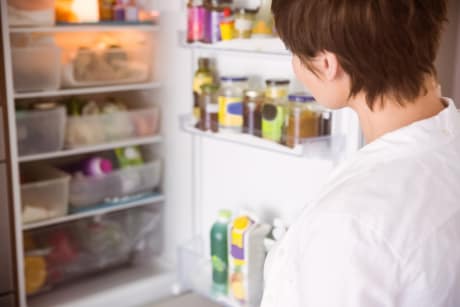 Binge Eating Disorder
Get the facts about binge eating disorder, including symptoms, causes and related conditions.
35 Ratings with 15 Comments
5.0 Rating
June 13th, 2017
I go out of my way to see Dr. Blumberg
I first started seeing Dr. Blumberg about 6 or 7 years ago. When she left the practice where I began seeing her I was at a loss. I continued to search until I found where she had gone and was beyond thrilled. I have always found her attentive, compassionate and gentle. I like that she is straight forward with her recommendations and even ensures I follow up with my own health needs. I travel more than 45 minutes to see Dr. Blumberg and it is well worth the travel. I wouldn't see any other doctor.
1.0 Rating
April 15th, 2017
Why Did She Even Become a Doctor?
Dr. Blumberg has always rushed appointments. Never asked me about my other medications, and didn't seem to listen. My dentist needed her to prescribe 2 Vicodin every 6 hours because my pain level was so bad. She even spoke with my dentist. She waited 2 days to call me to tell me she rarely prescribes narcotics and that it was my dentist laying it on her. What good is an MD if they won't listen and assess each situation? Now I am left in pain for 5 days until my next dental procedure. Uncaring is not doing it justice.
2.0 Rating
February 15th, 2017
5.0 Rating
February 14th, 2017
5.0 Rating
December 12th, 2016
1.0 Rating
June 5th, 2016
Quick to get an appointment, but not worth it
You never have to wait long for an appointment to see Dr Laura. You can usually get right in. I'm assuming she doesn't have a high patient list because of her rudeness. If you need to be seen quick for something ok, but I wouldn't use her for a long term physician.
1.0 Rating
May 22nd, 2016
Rude.
1.0 Rating
April 19th, 2016
Felt rushed. And rude
I was told to arrive for my first appointment 15 minutes early. I arrived about 20minutes early. I was told the door was supposed to be locked, that they close at 12:30 and reopen at 1 to come back then. Well my apt was scheduled for one. I didn't even have a chance to fill out my paper work before I got called back. I was told I could do it after. I felt very rushed during the time with the Doctor. I went back for my anxiety follow up. My anxiety was getting worse and I have been suffering from panic attacks because I have to have a procedure (in a different office) soon and I'm scared to death. She said instead of that procedure which is considered simple to some, some not. She told me to consider having a hysterectomy. Not what someone with anxiety wants to hear. This got me very worked up and I started having anxiety attack right there. She pretty much shrugged it off and said to see a a psychiatrist. I felt like she was almost making and worse and didn't want to even deal with it. I told her this was making me very upset and I had to leave. So I just grabbed my things and left full on crying and all. As I walk out the exam room door she says "See Ya". Maybe she shouldn't accept patients with anxiety issues if she doesn't want to deal it. I wouldn't recommend her.
3.0 Rating
July 14th, 2015
Recommend
1.0 Rating
March 23rd, 2015