Rate Now
Share Your Experience
Have you seen Dr. Larry Hess?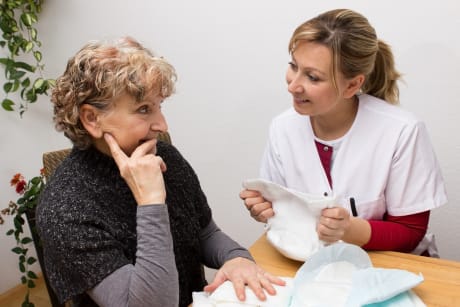 Urinary Incontinence
Learn about the symptoms and causes of urinary incontinence or urge incontinence.
18 Ratings with 11 Comments
1.0 Rating
September 7th, 2016
I do not recommend this Dr. what's so ever. I wish I would have looked him up prior to my appointment I would have rescheduled. He treated me like my issues were not important. He also made fun of the prior Dr.'s that I have seen. When he read my chart he laughed. This is just some of the things he did.
1.0 Rating
November 2nd, 2015
Hess
1.0 Rating
September 21st, 2015
Hes horrible and improffessional
I went to Dr Hess for an exam and he was rude uncaring and didnt care about my baby!
5.0 Rating
August 5th, 2015
He's amazing and professional
1.0 Rating
May 30th, 2015
5.0 Rating
March 19th, 2015
Made a great impression on my family- Dr. Hess was so nice and attentive.
1.0 Rating
February 3rd, 2015
Evil Doctor
1.0 Rating
December 27th, 2014
Child molester
STAY FAR AWAY FROM THIS DOCTOR!My biological father whom I known less than 2 years was molesting me and ruined my life.His family are close with Dr hess family.Dr hess and his wife are shady people.My cousin is a Beverly hills plastic surgeon Harvard Sandford Grad and way younger than Larry Hess lame contribution to society.His adopted daughter looks like Michael Jackson with a blonde wig and his wife is an ugly old bag please drop dead shayna downs syndrome face.
5.0 Rating
March 2nd, 2013
Patient
Dr Hess is a straight shooter. He is not the type to talk to you like you were both at a women's luncheon. I can imagine some of the women he has to deal with.Dr. Hess is extremely proactive in getting to the bottom of a problem, not to mention he is the only doctor so far at Kaiser that knows mid life women's issues. If you are the kind of patient that likes a Doctor that will hold your hand, forget it. If you want a doctor that will get's the job done then you want Dr. Hess. I've been to so many Gyn's at Kaiser and all of them are useless and that goes for Endocrinologists as well. Dr. Hess knew what to do with in less than 5 minutes. He wants just the facts not what you had for dinner. So for all you women with your wishy washy personalities, you need to go to a female doctor if you want symphony. Dr. Hess is a great doctor and I would HIGHLY recommended him.
5.0 Rating
November 19th, 2012
BEST DOCTOR EVER
1.0 Rating
July 29th, 2011
Unbelievably rude
I had an absolutely AWFUL experience with Dr. Hess today. I came into the office because I suspected I was miscarrying. He happened to be the doctor on call. This was our meeting:Dr. Hess: Hi I'm Dr. HessMe: Nice to meet you, I'm Holly.Dr. Hess: I don't want to talk to you. Let's just do the ultrasound.Me: Did you look over my chart. Do you know what's going on?Dr. Hess: No. If the ultrasound is inconclusive you can tell me what's going on.I couldn't believe he actually said "I don't want to talk to you." He was easily the most rude doctor I have EVER encountered, and I will absolutely never subject myself to that experience again. He should not be allowed to practice.
5.0 Rating
April 18th, 2017
Nearby Doctors

Dr. Larry Hess is similar to the following 3 Doctors near Woodland Hills, CA.