Rate Now
Share Your Experience
Have you seen Dr. Larry Leverett?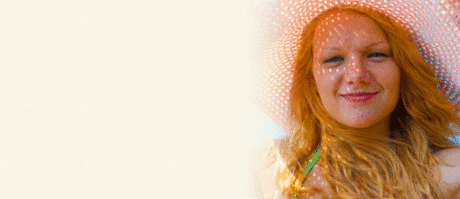 Skin Cancer
Get the facts about skin cancer, including the different types and symptoms.
Quality Rating
Highly Satisfied
30 Ratings with 20 Comments
5.0 Rating
March 27th, 2017
The staff at Body By Leverett are the best
5.0 Rating
March 27th, 2017
Dr. Leverett's office is great
5.0 Rating
March 10th, 2017
I am so happy to have found an office
5.0 Rating
April 15th, 2016
55 and Alive with a 'Mommy Makeover"!
Today marks 16 weeks since my 'Mommy Makeover' and that said, this review is 16 weeks late in coming! What took so long? When writing this review, I wanted to make sure that I did it right to express my appreciation for Dr. Leverett with the best detailed review. After all, he and his staff gave me the best detailed experience my initial visit to surgery to post-op visits. In 2000, I had a breast augmentation with saline implants. Now, 16 years later, the revised silicone implants provide a safe alternative with a more natural look than saline. Knowing my 'girls' needed an update, I consulted with Dr. Leverett; however, I was also interested in a tummy tuck as well. After discussing what the results of a tummy tuck would bring, I was on board and dialed in for the 'Mommy Makeover'! I've been a personal trainer for 18 years and knew my hard work in the gym wouldn't resolve the excess skin from weight fluctuation given my 2 pregnancies in '88 & '92. M weight escalated from 145 to 220+ with both; however, my current weight is at 135 and I still had the 'pouch'. Thanks to Leverett, the 'pouch' is gone and my figure is more appealing then I could ever imagine! Dr. Leverett has been very professional at all times. No questions or concerns went unanswered by him and/or his staff. They all made sure I was completely prepared for surgery, post-surgery along with what to expect during the months afterwards. As you're reading this review, I haven't completed my entire journey; however, in my mind it's complete given the wonderful and amazing results I've received thus far. I've been asked from friends "would you do it again?" Without a doubt is my reply. But only if done by Dr. Leverett and his caring staff at Body By Leverett, leading the way. From the top of my beautiful 'girls' to the bottom of my sexy flat tummy, I give Dr. Leverett a BIG thank you for giving me a figure I couldn't have done on my own! I also give a BIG thank you to his entire staff at BBL (Denise, Jessica, Danielle, Keri, Renee and Candace) for the TLC you all gave me from the beginning to now and into the future. I appreciate each and every one of you! For those who are considering this procedure, I highly recommend Dr. Leverett and know you will be more than pleased with your results. On a side note, I became a G'ma a month before surgery so, this is also a G'Mommy Makeover!
1.0 Rating
February 22nd, 2016
Honest Warning
Terrible doctor, & tacky, juvenile, inexperienced, non professional staff. Doctor does not own a measuring tape! Very inaccurate! Can NOT cut a straight line! Leverett has RUINED my breast! No one can fix them. No other doctors will touch his mistakes for less than $20,000!!!!!! EXTREME asymmetry, horrible scars, unapologetic staff and doctor. Do NOT let this man slice on you! Liars and thieves. Do NOT trust .
5.0 Rating
March 18th, 2015
I love Dr. Leverett and his staff! From the front desk to the back office gals, everyone is so friendly and helpful. They made the process so wonderful. I'm so glad I chose Dr. Leverett for my surgery!
5.0 Rating
April 30th, 2014
Breat Implants Removal (32 years with same implants and it was time)
The staff are extremely professional and knowledgable and when I commented on their wonderful attitude they stated how much they enjoy working with Dr. Leverett. It was a pleasure to go for appointments. I felt Dr. Leverett sincerely cared about providing a satisfactory outcome. His price was very competitive and the surgery center was convenient and the staff there was excellent.
5.0 Rating
April 18th, 2013
I was very impressed with the entire Leverett staff from the minute I walked in door, through the complete proceedures and until now. It is very hard to find a doctor and staff these days that truly cares like Dr. Leverett and his staff does. If you are considering Dr. Leverett for you needs, you will be in good hands through your entire time.
5.0 Rating
September 4th, 2012
Thank you Dr. Leverett!
Thank you Dr. Leverett! moved to Southern California, I was able to travel to Arizona and have Dr. Leverett perform my procedure without a hitch! What beautiful results! Over the past 15 years I have gone to him to and have always experienced the utmost care and professionalism from him and his staff. The results of each surgery has been over and above what I was expecting. You can rest assured... Dr. Leverett has dedicated his life to making people beautiful. He loves what he does and it definately shows!
5.0 Rating
July 31st, 2012
Excellent Doctor
5.0 Rating
June 20th, 2012
Amazing Dr. Leverett
I recently had my first surgery from saline to silicone breast implants with Dr. Leverett. He answered each of my questions in detail, and listened to what my goals and thoughts were to my procedure. My post-op and followup appointments were thorough and I enjoyed getting to know the friendly and knowledgable staff. Dr. Leverett is not only an amazing board certified plastic surgeon of 16 years, but he was a warm bedside manner as well. Thank you Dr. Leverett for taking great care of me!