Rate Now
Share Your Experience
Have you seen Dr. Larry Marshall?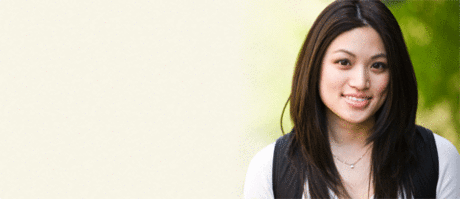 Birth Control
Get the facts about birth control so you can decide which type is right for you.
31 Ratings with 9 Comments
1.0 Rating
March 25th, 2017
I advise anyone, especially FAA medical applicants, to NEVER engage this practice.
I went to Dr. Marshall's practice to seek an FAA medical certificate that required a special issuance. Dr. Marshall and his staff did not process my application for months and lied to me about it. His assistant Karen Douglas was rude, deceptive, incompetent and wholly unresponsive. After the application was finally sent, the FAA determined Dr. Marshall's submission was inadequate and I was required to pay for and provide additional materials from my treating physicians because Dr. Marshall failed to do his part. After the medical certificate was finally issued 6-months later, Dr. Marshall charged above-market rates to keep the certificate renewed in what felt an awful lot like extortion. The facility is antiquated, Dr. Marshall is not on top of his game, and his staff is rude and inefficient. In addition to the many similar reviews online, there is interesting reading on the State of CA licensing site as well, and a clue to his competence lies in what is disclosed there about his medical education. I hope this is helpful to other FAA applicants.
1.0 Rating
January 1st, 2017
No compassion finding new Dr
I and a few of my family members have been patients of Dr marshall for many many years. We have all experienced and tolerated his rude staff because of our loyalty to Dr marshall. I myself am a retired nurse of 32 years. Recently my neighbor and friend who is one of kindest people I know was diagnosed with cancer. I'm100% positive she is not a drug seeker and I've never seen her high on anything. Needless to say after her diagnosis she has been very upset and stressed. She started taking an anti anxiety medicine And asked the doctor to increase her dose which is very LOW while she learns to handle her cancer. He told her NO! I was in the medical field for 32 years and know of absolutely no reason for his decision so she is left to suffer and stress. I have encouraged her to leave and find a new doctor and my family and myself are also. I would understand if taking this medicine would cause harm with her conditions or if she abused medications but I'm positive she does not. If diagnosed with a serious condition I would not go to Dr marshall.
5.0 Rating
November 24th, 2016
Full time employment as a Commerical Pilot
Dr. Marshall and his staff have always been professional, friendly and patient. He and his staff make the process as painless as possible. All forms are filled out and checked for quaility assurance by Dr. Marshall's staff. Of all of the prior AME doctors I have seen, Dr. Marshall is, in my opinion, the best.
5.0 Rating
December 18th, 2015
1.0 Rating
July 28th, 2015
Bad bad bad
Do not go to this doctor. I went there for a skin rash and was told it was "hot tub folliculitis." I haven't been in a hot tub for over two years and I scrub my entire body like I'm going into surgery when I bathe. I wash everything I own, including my underwear, clothes, sheets and towels- EVERYTHING in bleach. The doc I saw said he couldn't understand where I got it but he was sure that's what it was. As I left, feeling skeptical, I asked if there was something else they could call in if this medication didn't work. Someone at the front desk said yes please call if it doesn't work so the doctor can call in something else. No surprise that the medicine DIDN'T work so I called to have them send another prescription to the pharmacy. They didn't call me back after 3 phone calls and actually hung up on me once. Finally someone put me on hold and came back and said they will not call me in another prescription and to go to a dermatologist. So, thanks for the waste of almost $200.
2.3 Rating
February 2nd, 2015
5.0 Rating
March 19th, 2013
The Best General Practitioners in San Diego
Dr. Mendoza & Dr. Marshall are wonderful. They always ask abundant amount of questions and stay on top of new technology and medications. My appointment are on time and I'm never left waiting in a room too long. The nurses and staff are always very professional and accommodating ( like using a butterfly needle for us chickens patients) You can always try calling at 8am and see if they can fit you in.I had to wait 20 mins once in the past 20yrs.They know me and my family and always treat us with excellent care.Never have had a misdiagnose.After we discuss why I'm there, the Doctors alway ask if there is anything else I would like to discuss. Will continue to go this Doctors office as long as I live here.
5.0 Rating
February 23rd, 2011
Better this time
I thought it only fair to review again. I went again to Dr. Marshall as I really like him and my issues had been with front office staff. To re review I'd like to say the office staff is still lacking in compassion but now there is at least one there that is very nice so the good thing is I can ask for her. Dr. Marshall is actually worth sorting through a poor front desk so wanted to make this clear in my new review. He is a great Doc. His staff up front is still rather uncaring but at least now there is one we can deal with who is great. Thanks to her for being kind.
2.3 Rating
October 4th, 2010
The Doctor
2.0 Rating
February 18th, 2017
4.0 Rating
December 10th, 2016
5.0 Rating
November 24th, 2016
Nearby Doctors

Dr. Larry Marshall is similar to the following 3 Doctors near Lakeside, CA.