Rate Now
Share Your Experience
Have you seen Dr. Laura Dabney?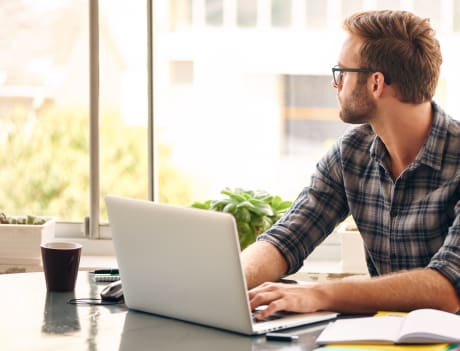 Adult ADHD
Get the facts about attention deficit hyperactivity disorder (ADHD) in adults, including the different types and symptoms of each.
62 Ratings with 40 Comments
5.0 Rating
September 17th, 2017
A true guide to knowing yourself
5.0 Rating
July 16th, 2016
1.0 Rating
April 11th, 2016
Disappointed
She refused to treat me after finding out I did drugs 8 years ago. She didn't offer me names of other doctors, she didn't take my insurance, she even had the nerve to expect payment after not helping me. I left upset and even more depressed than when I got there. I really needed help and all I got was a bill for a few hundred dollars and the feeling of hopelessness
5.0 Rating
January 16th, 2016
Therapy isn't something you want to talk about with everyone but I feel like everyone should go. It's so liberating to learn about why you do stupid things because then you can finally fix them! Dr. Dabney also does skype and phone sessions which was really helpful for my situation because I travel alot for business. If you're on the fence about getting help like I was, JUST GO.
5.0 Rating
July 15th, 2015
5.0 Rating
May 23rd, 2015
Excellent doctor!...Beautiful office, very private. I was immediately at ease in this setting and I have made great progress. If you're on the fence about theapy go here first.
5.0 Rating
March 20th, 2015
Extremely helpful
I've just finished up therapy and found the experience surprisingly helpful. I admit, I was skeptical at first but I found Dr D to be insightful and she was able to show me so many things I didn't know. It was kind of amazing. I appreciate everything she's done to help me and indirectly, my family. I've never been able to directly contact a doctor before but she let me text or email her directly which was great. I'm a busy professional and she was able to work around my schedule.
5.0 Rating
February 27th, 2015
5.0 Rating
November 1st, 2014
Exceptional Doctor
For well over a year, I have been driving 2 hours one way for my appointments with Dr. Dabney. I think that tells you what I think of her! I have been to other doctors closer to my home, but have not had the success that I have had while seeing Dr. Dabney. Each session has been a learning experience for me. She has led me to such an increased self awareness and understanding which in turn has allowed me to live a fuller life, trying new things and experiencing better relationships. I have always appreciated her honest and professional attitude and good sense of humor.
5.0 Rating
October 9th, 2014
Empathetic, Thoughtful, Experienced, and Proactive
First, Dr. Dabney recognizes and accepts the complexity and ambivalence of your feelings about things, and is able to draw them out into the open so you can examine them in your process of self discovery. In the privacy of her office there are no sacred cows that cannot be discussed: there is no thought or feeling that is evil, no word that is unacceptable, no deed or wish for a deed that is unacceptable. The only thing of interest is the truth of the you that exists inside your head. Secondly, she listens carefully, shares your enthusiasm for the positive in your life, and is sympathetic with your pain and suffering as it comes out. When she meets you, she develops an initial assessment of your problem(s) and will tell you her judgment; then as you go forward with her she develops a theory of your personality and what is driving your behavior - a theory which she will expand and thresh out over time as she gets more information. The beautiful thing is that she is not a passive listener, but rather is proactive and will tell you what she sees; she will point out inconsistencies in your comments; she will raise questions that draw out further insights; she accepts your tears as a necessary part of the therapeutic process as you come to understand what is bothering you down deep. These tears indicate you are close to or are in fact discovering that which is so painful to you. She will often explain why or about what you are grieving even if you don't quite see it yourself. This helps you see and understand sooner than you might otherwise. Finally, Dr. Dabney is not only experienced, she is very bright, has a fantastic memory, notices details and patterns. I chose her because she is a psychiatrist, an MD, and able to identify and distinguish those problems that can be treated with drugs, as well as understand what impact the drugs I take may be having, if any. She can also identify the psychological (as opposed to pharmacological) issues that impact behavior. You will experience her as a very gentle person with whom it is actually fun to work on a most serious project: you! As an MD her charges are somewhat higher than many, but she is highly skilled and delivers very good value.
Nearby Doctors

Dr. Laura Dabney is similar to the following 3 Doctors near Virginia Beach, VA.