Rate Now
Share Your Experience
Have you seen Dr. Laura Staff?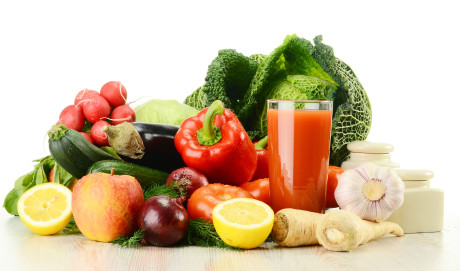 Type 2 Diabetes
Type 2 diabetes is a chronic disease in which your body is unable to maintain a normal blood sugar (glucose) level.
23 Ratings with 10 Comments
1.0 Rating
May 16th, 2014
Not worth the wait
I have a bad cold and just needed to see a doctor. I waited in the small (and crowded with objects) waiting room for THREE and a HALF HOURS!!! When I made the appointment they said that the wait is long - like 2 hours, but she was worth the wait. I had read a review where someone was annoyed by waiting 45 minutes so I didn't think that would be too bad. No, I did not see the doctor - everyone was really nice but when the the receptionist left for the day I decided to not wait any longer. Don't get me wrong, the staff was very nice and I'm sure the doctor is good, but there is a SEVERE scheduling problem. I would highly recommend scheduling appointments MUCH further apart. That would really save a lot of headache and perhaps I would have kept her as my doctor. But as is, I'm not going back.
5.0 Rating
October 30th, 2012
Patient
5.0 Rating
August 4th, 2012
5.0 Rating
June 2nd, 2012
Excellent! Excellent! Excellent! Dr. Staff is just what I remember a Dr. being, when I was a child. Not only is her bedside manner great, but, she really cares about her patients and wants them to have the best treatment and health available. And, she gives that to her patients. Finding a Dr. like Dr. Staff is rare. She is the BEST!
5.0 Rating
May 30th, 2012
5.0 Rating
April 23rd, 2012
Excellant diagnostician and caring physician
I'm an RN, who has had many dr's in my lifetime. Dr Staff is the best... a while ago, i got very ill, while out of town, and she walked me, and my partner and the out of town dr's and hospital thru caring for me and getting me back home again. She is a dr who gives the patient choices.... after we know the options for our care.
1.0 Rating
November 1st, 2011
no follow up
1.0 Rating
May 24th, 2011
Long long long wait to get on. Dr. Staff spent the whole appointment talking about how herself, giving out wrong information and implying that I was going to die if I used a midwife for pregnancy care. She left in the middle of the appointment for an hour to talk on the phone about YouTube cat videos. She talked to another patient about private medical info while in the room with me. Never again.
1.0 Rating
November 8th, 2010
Not what I would consider a professional office
I would like to preface this review by saying that I did not meet with Dr. Staff and I only commenting on the experience I had in the office itself. First, when I walked into the closet of an office I was greeted by a woman stuffing her face with Chinese food while she was updating her Facebook status. She passed me off to a nurse to fill out paperwork, probably because her desk was piled high with papers and misc. junk. There were no seats fo me since the family of 12 who had come together took up all of them except one which was shared by a couple who shared a seat (she was on his lap). I realize this was not the doctor's fault but if the patients have no common courtesy they obviously don't take the office seriously. When a seat was free forme I noticed the woman next to me had no shows on. Really? The office was a mess and smelled odd. Next the doctor came out of the exime room wearing a sweatshirt, sweatpants and a fanny pack. I'm sorry but this is a professional business where appropriate attire is necessary. I was so turned off that I left. Dr. Staff may be the world's best doctor but I have no tolerance for an office like that.
5.0 Rating
May 1st, 2008
Caring Doctor
5.0 Rating
February 17th, 2016