Rate Now
Share Your Experience
Have you seen Dr. Laura Yard?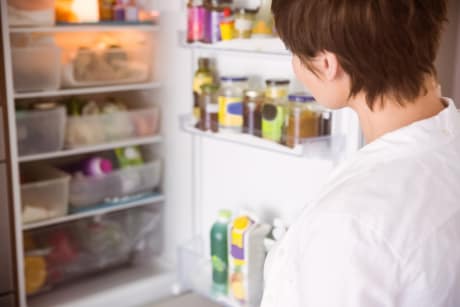 Binge Eating Disorder
Get the facts about binge eating disorder, including symptoms, causes and related conditions.
31 Ratings with 14 Comments
5.0 Rating
January 26th, 2017
Very professional and courteous staff
I don't know what I would do without Dr. Yard and her staff. I have been treated with such kindness and their staff continues to show their professionalism. I've had several times where I have needed assistance or had questions regarding my care, and they are all so helpful and eager to help me or guide me in the right direction. The receptionist, Tiffany has been nothing but good to me, assisting me with my appointments, and being flexible about what works for my schedule. During the Hurricane she actually helped me because I needed to reschedule and move somethings around, and she was able to get me right in. Dr. Yard and her staff are extremely understanding to my health needs. I truly feel they have contributed to my wellness and health care success!
5.0 Rating
October 10th, 2016
I've recently became a Patient of Dr. Yard and she is truly a wonder. Dr Yard and her staff are wonderful and very helpful. They have all made me feel important and helped me thru some hard times in my life. I don't know where i would be without them. I highly recommend this office and highly disagree with those negative reviews
2.0 Rating
September 20th, 2016
The staff at the front desk are HORRIBLE!
Very unhappy with my visit to this office. Dr. Yard is a super nice lady and my meeting with her and her nurse went very well. However the front desk staff will be the reason that I will not return! Folks beware if you call even days in advanced to cancel your appt. and leave a voice mail the staff will tell you that they did not receive it. Hence wanting to charge you a $50 fee for no call and no show. I do not recommend this office
5.0 Rating
August 30th, 2016
Dr Yards is a caring physician who has taken our son from drug addict to healed and wholly functioning, working, loving and caring. He is off almost all of his recovery medication, he has one more to go. But his journey is a miracle of God that Dr Yards expertise and tenacity was a part of. She never gave up on him! If you are searching for answers to your addictions, I hope you will find what we have found through the competent and knowledgeable care of Dr Laura Yard. We say "thank you!"
1.0 Rating
November 26th, 2015
dr yard
do not go to this doctor , yes she nice , but she could care less about you . it all about $. plus she will mess u up real bad , with meds the care less ,. she did me so wrong I almost died
2.0 Rating
November 17th, 2015
Great Doctor - Horrible and Miserable Staff
Dr Yard is great...However, her 2 staff members are absolutely the most miserable human beings I've ever come across. They should be patients of Dr Yard themselves. They are just very unhappy ugly people and both are a huge disadvantage to Dr Yard. They do not belong in a Doctors office, period! I cannot stand seeing them every appt.
1.0 Rating
June 2nd, 2015
Office Manager rude and judgmental
I've been a pain management patient for 5 years, with degenerative vertebral discs and neuropathy in my right arm as a result of having severed nerves in a car accident. While surgeries are said to be able to alleviate most of my pain, I do not have insurance and cannot afford to pay for them. My physiatrist of several years recently closed his office, forcing me to search for a new doctor who could oversee my pain management. My neighbor recommended Dr. Yard, as he had been seen by her following a back surgery and was happy with her care. I visited the office with my prescription, imaging, and physical therapy records. I spoke with the woman at the front window, who explained to me that if Dr. Yard were to accept me as a patient, she might wish to reduce the number of painkillers I was prescribed. I agreed to that. The woman asked what pain medications I currently take, and I told her. She then seemed irritated with my presence and asked me to write my name and phone number on a PostIt note. I left my contact information and the records I had at the time. I was told that Dr. Yard would review my records and make a decision as to whether or not she would accept me as a new patient. I said that I understood, and then left the office. After I left, it occurred to me that I had not been asked to complete a medical records release so that Dr. Yard could request the records from my previous physiatrist. I returned to the office and mentioned this to the woman at the front window, who seemed even more irritated this time. She rolled her eyes and glanced at someone else in the back office whom I could not see, then told me that she would not need a release from me unless the doctor agreed to accept me as a patient. This confused me, as I did not understand how Dr. Yard could reach such a decision without first reviewing the records from my previous treatment. As I expected, the next morning I received a phone call from the woman at the front window, who explained that Dr. Yard had decided not to accept me as a patient based solely on my prescription history. I find it very confusing how a physiatrist could refuse to treat me without reviewing my physical rehab records, especially based on my prescription history, when I had already agreed to accept whatever reductions and changes the doctor decided to make. It felt like the receptionist had made some determination about me which overrode any legitimate medical records I could have provided. I found this treatment to be utterly lacking in compassion and completely unprofessional. Dr. Yard might be an excellent doctor, but I never had a chance to find out thanks to her rude and judgmental office staff. I will not recommend her to anyone I know, and I'm mystified by my neighbor's account of his treatment there in lieu of my own experience.
4.0 Rating
June 1st, 2015
1.0 Rating
March 16th, 2015
Horrible Doctor
Think twice before seeing this quack! She pushes her own supplements and even talks badly about other doctors. Money, money, money is her prime motivation. Stay clear!
5.0 Rating
January 9th, 2015
Caring & Sincere
5.0 Rating
December 12th, 2014
Excellent Doctor
5.0 Rating
August 7th, 2014
A Great Medical Doctor
If you are looking for a Doctor who gets to know her patients and really looks to help Dr Yard is the one! I have been going to Dr Yard for over 3 years and find her compassion over the top. She has been the only doctor really trying to find what is my health problem.I will always be grateful to her. She does not give scripts for "pills" which is why I guess there are bad reviews. And by the way she takes my inurance United Health but then again I see her as my Medical doctor! She is willing to spend time with her patients and if she does then there might be a few minute wait, but I like that knowing if I need more time she is willing to help.
Nearby Doctors

Dr. Laura Yard is similar to the following 3 Doctors near Port Orange, FL.