Rate Now
Share Your Experience
Have you seen Dr. Laurel Retay?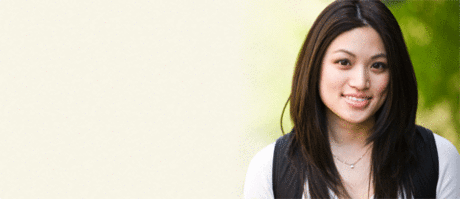 Birth Control
Get the facts about birth control so you can decide which type is right for you.
Quality Rating
Highly Satisfied
21 Ratings with 9 Comments
5.0 Rating
August 17th, 2017
1.0 Rating
May 13th, 2015
I had to see her because my Primary Care Physician was too busy with other patients to help me in a timely manner. I went in to find out why my migraines are back with a vengeance. Asked to see a neurologist for my migraines. She decided I needed to be allergy tested instead because I had some post nazel drip. Testing was $1300.00 plus and I am not allergic to anything. I now have scars on my arm where allergy testing was taken. I look like a drug addict with 25-30 needle marks on my upper arm. Will never see this doctor again.
5.0 Rating
February 6th, 2015
3.7 Rating
June 19th, 2014
2.3 Rating
February 8th, 2012
Poor office practices
I concur with another comment: VERY difficult to get an appointment; had to talk to office staff twice, nurse twice, and office manager before I was allowed an appt even after being an established patient for 18 months. Scheduled exam 2.5 mo. hence then was cancelled because their office doesn't like my insurance for wellness exams? Wonder what else they would eliminate. I liked Dr. Retay but must change physicians due to office policies/procedures.
3.7 Rating
April 20th, 2010
I've been seeing doctor Retay for years, as does another family member. She's terribly hard to get an appt with even if you're an established patient. She only works 4 days a week and the office takes 3 hour lunches. The office manager is a real biotch and I avoid talking to her at all.The office staff doesn't follow through very well on things either. Dr. Retay herself, is very kind and compassionate, like an old country doctor. She spends about an hour with each patient which is why she's always running behind. Her accuracy of diagnosis is about 75% I'd say but she definitely DOES care about her patients and is worth the wait.
2.3 Rating
December 17th, 2009
Questionable office policies
My mother, who is a snowbird, is a patient of Dr. Retay when in AZ during the winter months. However, she is very healthy and does not need to be seen often. Her annual needs are taken care of at home in the midwest. My mother (while driving down here from the midwest) told me she had medical problem and asked me to make an appt for her with Dr. Retay. I was told by the office manager that since my mother has not been seen for three years and will have to be seen as a new patient in March. Will not see her even for a medical problem and told her to go to the ER. I was told that "this office is not a walk-in clinic". How is one to stay established? Come in every year even when you don't need to? Also, when I called back and asked for the doctor to call me (I've been a patient for about 10 years), I was told that Dr. Retay does not call patients - her staff does that. A doctor who will not call her patients is not a doctor I will see again. Too bad, because she is a nice woman. However, her office policies and her "I will not call patients" policy does not work for me.
5.0 Rating
October 22nd, 2009
excellent physician
Dr Retay is the finest doctor I have ever had. She spends time with every patient, is willing to discuss everything and has a very calming affect. Sometimes there is a wait to see her while in the office - that is due to her taking time with each patient. She never rushes anyone and is definitely not a "money" physician, but concerned about evryones health. I adore her.
5.0 Rating
March 3rd, 2017
5.0 Rating
November 19th, 2016
5.0 Rating
November 19th, 2016