Rate Now
Share Your Experience
Have you seen Laurie Feuer?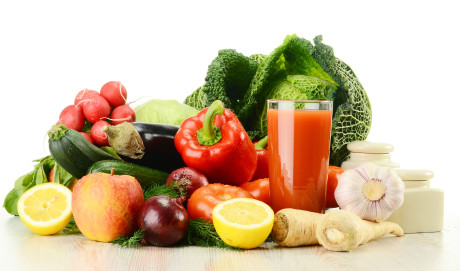 Type 2 Diabetes
Type 2 diabetes is a chronic disease in which your body is unable to maintain a normal blood sugar (glucose) level.
Quality Rating
Highly Satisfied
14 Ratings with 5 Comments
3.7 Rating
November 25th, 2013
Efficient and Effective? Yes. Courteous with patients? No way.
I liked her during the several years she spent as my doctor, but she's an "acquired taste". As with many of her other patients, I prized her for her prompt, bordeline-obsessive schedule keeping; and yet also found her brusque, dismissive and overly self-assured at times. Upon my last meeting before changing doctors she intimated I was making a mistake, and would "ask (her) to take me back after my first heart attack" as other patients of hers had done. If you want someone who's prompt, efficient and "hits her marks", this is your doctor. If you prefer a physician whose approach is consultative and nuturing rather than direct and matter-of-fact, you're better served by looking elsewhere.
3.7 Rating
December 13th, 2010
Very thorough - constantly asking me to reschedule last-minute
She is ontime and thorough. Because she is on time, you will not get much attention while you are there. Her follow-up is great. The main reason I am leaving and finding another doctor is due to repeat issues with being asked to reschedule our appointment the day of the appointment due to Dr. Feuer's personal schedule. The first two times I toleratated it, but as I have business appointments to maintain on a daily basis, I don't have time to reschedule my appointments to accommodate my doctor every time I have an appointment scheduled with her.
5.0 Rating
September 15th, 2010
She's "Top Notch"
5.0 Rating
August 27th, 2010
HIGHLY RECOMMEND
I have been seeing Dr Feurer since she first arrived in Houston, nine years ago, and I am/have always been extremely pleased with her service and care. From the onset she has always given me as much time as I have needed and has, when necessary, squeezed me in for emergencies. Always, I have felt that she has my best interest at heart. One thing that I particularily like is that if she isn't sure about a situation she does not hesitate to send you to someone with more experience or knowledge (specialists). When these occasions have happened her prelimanary diagnosis has always been spot on.As long as I am in the Houston vicinity I will continue to see Dr Feurer.
1.0 Rating
August 17th, 2010
Leaving Dr. Feuer's practice
After 6 years with Dr. Feuer, I have chosen to find another doctor. She is changing her practice to MDVIP so this is a good time for me to make a change. I like that she sees me at my exact appointment time, is prompt to call with test results, keeps very detailed records of immunizations, other doctor visits, and tests. However, these are things a nurse practitioner could do. Very little hands on has ever taken place. I find her abrupt manner and curt responses to questions abrassive and objectionable. Several things have happened over the course of six years that have been somewhat annoying and one that was very troubling: An EKG performed in the office by her assistant was performed incorrectly. As explained by my cardiologist the only way the resulting report could look the way it did was the pads were not applied correctly. When I tried to discuss this with Dr. Feuer (with the results of the nuclear stress test from my cardiologist), she was insistant her assistant had performed many EKGs and would not have made the mistake. Her information concerning the shingles vaccination didn't make sense and she didn't recommend it for me at the time. (I got it at Randall's the next day.)I requested a copy of information on heart disease that was taped to the wall in my examining room but was told it couldn't be removed for copying! It was long and there wasn't time to read it completelty while in the room!If I had to be admitted to a hospital, Dr. Feuer would uses a hospitalist(someone I had never met) to provide hospital care and report my case to her - not very appealing.Am on the search for a doctor whose beside manner is more compatible with my southern roots........
5.0 Rating
March 27th, 2015
5.0 Rating
February 22nd, 2015
3.7 Rating
October 14th, 2014