Rate Now
Share Your Experience
Have you seen Dr. Laurie Frakes?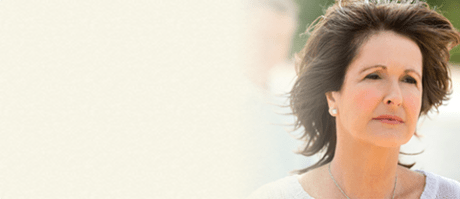 Metastatic Melanoma
The facts about metastatic melanoma, a serious skin cancer, including signs, symptoms & what happens to the body in each stage of cancer.
Quality Rating
Highly Satisfied
31 Ratings with 10 Comments
5.0 Rating
August 18th, 2016
Superb and Caring Doctor.
I have been a patient of Dr. Laurie Frakes for 11 years, since I was diagnosed by a doctor in Los Angeles with infiltrating ductal carcinoma, Triple Negative, with a tumor size of 4.5 cm. I decided to have my treatment in Encinitas, closer to home. Dr. Frakes and her staff's professionalism, kindness, and knowledge is what allowed me to not only physically survive the disease itself, but also allowed me to psychologically survive what I call "the year of inconvenience." It is because of Dr. Frakes' superior knowledge and ability in her field that I am now enjoying life to its fullest, sleeping with no evidence of disease. I find myself still stressing before every appointment, and Dr. Frakes as well as her staff are calming, supportive and reassuring.
5.0 Rating
July 16th, 2015
I recommend Dr. Frakes without hesitation
Dr. Frakes is brilliant. Definitely saved my life after I was diagnosed with a very unusual and aggressive stage IV double hit NHL. With no unwarranted ego to get in the way, she is happy to solicit the opinions of peers when unusual cases present. Because my case was unusual she had my biopsy results confirmed by multiple facilities before prescribing my treatment. The nurses in her Encinitas office, where I was treated, are uniformly kind, considerate and competent.
3.0 Rating
May 3rd, 2015
I was treated by Doctor Frakes about 13-14 years ago when I had traveled to California from Maryland seeking Alternative Cancer treatment for my Non-Hodkins Lymphoma. I met her at the Scripps in Encinitas Hospital when I had to be admitted for complications associated with my cancer. This was the result of not wanting to do chemo therapy and wanting to treat my cancer with Alternative methods. To this day I call her MY SAVING ANGEL if it had not been for her I would not be alive today. She first convinced me that I needed to be treated with Chemo which I was trying to avoid. She explained things to me in such a way that immediately after meeting her I trusted her and put my care in her hands. What I would never forget is that she would have her nurse call me if she did not see me at the clinic or just to check up on me to see how I was doing. She was always kind, compassionate and above all very knowledgeable , and to this day I owe my remission to her care and her method of dealing with my type of cancer. What I admire most about her was how thorough she was, she would prepare progress notes everytime I traveled to Maryland outlining everything that had been done with respect to my treatment. I traveled to California to see her for a follow-up appointment several years ago and she was still the same caring and compasionate human being that I met at the Scripps clinic in Encinitas. I have been in remission since completing my treatment with Dr. Frakes 13-14 years ago and like another patient of Dr. Frakes stated I too am confident and certain that my Non-Hodgkins Lymphoma is in remission because of the treatment plan and exceptional knowledge of Dr. Frakes. She will always be my saving Angel!
5.0 Rating
March 25th, 2015
Great Dr, great staff
5.0 Rating
August 4th, 2014
Terrific doctor
1.0 Rating
February 5th, 2014
Horrible communication, no compassion
The communication in this office is horrible. I was told Louisa was my point person for problems. But when I did that for pain I had, which took 6 contacts with office before it was finally addressed, I was then told I should have called a different nurse. Like I should have known that! God forbid you would get to talk to the doctor. That was just one of numerous examples, FORGOT to tell me I needed an extra dose of chemo. Treats me like a pain in rear because I have questions. Actually walked on me at one appointment while I was asking a question. Unfortunately insurance keeps me there but it sure adds a lot of stress to a patient trying to heal from cancer. I have never felt any compassion from this office, EXCEPT from the receptionist Chacki, the shot nurse Ardin, and LVN Julisa, Not that it was a requirement but it would have been nice if the doctor and chemo nurse at least pretended to care.
5.0 Rating
July 16th, 2013
Life Saver!!!
I wouldn't be here without Dr. Frakes. Seriously, I owe her everything! This is the most intelligent, compassionate, thoughtful oncologist in San Diego.
1.0 Rating
June 13th, 2013
I have not had such a bad experience of bad follow up and communication in a long time in the medical profession. I would warn anyone since my experience to avoid care with this business and find a recommendation from somebody else. No followup, asked patient to schedule appointments. First meeting with Dr Frakes, my observation is she is overwhelmed and rushing too much to really be in the moment with her patients so the compassion is lost and mostly for me as I am a women it is not great to have a dominent type personality around my health decisions. I overall have decided to find another doctor and I am frustrated that I was referred to her in the first place because she waist ed my time and frustrated me before and after surgery. When I communicated my frustration with the office and process she jumped on the phone however she asked me what I wanted to do with my next medical tests, which was her method to pacify my frustration in a business sense and frustrated me even more as she is the health care provider who is trained to create next steps and a medical plan for your security and your life chooses when dealing with cancer. While she is polite in character overall she does not meet what is needed when your going through something as profound a health issue as cancer. I should also mention a scheduled apt with her was cancelled without any notice to me and I called the office to find out if it was still necessary since they had not contacted me in a week ... follow up from our first visit never happened and when I called numerous times it got things moving ... overall it is just not work the added item to deal with when you need a stress free and easier time to recover / process and learn. I call my posting Joe Soap because that is the overall experience of being in this doctors eye just another number. She will have to take some big steps to be able to create a professional/safe experience for others.
5.0 Rating
May 11th, 2010
5.0 Rating
July 30th, 2009
She is intelligent, patient, great personality, excellent bedside manners and her medical judgement is outstanding.
5.0 Rating
June 6th, 2017
5.0 Rating
May 18th, 2017