Rate Now
Share Your Experience
Have you seen Dr. Laurie Lammert?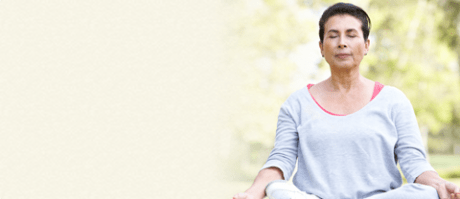 COPD
Get the facts about chronic obstructive pulmonary disease (COPD), including symptoms and complications.
30 Ratings with 14 Comments
5.0 Rating
October 20th, 2016
Patienr
3.0 Rating
July 27th, 2015
1.0 Rating
June 4th, 2015
Don't stop here. Krep looking.
I called to find a new PCP upon moving to Marietta. I made an appointment with ease when compared to other wait times for new patient appointments at other offices. The week of my appointment, the office called and said the doctor just reviewed her schedule for the week and thought my condition sounds more like OB/GYN and they were cancelling my appointment. I begged to keep it and they let me keep it with the purpose of establishing a PCP. That should have been my first warning sign. Then, I had my appointment and literally thought I struck gold with Dr. Laurie. She was caring, warm, and spent a lot of time with me. I was so impressed. I dismissed the first bad experience with the office as a fluke. I saw her a second time for leg swelling after pregnancy and travel. And again, she totally impressed me and was very proactive in ruling out anything serious. Then I had a trip to urgent care and I was instructed to follow up with my PCP asap. I called the office and couldn't get in with Dr Laurie for weeks. So again I begged and they booked me an appointment with Dr Steve later that week. Then the same thing happened again. They called and said my appointment was not necessary and they cancelled it. They said the labs run in urgent care were sufficient to show there was not an urgent situation. Turns out I had a peptic ulcer. Ended up in the ER. And then an endoscopy. My last and final straw was when I needed a prior authorization for a prescription. The pharmacy notified me that the prescription changed under my insurance and the doctor would have to do a prior authorization request or rewrite it. I called the office to give them a heads up of the situation. They said they already received the fax from the pharmacy and would work on it for me. ONE WEEK LATER the office calls back and says I need to call my specialist for the prescription. Seriously? It took you one week to respond with that??? I hung up called the specialist, and they are taking care of it TODAY. What's really ironic and funny is that if you were to call the nurse and say "I think I have strep throat or fill in the blank with some other ailment and can you call in a prescription", the response is "oh we can't diagnose you over the phone and you will need to make an appointment". Yet they diagnosed me twice incorrectly over the phone and cancelled my appointments and said oh that "sounds" like OB/GYN. Or, they say the labs from urgent care show you are fine and you don't need to be seen with any urgency and they ended up missing a peptic ulcer. Save yourself some trouble, wait for a new patient appointment with a better PCP even if the wait is a month. It is worth it. This place has been nothing but a hassle and missed my peptic ulcer.
5.0 Rating
February 10th, 2014
3.7 Rating
December 12th, 2013
Not satisfied
I like dr Laurie lambert , she's a very good doctor but there's a big downside the staff are horrible and unprofessional . I hope doctor Laurie lambert knows this . I can't reach her and nurses don't respond quick . I'm thinking to find a new doctor .
1.0 Rating
October 24th, 2013
Nurse Rachett
I have gone to Dr. Lammert three times for my yearly checkup for insurance and blood work for vitamin D. The first patient visit I felt like she listened and tried to spend adequate time with me. After that visit it all went down hill. I got the white coat 15 minute visit, code the sheet with as many codes as you can and then she was out the door. The last time I went was to have blood work as required by her same 15 minute treatment and as she was trying to leave the room I literally had to grab her by the coat to say " I am here for blood work, remember." Now the stand in for the blood work person is another trip! He is in his room with the door closed, right? How is he supposed to know who is waiting on him with the door closed? There wasn't anyone in there with him. But there were 2 work orders in his tray waiting on him. I waited 20 minutes and was just before knocking on his door when I heard the patient chair in his room squeak. Since no one was in there but him one has to assume he was in the patient chair doing what.....sleeping? It appeared so because when he opened the door he was a little confused. Now, nurse Rachett, Kyle or however you spell her name. She has NO empathy for anyone. Everyone is treated like a number and something she is checking off a list. The worst bedside manner and zero compassion not even in her voice. I am sure that she was military before coming to the office. I called to get a diifferent a prescription because the generic they gave me wasn't working. Nurse Rachett called me back to say that I needed to go a gastroenterologist. When questioned why, she said she could only tell me what the doctors told her to say. While that is true her delivery sucks! I called another doctor that I have and they called in another tier 2 drug which working fine. Seriously, if you walked in with your leg in your hand bleeding profusely that girl would treat you the same. I have friends who are nurses and this behavior unacceptable. Oh, you can't say she is not doing her job...she makes sure of that, but I refuse to be treated like a number. She opens the door when it is your time for the appointment , calls your name out followed by Dr. Laurie's 10:00 appointment and then starts barking a chain of orders. Ugh! It is because of her for sure that I am leaving, And then there is the office staff...yawn! Zero personality. I kept receiving bills for an office visit for the total amount of the office visit for which I had already paid 1/2. I mailed the bill back to them and told them to update their billing before they sent me another bill. In other words...go somewhere else. This is a pitiful excuse for a practise. I am moving on.....
2.3 Rating
June 18th, 2012
Too busy for her patients
I have been going to Dr. Lammert for over 5 years. There are two reasons I changed Doctors, leaving her. One, knowing I have an ongoing situation, that in the past has even required hospitalization, even enduring pain, I could not get an appointment within 4 months. The second, too often when I have called for an appointment Dr. Lammert is not in, or when scheduled to see her, I get her PA. I really like her PA, but feel Dr Lammert does not have time for her patients.
1.0 Rating
May 18th, 2011
I never felt that Dr. Laurie Lammert was ever comfortable in diagnosing me. I was always referred out. I never received follow up calls for xrays or bloodwork, just left wondering what the results meant. I was promised several times that I would be given information that I never received. I did not feel comfortable that my doctor was working in my best interest, and I felt better off going to an emergency care unit rather than seeing my own GP - never a good feeling when you lose trust and faith in your GP.
3.7 Rating
January 12th, 2011
Dr. Laurie is ok but the staff is not professional. the "nurses" are not knowledgeable about simple things and make errors. for example, they do not know the schedule for getting the hepatitis B vaccine. when I called to set up my 3rd shot, they gave me the wrong information and I would have had to start the entire series all over again if I had listened to that ignorant nurse. Also the nurses do not know what hyperthyroid and hypothyroid are and the values that indicate that!! Also the staff does not adhere to the privacy selections that you made on the form as far as what number to leave messages on and so forth.
1.0 Rating
September 26th, 2010
Find a real doctor
I quit going to Dr.Steve Lammert because of his lousy bedside manner and non professionalism.My daugther came home from Montanna and started experiencing flu symtoms that would not go away after several days.Having no other options I had her call Dr.Laurie Lammert with the hopes that she could help her out.My daughter is betweeen jobs and has no insurance.They had her come in, Dr Lammert spent only enough time to tell her that she needed more fluids and sleep.After charging her $300.00 they sent her on her way.A week later the symptoms were the same.The non-caring office staff told her to come in to the office where she would be charged again and that they could not offer her any relief unless she did so.This group of non-effective doctors should tear up their shingles and leave the profession.The Lammerts with their arrogant bedside manner and lack of compassion should be running a furniture in store in Eastaboga,AL.They are a disgrace to the medical profession.