Rate Now
Share Your Experience
Have you seen Dr. Laurie Lazott?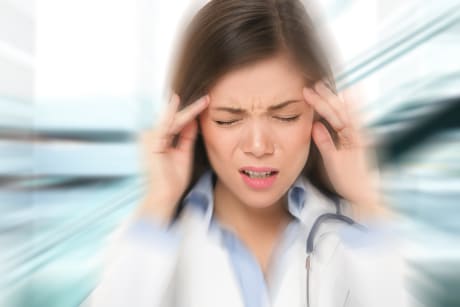 Migraine
Get the facts about migraine headaches, including the different types of migraine and migraine triggers.
16 Ratings with 6 Comments
2.3 Rating
March 27th, 2014
Turned away
2.3 Rating
March 18th, 2014
I would definitely look for another pain specialist before considering this doctor. You may have your first visit with her but then after that, you get a nurse practitioner on each visit. She is the one who comes in to give you nerve block injections and then she's out the door....in and out of the room in less than 3 or 4 minutes. I don't know why I even say she's my Dr. when I don't get to visit with her. You'll love her when your first appointment, so cherish that time because that's the only time you'll have a sit down visit with her.
1.0 Rating
August 27th, 2013
Treated me for pain from the wrong diagnosis
Very sweet and attentive doctor, but totally missed the cause of my pain. She treated me with two spinal injections and heavy narcotic drugs for pain. When her treatment did not work, she referred me to an neurosurgeon who assured me I did have a serious pain problem, but the cause was not 4 herniated cervical discs. I have slightly bulging discs which many people my age have due to the aging process. Also my very long history as a ballet dancer may have caused these bulges years ago. He assured me while I indeed needed help for my pain, the bulging discs were not the cause. I asked if the injections and strong pain meds were a mistake, and he said yes. He thought I had a shoulder problem and referred me to an othropedic surgeon for an exam. I had this exam and got a steroid injection into my shoulder and all my pain went away in a few days. Since I had lost so much time taking the wrong treatment, I did have to do home physical therapy for many months to get my range of motion lost back. I am still working on getting back flexibilty and strength lost from some 9 months of the wrong treatment. My advice. See a neurosugeon before you let any pain doctor treat you. I sure wish I had done this.
1.0 Rating
August 3rd, 2012
Horrible docter
5.0 Rating
May 23rd, 2011
Great Dr. Horrible assistant named "Sally"
I have had two spinal injections for severe chronic back pain.The first injection produced a good bit of relief. The second injection was not very helpful. After a wk i called Dr Lazott's office to report the outcome and i am still in a lot of pain. After speaking with Christy the receptionist she passed my info to Dr Lazott. I was informed she was out of town for two wks.I was prescribed Tylenol 3 and Raboxin.After taking the meds for two days the only relief i got was if i tripled the dosage on the T-3. I then called in and explained the situation and received a call back from "Sally" after speaking with her she was very unprofessional and RUDE without any compassion and offered no solutions other than telling me to go buy something otc. I am baffled at the way i was spoke to and treated by "Sally". And then instead of scheduling any appointments she simply hung up on me. I tried to call back it was 4:20 pm but no answer i then realized they close at 4pm so i see why she hung up on me after all i was taking up her time after hrs.I would refer anyone to DR Lazott but advise everyone to stay clear of "Sally" this is exactly why our health system is in the mess it's in. Poor / Substandard service. Maybe one day she will be in a similar situation and experience the same horrible service and care she has provided.Randy Neigel I am happy to speak with anyone who may visit this office. BEWARE
5.0 Rating
April 28th, 2010
What a personable doctor
I was diagnosed with ruptured discs in my lumbar spine. I was referred by a spine specialist, who made me feel like I was just another case and sent me on my way, to Laurie Lazott. I was expecting the same treatment but to my suprise she was considerate and took my complaints of pain seriously. This doctor has wonderful bedside manners and should be an example to other doctors. Thanks to Dr. Lazott I'm on my way to getting my life back again
4.0 Rating
December 26th, 2016
5.0 Rating
April 9th, 2015
2.3 Rating
January 13th, 2015
5.0 Rating
November 19th, 2014
2.3 Rating
November 7th, 2014