Rate Now
Share Your Experience
Have you seen Dr. Lawrence Adler?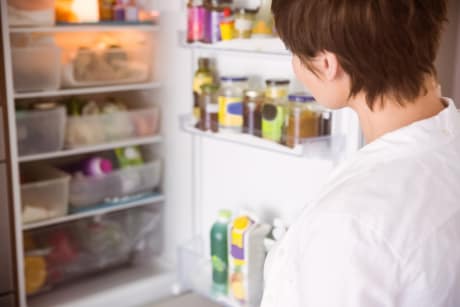 Binge Eating Disorder
Get the facts about binge eating disorder, including symptoms, causes and related conditions.
Quality Rating
Highly Satisfied
17 Ratings with 8 Comments
5.0 Rating
March 11th, 2016
great dr
5.0 Rating
April 30th, 2012
Awesome Doctor
5.0 Rating
October 2nd, 2011
2.3 Rating
August 1st, 2011
Terrible patient care
I have been a patient of Dr. Adler for 4 years. Most of my office visits were for yearly physicals. Several months ago I went for my annual physical. Dr. Adler was nice and professional. I had blood work done and was told that I needed to schedule a "follow-up" to get my results. When I went for my "follow-up", I waited for about an hour to see Dr. Adler. He looked through my results, told me all was well, and the appointment was over. Several weeks later I received an explanation of benefits for the followup. My insurance was billed $150 for a followup that I was told I "needed" in order to get my test results. I'm not sure what the insurance companies think about this, but to me this seems shady. Why couldnt' the doctor make a two minute phone call to tell me all was well? During that same visit, Dr. Adler realized that the lab did not perform a certain test. He ordered the new test. It has now been 40 days since that test was done and I still don't have my results. I called three times and was handed a different excuse. I finally decided to go to the office to get a copy of my results. I waited for 50 minutes. Apparently the lab never faxed my results to the doctor, and no one at the office cared enough to call the lab for 40 days. To me this is not patient care! I will never go back to Dr. Adler. The moral of my story: unless you are willing to pay $150 for an office visit just to get your test results, no one there will bother to call you.
5.0 Rating
June 23rd, 2011
Great Doctor, Terrible Staff
Receptionists have trouble speaking English and were very rude. I requested an itemized receipt for insurance purposes, and the receptionist handed me a piece of paper that had one line reading "Patient Payment." When I asked for something with a little more detail so that my insurance company could see what exactly I was paying for, she said "We can't print itemized receipts; we have no way of doing that, and the system won't let us." She never offered to get the doctor to sign the receipt and write a quick description of the care given. She was also very rude throughout the ordeal. She then got back on facebook and continued to waste her time and mine.Dr. Adler is great, though. It's probably worth dealing with the god-awful receptionists just to have him caring for you. He's smart, well-spoken, and seems genuinely interested in you and your health. He listens to what you say rather than looking down at his clipboard the entire time like most doctors I've visited in NYC.
3.7 Rating
March 3rd, 2010
Dr. Adler is my PCP. He is great -- knowledgeable, attentive, spends time with me, and listens what I got to say. Unfortunately he has the worst staff i have encountered in a doctor's office. Some of the receptionists are decent and trying to be helpful, but most of them are rude and neglectful. The person in charge of referrals is totally incompetent and deceitful. He never answers the phone, never returns calls, and when you dare to complain becomes outright psychotic. I am seriously considering finding another PCP, because the idea of going back to that office and/or asking for another referral is unbearable to me.
3.7 Rating
July 23rd, 2009
Nice doctor - terrible staff
Dr. Adler is a caring, intelligent doctor. He spends the time with you to make sure he fully understands all of your symptoms and does a very thorough examination. I was misdiagnosed at another clinic, but he figured out my health issue right away and put me back on the road to recovery quickly.However, his staff at the front desk of the clinic are rude, ignorant, uncaring, and extremely difficult to deal with. It is hard to get an apointment, they never call back when they say they will, and when you come for your apointment, they are more interested in surfing the net or talking to coworkers than acknowledging your presence. I have been hung up on more than once. Once I called with an urgent issue (I had been throwing up for 3 days) and they said they could not fit me into the schedule.
5.0 Rating
July 21st, 2009
great PCP
5.0 Rating
January 2nd, 2017
5.0 Rating
November 16th, 2015
4.0 Rating
September 1st, 2015