Rate Now
Share Your Experience
Have you seen Dr. Lawrence Desjarlais?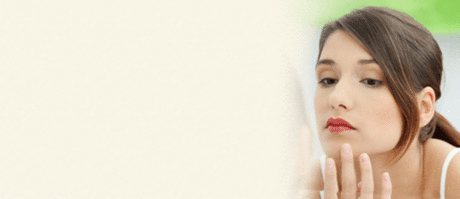 Acne
Get the important facts about acne, including the different types and what causes it.
24 Ratings with 10 Comments
1.0 Rating
June 9th, 2016
Dr. D is very good at what he does. However, some idiot called while I was on the road, DEMANDING immediate payment for a small co-pay. She was extremely rude and unprofessional. I explained how I was on the road and would take care of the bill, but she still demanded the matter be taken care of immediately. Very disappointed. The next day I called the office manager, and she then defended the rudeness of the caller. If this is how you want to thin out your patients, you are doing a good job because I will not be back.
3.0 Rating
March 2nd, 2016
5.0 Rating
October 7th, 2015
Patient Care Excellence
If it weren't for Dr. Desjarlais and his team, I would likely not have my right leg today as a result of an injury that was not diagnosed and treated properly elsewhere. As soon as he saw me, he began immediate treatment that in my mind, saved my leg from the desease that could have ended up in major disfuguration or amputation. My disorder is lifelong and have seen him many times since that first time back in 2006. His approach is proactive regarding my condition and when my desease flares up now and again, his treatment is immediate and preventative. His team is driven by flawless patient care satisfaction in all my visits. Others in my family who suffer from our genetic condition have expressed the same high praise for the treatment they have received from Dr Desjarlais.
5.0 Rating
August 20th, 2013
lifetime patient
5.0 Rating
December 4th, 2012
mom & grandma
1.0 Rating
November 14th, 2012
Horrible patient care
1.0 Rating
September 14th, 2012
Restylane horror
First time using facial filler & Dysport. I looked great the day of but 3 days later the filler disappeared. Went back & Dr. HImself used Radiesse, which he did in a hurry. Now I look like a chubby faced kid with wrinkles. Well they cancelled my next apptwithout notifying me in person, they just left a 5 minute long message of how they couldn't help me any more,"just simply couldn't comp me any more filler". LIke I was wanting any more filler/. Now the problem is, no other dermatologist will look at me after the damage Dr. Dejarlais hasdoen to my face. Cavet Emptor!
3.7 Rating
January 23rd, 2011
I had a mole that I was worried might be cancer. When I called I got an appointment for 2 weeks later. Would of liked to got in sooner. Receptionest was rude but I had hardly sat down when I was called back and the doctor came in within minutes of being put in the room. Nurses were knowledgable and polite. Mole was removed quickly and I was called about the results two weeks later. Overall very pleased
1.0 Rating
January 20th, 2011
Very disappointing
I had 9 spots. He walked in and looked at them very briefly. He gave names to them. There were four different types. None were cancerous or problematic. He performed the same freeze/burn procedure on all of them. All together, he was in the room about 5 minutes.Only 2 spots were sucessfully removed, 1 mole and 1 age spot. The other 7 remain unchanged.The billing said the freezing/burning procedure would cover up to 14 such removals.He billed for the freezing/burning procedure. He added another billing for the draining of a cyst procedure, which he never performed. He had only perfomed the freezing/burning procedure.The extra procedure was billed at $125.
1.0 Rating
September 16th, 2010
Unsatisfactory
This doctor and his office staff could definitely improve their customer service/bedside manner. It's a busy office and unfortunately they tend to treat patients like they're "numbers". There were mistakes made in my procedures, as well as one of my friends, but it was never acknowledged or corrected without our insistence.
5.0 Rating
February 3rd, 2017
5.0 Rating
January 24th, 2017
Nearby Doctors

Dr. Lawrence Desjarlais is similar to the following 0 Doctors near Adrian, MI.