Rate Now
Share Your Experience
Have you seen Dr. Lawrence Ennis?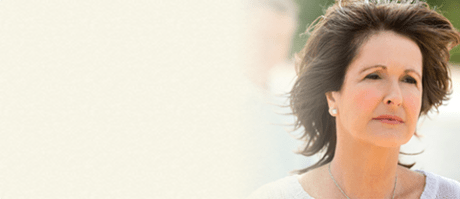 Metastatic Melanoma
The facts about metastatic melanoma, a serious skin cancer, including signs, symptoms & what happens to the body in each stage of cancer.
Quality Rating
Highly Satisfied
55 Ratings with 34 Comments
5.0 Rating
February 7th, 2017
Wish list complete Cathy C
3.0 Rating
January 12th, 2017
Breast Augmentation with post capsular contracture
I have had 3 surgeries by Dr Ennis to correct a post-op capsular contracture. I'm a RN that did my research on surgeons prior to choosing Dr Ennis. I felt very comfortable with him and his staff. Unfortunately, my right breast didn't drop 2 weeks post op and started to become very painful. After a visit to his office, I was told I developed capsular contracture. I was so upset. I didn't think it was medically possible to develop a contracture that soon. He followed me for 6 months, then performed a capsulotomy. My breast looked okay after surgery, but started hardening again! My last surgery was an implant exchange with capsulectomy. My breast started hardening again and I was told that I have developed another capsular contracture and was put on singulair to hopefully help soften the capsule. So far, my breast has not responded. I hate taking medications anyway, especially a medication that Is an off label medication. Dr Ennis has seemed concerned and willing to help, but I'm going to get a second opinion. Please, if you're considering Augmentation, google capsular contracture and know that it is a very common complication. I regret my Augmentation and would love to have my small breast back after going through this.
1.0 Rating
August 24th, 2016
Bad Breast Aug Result
5.0 Rating
October 10th, 2015
5.0 Rating
January 6th, 2015
I can't be happier with my experience with Dr Ennis and his staff, Lisa Thurston and Ashley Hartshorn. My results were/are amazing. The care they showed before and after my surgery was great, they made sure all my questions were answered and that I understood my after surgery instructions. I highly recommend Dr Ennis!
5.0 Rating
April 23rd, 2014
Breast aug revision
I had implants put in at another facility because honestly, they were cheaper. Boy, have I paid and then some! It is so true you get what you paid for and so I came to Dr Ennis to repair the work of that "other" surgeon. My new breasts are beautiful and just what I had wanted all along. Trust me! When it comes to plastic surgery, do your homework! And if the price is too good to be true, its because they don't have the experience or expertise Dr Ennis does! Worth every penny!
5.0 Rating
March 15th, 2014
Great Experience
Dr. Ennis is everything that a surgeon should be to each and everyone of his patients. He listens to each of their needs. He reviews each patients pre-op & post-op expectations, making them feel as though they alone are the only people that are important to him. His bedside manner allows the patient to feel free to express their concerns while he reassures them of excellent results & unconditional safety. I would not hesitate to recommend Dr. Ennis to my family and/or my friends. I would and have trusted him in the past, and will continue to do so in the future. Great job Dr. Ennis!!!
5.0 Rating
March 14th, 2014
Love the ta-tas
I was referred to Dr Ennis for my breast augmentation I was so impressed with his professionalism and bed side manner...i had multiple procedures to correct breast reconstruction prior to this and was disappointed each time...Thank you Dr Ennis so much for making me feel like a beautiful again...no words can explain the gratitude I have...cant wait to rock that bikini::)
5.0 Rating
March 1st, 2014
43 year old mom, wife and professional
I'm a 43 year old woman that was concerned about jowls that have developed in the last five years that is unfortunately hereditary. I thought I would just explore my options with Dr Ennis. First, he said that he could surgically correct it with a "mini" facelift, just that word was scary, after all I'm only 43. So he nicely and very professionally suggested a filler that would kinda "mask" the jowls, I thought what do I have to lose? I was very happy, he did exactly what he said he would do, they were much less obvious, but after about a year they were back like he said they would be, because as he explained its a temporary fix. So I return, this time I go ahead and schedule a true surgical consultation so he can sit down and explain to me my options further. Lisa, his nurse is adorable (and very pretty) takes me to the room where they take pictures. Well....not sure I liked what I saw, jowls and a tired looking lady. Unfortunately that dang camera doesn't lie! So, Dr Ennis comes in and we look at the pictures together, he states with a small lower facelift he can get rid of the jowls, make my neck look younger, the little "correction/enhancement" device they have on their computer is so cool, you can actually see what you will look like after the surgery, so I asked "well if I were your wife what else would you do to make me look younger?", he laughed and said well, we could "soften" your nose, and do a small brow lift, then he does the magic on the computer, WOW, I like it! So I asked are you sure I will look like this? He confidently replied yes! So I felt no pressure from Dr Ennis and I left wanting to think about it, but one of the nurse s there Joan whom I've gotten to know said something that struck me, she said "you know what, why not look your best at your age, why wait a few years?" So I went home and thought a lot about it, I'm scared but hey you only live once and I do want to look my best at my age!! I signed up to have the surgery done, had it done, a few uncomfortable days, the staff was so sweet and gentle when touching my face. Well, it's been four weeks, this week I walked into my hairdressers and she said wow your eyes are so pretty!!!! (I'm thinking it isn't my eyes !) Then I go to drop my child off at a friends and the child's mom that I'm friends with says, wow you look pretty, ((it was the end of the day and I had my frumpy glasses on)!, then when I went to the gym the lady that works there said your skin looks beautiful.... Really!!! I'm so excited! No one has asked, did you have something done? Which is exactly what I don't want to hear, and best part, my husband has called me beautiful more in the last week than in the last ten years!!!!! I love them! I do highly recommend Destin plastic surgery!
5.0 Rating
February 25th, 2014
Just wanted to say how pleased I am with my results-my necklift and cheeks and lips-wow! Really can't believe the difference in the pictures. Thanks again for your care and skills; know it takes yrs of practice to perfect what you have accomplished-but sure glad I came to you and I have referred several others to your practice. Again, so happy with the results.
5.0 Rating
July 24th, 2013
Gynecomastia - I highly recommend Dr. Ennis.
Dr. Ennis and his staff are outstanding. The results of my surgery exceeded my expectations.
1.0 Rating
November 21st, 2012
I've been waiting for 20mins for my appt. No one has came by to apologize for the wait.
Doctor's Response
I apologize for any inconvenience this may have caused. Sometimes patients do take a little more time than expected and I am committed to answer each question thoroughly and not rush them through the appointment. This, in turn, may have delayed your appointment time.
SHOW
Nearby Doctors

Dr. Lawrence Ennis is similar to the following 3 Doctors near Destin, FL.