Rate Now
Share Your Experience
Have you seen Dr. Lawrence Gross?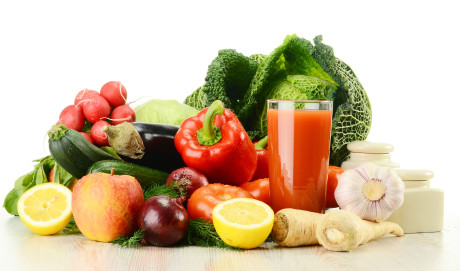 Type 2 Diabetes
Type 2 diabetes is a chronic disease in which your body is unable to maintain a normal blood sugar (glucose) level.
31 Ratings with 12 Comments
2.0 Rating
May 15th, 2017
Don't waste your time
His office manager Diane is the worst person to deal with. While she's competent at her job she treats patients horribly, berating people, nasty and petty. Dr gross is ok at time but as he's seems to be getting on he's in office less and less. There's no wait time because so many patients have left, he's not very competent at complex diagnoses & has left me high and dry on many occasions when he doesn't feel like being bothered...
5.0 Rating
May 1st, 2017
One of a Kind Doctor and Staff
Dr. Gross is a doctor because he cares about his patients. He always goes out of his way to find a diagnosis and is always right on the nose with it. He spends as much time as needed with his patients and is not in the business for the money. Wait time is minimal in his office because they do a great job scheduling. Diane, his office manager is wonderful as is the rest of the staff. We have been seeing him for well over 25 years and he is amazing. They don't make doctors like this anymore!!
5.0 Rating
November 5th, 2016
Wish I could give TEN stars
Dr Gross has been our family's doctor for over 20 years. He's a vanishing breed of doctor - he CARES. Feels you're visiting a trusted friend who wants to help any and every way possible instead of feeling like just any client at a business. So many times he has gone above and beyond, to get answers, find relief, in emergencies and ongoing health concerns. Not enough room to list all the times and ways he has helped me and my family and friends.
1.0 Rating
November 13th, 2015
VERY RUDE AND AWEFUL STAFF!
Dr. Lawrence B Gross office Manger is a very nasty person. She should not work in any medical office or deal with any patients. She does not care about her patients or about there care. I never give bad reviews to anyone, but she took the cake. She is not a professional and should never ever work with people. Unbelievable.
5.0 Rating
August 13th, 2015
Best doctor
3.0 Rating
April 14th, 2015
5.0 Rating
March 11th, 2015
Vanishing Style - a doctor who CARES
Vanishing breed, he knows me, listens, remembers details, follows up personally. Diagnosis ability amazing.
1.0 Rating
January 16th, 2015
MS.
Please do not waste your time with this Doctor, apparently he has a new staff and either isn't aware of the discourteousness that is taken place in his office or simply don't care. I had an appointment scheduled for 4:00 however I called the office and specifically informed them that I was running late Diane was extremely rude and told me the doctor has an appointment and has to leave once I informed her of my location and advised her if it's a problem we can reschedule, she told me it will be okay. Shockingly I arrived 10minuets later the office had closed which confirms the last review I read, the doctor had no intention on taking care of me if he was so much in a rush to leave 10minutes after I was scheduled I didn't get a follow up phone call to say hey by the way we can't wait any longer. and as I spoke with the answering service I was informed to call back the next day. (seriously) I couldn't believe it when I called the following day and requested to speak with the doctor again Diane informed me that he will not be speaking to me and I need not call anymore(WOW) I couldn't believe what she said and asked her to repeat it. I've been a patient of the Doctor's for five years and never got search horrible service. After reading a couple of reviews I've noticed this behavior is redundant therefore it will be a waste of time trying to speak with him and I'm hoping Dr. Gross is taking the time to read his reviews this EMPLOYEE is running the ship and chasing away the patients. For your peace of mind find another Doctor that cares !!!!
1.0 Rating
January 9th, 2015
no thanks
office staff is extremely rude and disorganized. The office does not have confirmed hours and on mutiple occasions I waited 45 minutes in the exam room. I refused to take the 11 o'clock 11:15 or 11:30 appointment, because of the doctor running late, I have been rushed and felt not cared for or about. The last straw was when the manager knocked on the door and basically kicked me out because it was time for them to close for lunch. The doctor said we were done anyway. He saw me for 5 minutes. We were done alright. although I have moved on, I don't think it really matters I don't think anybody really cares. The office is well established and its difficult to find a doctor who isnt overbooked rushed and really cares about the patient. its a job.
5.0 Rating
April 8th, 2014
1.0 Rating
February 8th, 2010
While Dr. Gross is a GREAT doctor, his ADMIN MANGER makes him worthless
First, you will never get through the phone line in 1 shot. They close 15 min before the specified time for lunch or closing. Admin Manager will scream at you and put the phone down while you are talking. Do you need a referral? Good luck working with her. You will hear her screming at old person for not being fast. Meantime, she will be wasting time with relatives on phone. I realy like Dr. Gross but it was too hard for me to continue with this practise when ADMIN MANAER trat you like 3rd class citizen.