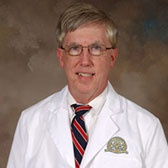 Urologist
30 years of experience

Brought to you by
Patient Reviews
Overall Rating:

Total Ratings

14

Total Reviews

5
Ratings

| | |
| --- | --- |
| 5 stars | |
| 4 stars | |
| 3 stars | |
| 2 stars | |
| 1 star | |

| | |
| --- | --- |
| Ease of Appointment: | |
| Promptness: | |
| Courteous Staff: | |
| Accurate Diagnosis: | |

| | |
| --- | --- |
| Bedside Manner: | |
| Spends Time with Me: | |
| Follows Up After Visit: | |
| Average Wait: | 25 minutes |

| | |
| --- | --- |
| Ease of Appointment: | |
| Promptness: | |
| Courteous Staff: | |
| Accurate Diagnosis: | |

| | |
| --- | --- |
| Bedside Manner: | |
| Spends Time with Me: | |
| Follows Up After Visit: | |
| Average Wait: | 25 minutes |
Write a Review
I was referred to Dr. Hill by my general practitioner. He had a terrible bedside manner and did not listen to me. He immediately went on autopilot telling me what the protocol was for the problem I was having. Of course this included several expensive tests for which I was to get no results until my follow up appointment a month later. He never found the cause of my problem and referred me to a general surgeon for another unrelated problem. I would not go back to him or go to anyone he recommended. I have no confidence in him. Thousands of dollars later, I am still without a diagnosis.
Didn't help me with my problem.
Very difficult surgery when he separated damaged intestine fom the bladder to perfection allowing other surgeons to remove diseased part of large intestine
Dr. Hill is a very good doctor. He is very concerned with your comfort and well being.
Dr. Hill did a fantastic job working with my son's sports injury. His office and staff were very caring and helpful.