Rate Now
Share Your Experience
Have you seen Dr. Lawrence Katin?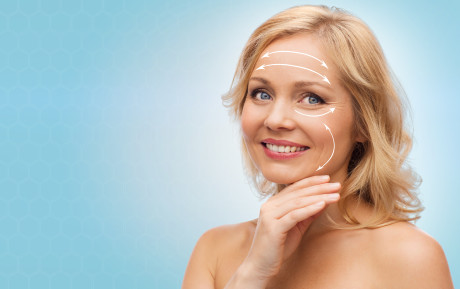 Facelift
Get the facts about facelift, including the visible signs of aging that different types of procedures can address.
21 Ratings with 10 Comments
5.0 Rating
September 10th, 2016
Fantastic Doctor
5.0 Rating
August 25th, 2016
Thankful...
I came to Dr. Katin with an ear infection, the type of which was misdiagnosed by another doctor, and ultimately ended with a surgical procedure to repair a hole in my ear drum. Shortly afterwards, a lump in my neck proved to be Thyroid cancer, whereby my entire thyroid and lymph nodes were removed. During both procedures, I had 100% confidence that the right decisions were being made by the right person. I very much appreciated my questions being answered intelligently; and at every visit, I was clear about the next steps. In the almost two years I have been a semi-regular patient, I have found Dr. Katin and his staff to be very accommodating and genuinely concerned. I have since recovered from both surgeries better than expected, and feel fortunate to have chosen this practice.
2.0 Rating
July 25th, 2016
The staff is not friendly at all when you need to make an appointment. Your appointment frequently gets cancelled and when doing so they don't offer you to reschedule. The doctor is knowledgeable, however the constant cancelling appointments is annoying. He will not see you if you are in pain quickly so expect to wait 2-3 weeks.
1.0 Rating
December 22nd, 2015
Poor beside manner
1.0 Rating
April 25th, 2013
Risk of malignancy overlooked..
I saw the doctor about a blocked nasal package, swelling and discomfort and he said that it wold be necessary to have surgery on a deviated septum and to remove a growth that he had found. He ordered a scan but after I had it, I got a call that he had ordered the wrong scan and I had to go and get another. In the meantime, his office would only schedule me every Thursday for follow ups and failed to tell me that there were other locations where I could be seen more quickly - until I asked. Dr. Katin said that he could not get a room at Paoli for 2 weeks (now it is already 3 1/2 weeks that have passed - and I am still sick). I decide to chuck it and go to Penn where I was immediately diagnosed with a dangerous sarcoma - leiomyosarcoma to be exact. This type of cancer is aggressive - and I was scheduled for surgery 2 days later. The doctors at Penn said that with these kind of tumors, time is critical. If you have something you think may be serious or require surgery, AVOID THIS PHYSICIAN!
1.0 Rating
February 2nd, 2013
Find another ENT!
Dr. Katin messed up my sinus surgery! He did not fully fix the problem. My breathing barely improved. Now there is this weird noise when I breathe on the right side of my nose. I tell him about it and he dismissed it and said, "Well there is a small hole from the surgery. There is nothing I can do. It should go away." My surgery was a year ago and I still have the noise and I can barely breathe through my nose! To add to this.... the office staff is horrible!!! They are very dismissive, full of attitude and could care less about you! I have found a new ENT. I suggest you find a new doctor too and don't put yourself through the pain that I have been dealing with for the last year. Can we say incompetence?!
5.0 Rating
November 13th, 2012
Excellent
1.0 Rating
November 4th, 2012
Failed Surgery
Dr. Katin examined my throat and assured me he could fix my problem. Scheduled surgery and after having general anesthesia and being in the OR for an hour, Dr. Katin leaves the OR and tells my spouse that he could not find the area he needed to find to "fix" the problem! I had to pay all co-pays as he refused to waive any of the fees and of course I had to pay all copays associated with the hospital and anesthesia team. Dr. Katin stated I would need to go "downtown" (HUP or similar hospital). Total incompetence!! He should know better and should have sent me downtown in the first place. Obviously this was above his paygrade and expertise as a surgeon. What a full disservice to a patient!! I came out of the OR looking like Mohamad Ali has worked me over !!
5.0 Rating
September 8th, 2012
I highly recommend Dr. Katin. He is very kind and compassionate. He listens to what you have to say and answers any questions. He is thorough in his examination and treatment. More conservative in his approach, he tries other remedies before jumping into surgery right away--which I like. My complaint is that in the Paoli office they are always running well behind schedule and there is usually a significant wait.
3.7 Rating
August 10th, 2012
Simple procedure with poor results
I just wish I had read all the bad reviews this office already has and saved myself, but I didnt. So now I write is in hopes this help the next person planning on going to Paoli ENT.Not to be too specific but I had an extremely straight forward procedure done on my nose to elevate sleep apnea. The procedure was not explained to me one bit nor was I asked if I had any questions. I didn't ask because I knew what was involved, but if I had been a layman it would be really unfair.Enduring the post-op agony associated with any procedure on your nose led to only 10-20% improved breathing...i.e. a catastrophically bad outcome... I could speak to specifics but the purpose is not to trash the physician, rather to simple talk how my procedure was screwed up and about how I would not even recommend my worst enemy to this physicianThe blame for this is now being passed from allergies to dust mites . How unfortunate for me!!!This combined with the minimum wait for an office visit of 45 minutes past your appointment time and extremely dismissive office staff that have never once said Sorry about the delay! the answer is always He is running behind!!! What do you US to do about it??? Unbelievably unprofessional!!!!
4.0 Rating
August 20th, 2017
3.0 Rating
March 30th, 2017
Nearby Doctors

Dr. Lawrence Katin is similar to the following 3 Doctors near Paoli, PA.