Rate Now
Share Your Experience
Have you seen Dr. Lawrence Reed?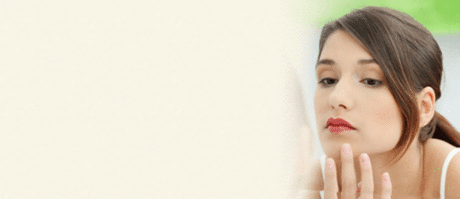 Acne
Get the important facts about acne, including the different types and what causes it.
62 Ratings with 44 Comments
1.0 Rating
April 29th, 2017
Botched upper and lower eye job and Browlift
This Doctor (Dr. Larry Reed) if I can call him a doctor will make you look startled and surprised after he gets done with your eyes. Also, he has the ability to raise your forehead so high that you will look alienated. Please stay clear of Dr. Reed and run out of his office (do not walk out of it). My experience has lasted me for a very a long time and he will never act like he did anything wrong. His attitude is so terrible for a Doctor.
1.0 Rating
April 28th, 2017
Blepharoplasty/Browlift patient
Please stay clear of Dr. Lawrence Reed. He talked me into an unnecessary browlift which made me have a wide-opened look and looked like I was startled for a very long time. Also pulled my forehead too tight from this browlift. Eyes had been significantly opened (looked alienated and changed the shape of my eyes). His attitude is terrible and does not want to know you after something goes wrong with his procedures. Do yourself a favor and stay clear of this doctor. I learned the hard way!
1.0 Rating
April 12th, 2017
Just awful
There are too many good plastic surgeons out there. He absolutely ruined my nose and even did a free re-do. The second was worse than the first. I've gone through many deviated septum surgeries and now I need another. He absolutely destroyed my nose. It's also crooked with a bulbous tip. No plastic surgeon will touch it.
1.0 Rating
August 20th, 2016
5.0 Rating
November 11th, 2015
Doctor Reed is an amazing doctor. I have gone to him for over 20 years and I believe he is the best out there. He has been in this industry for years and is knowledgable about everything! He is honest and sincere and gives his time to you to explain and discuss IF something should be done. He often tells me, you're beautiful just the way you are! Please understand I haven't felt beautiful because of a fraxel treatment that went bad ( from another doctor). Dr.Reed always reassures me that everything will be okay and that I don't look as bad as I believe I do. And whenever I push for unnecessary things to help my appearance he WILL NOT do it unless he believes I will benefit from it. This is what makes him an amazing doctor- he is not greedy for the money, instead his concern is that he wants to make sure I will be safe and happy with a procedure. I highly recommend him.
2.0 Rating
April 15th, 2015
Upper Eye, Lower Eye, Brow lift
About 8 years ago, I wanted to do my upper and lower lids and in picking up the BEAUTY MAGAZINE, read about Dr. Reed. All SEEMED and sounded great. The so called "lovely" woman who sits with you to discuss money and just talk a little, also told me about a BROW LIFT. She said "you will look refreshed without the brow lift" but years younger, with it. What a fool I was. I am a petite woman with a tiny face. I was about 57 at the time. My hairline is so far back that each and every single day, I struggle with the part I will wear my hair that looks the least noticeable as well, one eye looks a little smaller. Prior, my entire life, everyone told me I had a beautiful almond shape eye. Well, THAT IS GONE. Afterwards, he was nothing but arrogant and did not want to take any responsibility. I sat with a woman in the waiting room who was there to tell me she used to be a Fit Model but after Dr. Reed's work---That will not be happening. NO WONDER THIS OFFICE PERSON GAVE ME SUCH A GOOD PRICE..... You get what you pay. I no longer ever feel comfortable having my picture taken and I must tell you, I always felt like a very attractive, pretty woman. ANYONE WHO WOULD SUGGEST A BROW LIFT ON A 5'1" WOMAN WITH A TINY FACE IS JUST OUT TO GRIFT YOU. Please do not fall for the glowing reviews
5.0 Rating
February 6th, 2015
This is a bit late, my endoscopic forehead lift was done by Dr Reed many years ago. I am still (over 15 years later) thrilled with the results. I went back about 8 years ago for a face lift, again the results were wonderful. This year will be different, I am having breast reconstruction due to a partial mastectomy. Dr Reed has gotten the clearance from my breast surgeon and my oncologists, I wouldn't go anywhere else. I know the results will be perfect, Dr Reed is an artist!
5.0 Rating
October 16th, 2013
Recommended
Just had a facelift. I feel and look great! Thank you Dr.Reed for the dedication and results I was looking for.
5.0 Rating
October 14th, 2013
Pleased with my experience.
5.0 Rating
January 24th, 2013
Awesome
5.0 Rating
September 8th, 2012
The best