Rate Now
Share Your Experience
Have you seen Dr. Lawrence Tremaine?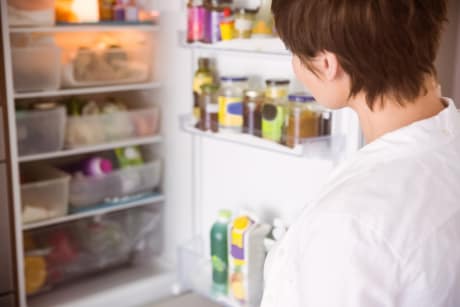 Binge Eating Disorder
Get the facts about binge eating disorder, including symptoms, causes and related conditions.
Quality Rating
Highly Satisfied
32 Ratings with 18 Comments
5.0 Rating
June 12th, 2017
Dr. Tremaine has been my primary care doctor for several years. He's very detailed and takes his time with you. I very much appreciate the care that Dr. Tremaine provides, I trust him with my general health and look forward to our annual visits. I would highly recommend Dr. Tremaine to anyone looking for an overall great doctor.
1.0 Rating
January 29th, 2016
Terrible billing staff
Terrible experience with the doctor's billing staff. After pointing out an error in how an office visit was billed to insurance, they refused to consider rebilling. The doctor suggested that he and I, his billing person, and the insurance company have a conference call to resolve the issue. His billing person overrode that decision. After requesting the doctor's notes, I was told it would cost me $30 or more. The doctor terminated our patient/provider relationship without any warning. I would never recommend this doctor.
4.0 Rating
December 29th, 2015
A Wonderful Doctor
5.0 Rating
October 10th, 2015
Kind and Knowledgeable - Willing to investigate new health topics
My whole family has been seeing Dr. Tremaine and his Pa's for over 10 years. I have complicated health issues, and he's the best GP I've found! His office staff is really kind, front office and the Medical staff as well. Dr T is kind and takes his time to listen to your issues and gives well rounded care. I can't say enough about how well this office has taken care of my family over the years. Thank you!
5.0 Rating
April 5th, 2013
The best medical care around
After reading some of the reviews below, I feel compelled to post one myself. My family and I have been seeing Dr Tremaine for the past 6 years. During that time we have received what I consider exceptional care from him and his staff. I am shocked to read some of the reviews below from "supposed" patients upset that they went to collections for not paying what they owed. We have never had any issues with this office regarding any type of billing problem. It seems to me that some of these people who were sent collection notices from this office have probably received a lot of collection calls from a lot of different companies (i.e. deadbeats).
5.0 Rating
August 3rd, 2011
Exceptional Care
Dr. Tremaine is a very considerate person. He is respectful of my time and stops whatever he is doing to listen to what I say. He doesn't cut me off at mid-sentence to ask questions. He seems to genuinely care about my health and he is confident in his knowledge of medicine; great balance of knowledge and people skills. His initial evaluation of my condition was exactly what the specialist ended up diagnosing, which in this case was surprising to even the specialist because it's not that common.
1.0 Rating
July 21st, 2011
Do your research before considering this Medical Office!
A Consumers Warning! There are a lot of great options out there so do your research first before you make a choice! The Dr.'s are good - but they have had a turnover in Office help (not sure how long ago?) The former receptionist was wonderful however that is not the case now..After being patients there for years and never having a history of not paying a single bill. I am so disappointed with Cascade Summit Family Practice That our Family of four will Never Go back! CSFP is claiming to have mailed us 4 statements of a very small balance due of which We Never received the Bills?? or a Courtesy Call telling us we had a small balance due) they turned us over to a Collection Agency! and added a $200 dollar fee & on top of that are now charging us 9% interest per day until it is paid- Their Nasty Collection Agency Rep. After We explained we did not receive the statements - Told us that we would have to PROVE that we did not receive the four bills or they would take us to small claims court! Wow - Seriously? How do you Prove that you did not receive something in the mail? Is this any way to treat good long time patients? They will not respond to any letters we have sent to to tell them this must be a mistake - only phone calls, letters and bills with interest from their Collection Agency - I will pay the disputed bill, but We will Never Go back to Cascade Summit Family Practice and I want all of West Linn to know and remember - This could happen to you! so you have been warned!
5.0 Rating
July 16th, 2011
Excellent Care
5.0 Rating
July 5th, 2011
Incredible Office!!!
I have been a patient of Dr Tremaine's for almost 10 years. During that time I went through a horrible divorce and had emotional and financial hard times (in addition to my other chronic medical problems). The care and support I received from Dr Tremaine and his staff could not (and continues to be) outstanding. In this hectic world of physicians spending less then 5 minutes in the room, Dr Tremaine always goes out of his way to listen to me and my concerns. He never rushes me through my appointment. I can honestly say that Dr Tremaine (and his staff) saved my life! I have had nothing but positive experiences from this entire office.
1.0 Rating
March 19th, 2011
uncared for patient
When we lost our insurance and fell into financial bad times we were left owing money to this office, which we take on fully. But because of this they have now refused to refill any of our meds, some of which are life maintaining. I wonder when denying someones medicines that are keeping them from serious illness became part of the medical care field, all because we have financial issues. This medical office has taught me that this DR. is not about the well being of people but all about the money. The front office staff and the cold shoulder, we dont care attitude, is shameful. If you choose this Dr. hope you never lose your insurance or fall on hard times. Under those circumstances, they dont care.
5.0 Rating
June 15th, 2010
Great Care in a Crazy World
5.0 Rating
February 8th, 2010
Best Doctor in West Linn