Rate Now
Share Your Experience
Have you seen Dr. Lea Lazar?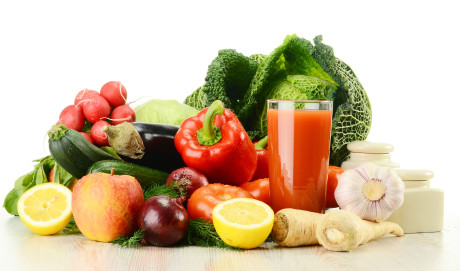 Type 2 Diabetes
Type 2 diabetes is a chronic disease in which your body is unable to maintain a normal blood sugar (glucose) level.
19 Ratings with 9 Comments
1.0 Rating
January 27th, 2014
Find another doctor's office!!!
Getting to a person on the phone takes forever. Once you get a person on the phone, they immediately put you on hold for at least 5 minutes. Almost always. The office staff is rude and incompetent, and unapologetic. Dr. Lazar seems to be a nice woman, and once she sees you she will take her time to answer your questions, but she doesn't seem to do much of a physical evaluation.
5.0 Rating
December 5th, 2013
Very Happy with Doctor Lazar
1.0 Rating
August 27th, 2012
very bad service
3.7 Rating
August 16th, 2012
I have been going to Dr. Lazar for a few years. I am not sick very often but have had my share of problems with this office. I think the staff has improved some from my visit just the other day, but have found some really rude people work for her. I think she is a good doctor as far as diagnosis goes but having recently been diagnosed with cancer and never getting so much as a call to see if I needed some referrals on where to do next, that seems like that is something she needs to do. Either they are so swamped with patients or they just don't care - that's what I am thinking. They just put the info in my folder and put it away. Not very caring here, especially when you could use some guidance. Also, they made me wait for over 45 minutes once and when I said I had to leave because it was my lunch hour, they charged me when I said I couldn't wait much longer. No apologies just an attitude from the receptionist and later a bill in the mail.
2.3 Rating
November 4th, 2011
I have been with this office for over three years and have witnessed a couple of rude occurrences. Most notably, once I had to get a shot, took off work to wait 45 minutes (no one was in the waiting room mind you, to be seen by a NP). Overall, the staff is difficult and short and the office policies are outrageous.
5.0 Rating
May 24th, 2010
Great practice
I've been a patient of Dr. lea Lazar's for 10 years and I would never leave her practice. She always gave correct diagnosis to all our family members, her expertise is outstanding and even does procedures at her office that other doctors send you for outpatient treatment.
2.3 Rating
February 27th, 2010
Money-grubber
I've had various disagreements with this doctor over time, but there were enough things I liked, to compensate. We hit the end of the road, however, when my wife and son both took ill. I took both of them to her office. I was on a new medical plan, which wasn't as good as my previous one. The plan said that the fee would be about $ 80.00, but that as an agreed-to plan-participant, she was obligated to bill them first, then rebill me. That would have given me the time needed to come up with $ 160.00. Instead, her office demanded the money up-front. When I informed them that this wasn't what they'd agreed to as a plan participant, they didn't care. When I then informed them that in that case, we would only be having my wife see them that day, because I simply didn't have the money to give them $160.00 at that moment, they charged me a $ 25.00 (since raised to $ 30.00) cancelled-appointment fee for my son. Screw them. I knew this doctor was the most money-hungry doctor I'd ever encountered, BEFORE this incident. I will NEVER use her again.
1.0 Rating
February 20th, 2008
1.0 Rating
October 17th, 2016