Rate Now
Share Your Experience
Have you seen Dr. Leanne Lake?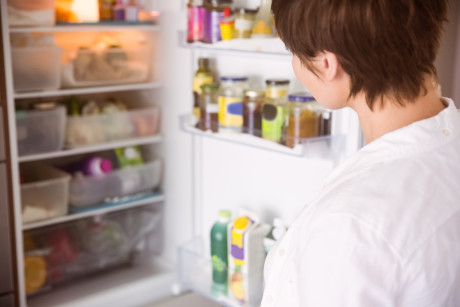 Binge Eating Disorder
Get the facts about binge eating disorder, including symptoms, causes and related conditions.
10 Ratings with 5 Comments
1.0 Rating
November 26th, 2014
changing doctors!!
I have been a long time patient of hers. Today I made up my mind to change. I've watched her staff change people so much because of how she treats them. Today I saw that again. Not only that, she tries to bill me more when my insurance says it will cover it! She didn't have time during my scheduled appointment to fill out my insurance paper that was like checking 10 things asks signing her name. She didn't have time! Really? The nurse and office lady said she is ridiculous. I told them I was changing doctors after today and they said they didn't blame me. She is out for money! I had to end up paying $15 for her to fill out the forms and fax them, I hope she does! I said I was calling back to make sure they get done. To top it off, she didn't even have the guts to tell me herself any of this, the cost, she want going to do it right now, anything! I over heard her telling the office lady to tell me.
1.0 Rating
July 8th, 2013
Don't see her!
1.0 Rating
March 11th, 2013
Terrible
5.0 Rating
September 7th, 2012
DR VISIT
1.0 Rating
September 7th, 2011
Very Disrespectful!!!!!!!
I needed a new doctor so,I made an appointment with Dr.Lake,the waiting time was fine,the receptionist as well as the nurse and nurse's aid were great.Then i go into the exam room,Dr.Lake comes in maybe 4 minutes later.Now,I'm a 40 year old man with a very serious poor past health history.I have been shot in the back of the head,hit head-on by a drunk driver and had every bone in my face completely shattered,i have Arthritis in both knee's and hands,deaf in one ear and nearly blind without my glasses.I have been thru more but,i'm sure you get the idea.Anyway,I suffer from moderate to severe headaches from being shot everyday and alot of moderate body aches daily as well.As soon as Dr.Lake came into the room her first 8 word's were,"So,How long you been a drug addict?I looked at my wife and she looked at me and i just completely went speeechless.I have been taking the same medication's for almost 4 years.never once have i over used any of them or tried to get my prescriptions filled early(majority of the time i would get them filled late)and was not asking for anything except the same medication that i have been on the whole time.It worked perfect for me,I was able to get up and out to do more with my family instead of hiding in a dark room because my head was hurting so bad.Dr.Lake was very disrespectful to me as well as my wife and 5 year old son.I never in my life met a person who was so rude and un-proffessional towards a person.Instead of telling people Dr.Lake,you need to learn to listen to the facts and do the follow up before you treat or diagnose anything or anybody.And the fact that you wrote"Drug Addiction"on the bottom of my bill/code paper,After knowing me for the 5 minutes that we,well you talked is totally uncalled for,I will take a drug screen anytime,I am not a "Drug Addict",I am a 40 year old man who has been thru on heck of a life and still stands strong!!!!!,Sorry if anybody feels this is wrong but,I had to be honest.Thank You!
2.0 Rating
June 3rd, 2016
1.0 Rating
November 6th, 2014