Rate Now
Share Your Experience
Have you seen Dr. Lee Grotte?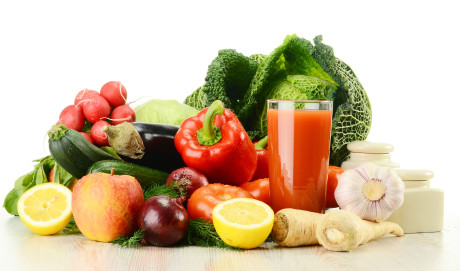 Type 2 Diabetes
Type 2 diabetes is a chronic disease in which your body is unable to maintain a normal blood sugar (glucose) level.
Quality Rating
Highly Satisfied
13 Ratings with 7 Comments
2.3 Rating
December 13th, 2011
just another patient
I saw Dr Grotte for my upper and lower back pain. After a consultation I had one accupuncture treatment. My pain in my problem areas got worse for about a week, then went back to normal state. I also had a scary side effect right after the treatment - worsened and blurry vision in my right eye. My eye felt very tired and didn't see well. It took about a week for this to go away, not completely though. I might still have to go see an eye doctor. Dr Grotte did not have any plausible explanation for this, he did take his time to talk to me though.
5.0 Rating
August 16th, 2009
Dr. Grotte has treated me for the past 22 years for a variety of chronic and acute medical conditions and associated pain. He was especially helpful in managing the very toxic side effects of my cancer treatment. He is an excellent diagnostician with considerable expertise and skill in managing symptoms.He takes a holistic approach and understands disease in the total context of the patient's life and physical body.He also gives considerable instruction onprevention and maintaing wellness. He is dedicated to the practice of medicine and goes well beyond what one might reasonably expect of a competent, good physician. His assistant, Amy Schurtz, is also very involved in the supporting and the giving of excellent care and concern to all patients. I have recommended Acupuncture Associates to many friends over the years who have been pleased with the care they have received.
5.0 Rating
August 5th, 2009
Excellent Doctor
I have referred Dr. Grotte to my family and friends. He takes time with me, and has helped me with of my health issues. He cares about his patients. He never keeps me waiting. He is always on time. He listens to all my questions. He has offers very good advice. I do not have any complaints about him.
5.0 Rating
July 28th, 2009
Individualized approach to healthcare
I have been a patient of Dr. Grotte for close to a decade and have enormous respect and gratitude for his approach to the treatment of chronic illness. He has provided guidance that has helped me make more informed decisions and treatment that is effective in helping to reduce pain and improve my overall quality of life. Amy Shurtz is an amazing resource, incredibly kind and extraordinarily efficient.
5.0 Rating
July 27th, 2009
Dr. Grotte - Miracle Worker
Like most people, I was incredibly skeptical about accupuncture and it's ability to have any helpful results. I could not have been more wrong. I have been going to Accupuncture Associates for a month now and the results have been truly incredible. I have a myriad of issues that I needed help with, and there has been an immediate positive effect on every single one. For example, I have several issues surrounding past injuries. I have had issues with my shoulders for @ 15 years, where I could not lift my arms above my head without a good deal of pain. After ONE VISIT Dr. Grotte main the pain COMPLETELY disappear. I also have an issue with pain in my calf due to a stress fracture that I had this year. As a triathlete, I do quite a bit of running and biking, and my calf was preventing me for doing either. Dr. Grotte has completely removed the pain/cramping in my calf, andf I am back training. He has helped me in many other ways, that are too many to mention. Bottom line...I would (and have) recommended Dr. Grotte to anyone who wishes to improve their health.
5.0 Rating
July 26th, 2009
5.0 Rating
July 17th, 2009
Highly recommend Dr. Grotte!
As patients of Dr. Grottes for 15 years, we highly recommend his expertise and commitment to healing. Amy, a skilled and knowledgeable healthcare professional, is the balance in the proficient and tranquil practice. Due to well-organized scheduling there is no waiting period before appointment.
5.0 Rating
April 20th, 2017