Rate Now
Share Your Experience
Have you seen Dr. Lee Nayles?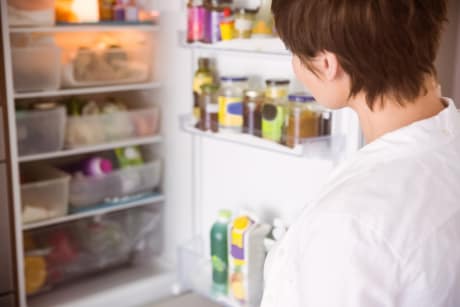 Binge Eating Disorder
Get the facts about binge eating disorder, including symptoms, causes and related conditions.
13 Ratings with 10 Comments
1.0 Rating
March 21st, 2016
the suck
1.0 Rating
December 11th, 2015
The worst clinic I have ever experienced the staff is so rude i got here at 9:00am it is 1:30 i have not seen anyone yet. This is Friday a walk in day you can hear the staff in the back playing and laughing and can smell their food but we haven't eaten anything and if you leave you lose your spot so you may not be seen at all this is why I don't like supporting the black business. They dont appreciate anything they feel they doing you s favor by seeing you never mind the fact we are paying for these services
5.0 Rating
June 19th, 2015
Best Doctor Designed with you in mind.. Always....Caring
1.0 Rating
May 21st, 2012
AWFUL!!!!!!!!
This is one of the sorriest Doctors I've ever experienced! Dr. Nayles is never in to see patients. I always see an APN whom seems to be over worked. The staff is very unprofessional and under trained for a medical facility. Doctor does not diagnose properly. He did not consult with me on my MRI results. He seems more concerned about money coming in than the well-being of his patients. He makes patients wait for hours upon hours before seeing them. I sat in waiting area for 5 hours before I was called back. I have changed doctors because of this poorly operated facility and staff. I DO NOT RECOMMEND THIS DOCTOR!!!!!
2.3 Rating
January 17th, 2012
The professionalism of the staff leaves MUCH to be desired. I am a tricare patient, so I have to rely on the office staff to submit referrals for specialty care on my behalf. They are very slow in the process, and never seem to know quite what they are doing. Rachel, however, has been the easiest to work with. The office wait time is also ridiculous. My last visit was a 3 hour wait, and no apologies or explanation was given as to why they were so far behind. There is no adequate reading material and their TV in the waiting room was not even turned on.
3.7 Rating
December 8th, 2010
Mrs. Johnson
5.0 Rating
December 6th, 2010
Excellent!
There's not many doctors who make you feel like they are engaging when speaking to you let alone take a personal interest as Dr. Nayles does. He is attentive and that means a lot when one is explaining the difficult task of "what's the problem". I love that I have a doctor who knows my individual history and speaks to me as an individual. Doctor Nayles diagnosed, referred and single handedly expressed how serious a condition I had was. I say was because I had surgery and was non cancerous due to the urgency in which Dr. Nayles spoke to me. He informed me of the consequences of not "taking care of this now". I thank him! I'm very grateful and blessed with him as a physician. We choose our doctors on an individual basis. Rarely do we find doctors that treat patients that way. God Bless you Dr. Nayles.
5.0 Rating
October 26th, 2009
I was a walk in
1.0 Rating
June 4th, 2009
When can you even see him?
Unfortunately I have had no good experiences with Dr. Nayles. The first time I came to his clinic as a patient, I thought I was going to see him but I was handed off to his nurse practitioner first. I was ok with this, but it would have been nice to have been told that I wasn't actually going to see the doctor himself. His phone book ad states that he takes walk-ins and will make same-day appointments, but I have tried these methods twice and have not been successful. The first time I had an urgent situation arise and Dr. Nayles wasn't in the office at all. The second time was just yesterday, and when I went to his office, he wasn't there. This was at 2:00 in the afternoon. His nurse wasn't available either. I don't see at all how Dr. Nayles can be available for his patients when he isn't even in the office. His phone book ad is misleading. His office is nicely decorated but that doesn't make for a good doctor/patient relationship. I am going to seek a new PCP. I cannot recommend Dr. Nayles if you take your health seriously.
5.0 Rating
March 9th, 2009
3.0 Rating
August 14th, 2015