Rate Now
Share Your Experience
Have you seen Dr. Lee Pollack?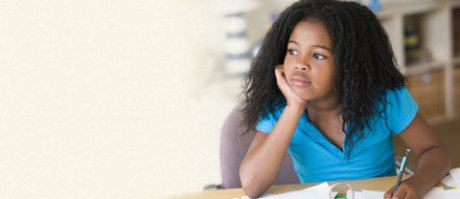 ADHD
Attention Deficit Hyperactivity Disorder (ADHD), including the different types and who gets them.
118 Ratings with 42 Comments
5.0 Rating
February 16th, 2017
Worth the wait!
After seeing three other neurologist, Dr. Pollack was the only one that figured out what was wrong. I have been seeing him for many of years and because of him my quality of life has improved. The reason the wait time is so long is because he cares about his patients and takes his time with each. I would rather wait then be rushed like most doctors do. He knows what he is doing. He cares and prefers quality care and not quantity!!!
3.0 Rating
February 7th, 2017
Great Dr. horrible front office
5.0 Rating
October 24th, 2016
I've seen him for almost a year and he takes his time with you and doesn't rush you. If your insurance doesn't cover a certain medication he will find an alternative. Christine is also great and willing to help you and his staff is friendly and helpful
3.0 Rating
October 18th, 2016
Wait time is usually very long. The doctor spends a lot of time with each patient, however the patient scheduling is not taken into consideration. He went to great lengths to find my problem. Office staff is nice and helpful. Wait time is the only questionable thing. He is not warm and fuzzy but thoughtful.
4.0 Rating
June 15th, 2016
Patient for 9 yrs
1.0 Rating
May 29th, 2016
Absolutely Worst Experience!
The things that are most important patient care, customer service, sympathy, and tact are all things LACKING by the individuals in the office especially Lee Pollack himself. Reading older reviews, it seems as if he has let himself go into complacency and greed. We got there early and had to wait nearly an hour to be seen….a recurring instance from other reviews His staff is rude and unprofessional, we walk in and greet the front desk clerk with a smile and hello….and get a "fill this out" with no eye contact or warmth….but that isn't a huge surprise because it's clear he prefers money in his pocket and will hire whoever will take the pay and throw on some scrubs. Walking into the office of this "private practice" you are immediately met with an inordinate amount of signage, most of it pertaining to making sure you pay or you will NOT be seen. Now this isn't an unheard of idea, especially with private practices, but the signage was obnoxious. Moreover, this place was dirty/dusty and sloppily put together (which is the complete opposite you see in normal private practices that require $$$$). The furniture in the waiting room and patient rooms were mismatched, old, and dirty, the walls were filthy, the floors needed to be swept AND mopped…the whole experience left you feeling uncomfortable. Turns out we were waiting for results that had been sitting in his office for several weeks. Now I understand that you wait for an appointment, but when the results are potentially positive for a neurological disorder, you communicate sooner. When I asked about the time delay, he blamed the labs for not sending results in a timely fashion, but he did not comment on when our results came in. The onus was on him to call us and say "hey I can't see you in a decent time, but I suggest you try to go in and see someone else….or let me squeeze you in at the end of my day so you have all the information you need." He did not give us the respect or consideration. That shows that he is lazy/ doesn't care about his patients by the fact he let these results sit for so long. He just cares about his bottom dollar. At the consult, he haphazardly explained lab results to us and when I asked more poignant questions about follow-up tests, his experiences with the results, and other things, he began stammering over his words, sweating, and once he realized that he was talking to someone that knew about the subject (and that he was not appropriately answering the questions) began to exclaim he was uncomfortable with my presence there and tried to withdraw from the consult. This was not my consult or HIS consult….he made the time about him (forgetting he took an oath to help people, even if he was uncomfortable with my questions and concern). When a clinician answers a question without thinking or consulting with his constituents (or telling you he will) is a bad sign that they are narcissistic and believe they can tell you whatever they want…… He suggested we do some research and decide which treatment to start……WHOA WHOA WHOA…..that is something YOU are supposed to do?!?! He had no treatment plan in place. He spoke about medicines off the top of his head, mis-pronounced some of them, and mis-represented what some of them do; clearly another indication of his lack of preparedness and consideration! Beware of this guy.
5.0 Rating
May 27th, 2016
Dr House?
4.0 Rating
December 4th, 2015
Worth the wait
1.0 Rating
November 5th, 2015
5.0 Rating
November 2nd, 2015
Best in town
He is one of the best doctors ever, that I have ever had the privilege of knowing. His bedside manner is great and he is very though in testing and will take the time it takes to make sure he is on the same page as you are and he will also make sure you understand what he it talking about, so that you understand it. I would not have it any other way!! All I can say is he is one of the best I have ever have worked with.
5.0 Rating
September 25th, 2015
Experience ,
3.0 Rating
July 27th, 2015
I was a patient of Dr. Pollack's for 6 years and loved him at the time. I did have long waits but I didn't mind he always treated me like I was the only patient. I was hospitized over 5 times in the time I was his patient to abort migraines and by the time I sought help from another Dr. I was hooked on klonopin and ambium. I really think he was trying to help but wasn't sure when to send me to another Dr. I finally went to The Headache clinic in The Medical Center and now have some control over my migraines with the help of a medication by the name of Topomax. I really liked him but I think her over-prescribed medication to me. His staff always worked with me to get in when I needed to see him so I have no complaints about them.