Rate Now
Share Your Experience
Have you seen Dr. Lee Richstone?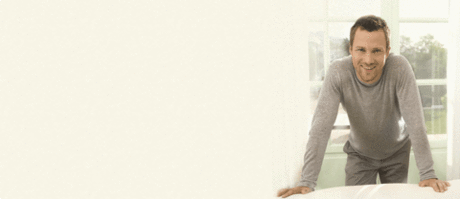 Erectile Dysfunction
Get the facts about erectile dysfunction (ED), including the conditions and medications that can cause it.
45 Ratings with 8 Comments
5.0 Rating
May 2nd, 2017
He saved my life!
1.0 Rating
September 4th, 2015
Dr. Lee Richstone: Unprofessional and abusive
Dr. Lee Richstone was the back-up urologist to whom my primary care doctor referred me. I'm sorry I didn't immediately discard the referral. There's not one nice thing to say about this guy. First, he tries to funnel patients off to a physician's assistant. Then, he comes in the room in a tirade if you insist on being seen by the specialist himself. In trying to explain my past history, he continued to interrupt and talk over me, basically trying to rush through without letting me properly explain my conditions. HIs prostate exam didn't last but a second or two, with his technician knocking on and about to open the door while his finger was in my rectum - so there's zero respect for privacy. The door was actually opened while my pants were down in full view of anyone passing by. Totally unrelated to anything urological, Dr. Richstone proceeded to use excessive force in unexpectedly pressing down on my chest right over my heart, and also in my neck and glands - without first telling me he intended to that, or asking if I wanted to have such an exam. He's claim, after I objected to his pressing over my heart without notice or permission, was that he was checking me for breast cancer. But that's absurd. Nothing in my record suggested I might have such a condition, nor was I referred to him for anything other than urological issues. Moreover, I had just been seen by a primary care doctor for a physical only weeks ago. Richstone also exhibited a virulent temper, and appears to want to take advantage of patients by applying excessive force for no medical reason---which is the sign of an abuser, someone who wants to see if they can get away with inflicting pain on another person in a helpless position (naked, laying down, and in the mode of presuming a professional examination will be performed). I blame myself for not walking out of there when the warning sign began at the outset....no greeting, handshake, just a belligerent "Why are you here?" The lesson should be clear: if a doctor is arrogant, abusive, or in any manner unprofessional when an appointment begins, WALK AWAY---for your health and safety. Irrespective of Lee Richstone's medical degree, or the marketing LIJ does for this guy, he's dangerous---and abusive. Not someone to whom you'd want to entrust such an intimate area of your health.
5.0 Rating
January 17th, 2014
Wonderful urologist
Dr. Richstone helped my father with prostate surgery. He was honest, upbeat, and explained all of our options. He had us start off with his partner and then came in afterwards and spent quite a bit of time answering all of our questions. He even called us from home on his cellphone to answer a question. We never had to wait long and at one point he even came out to greet my father with a hug rather than have a nurse come out. The surgery went well and my father is very happy and living life to his fullest. I would recommend Dr. Lee Richstone every time! He is a truly caring person and a great urologist.
5.0 Rating
January 2nd, 2014
Smith Institute
1.0 Rating
January 16th, 2012
Beware
You are just a # to him.... After donating a kidney, he could care less about you as a patient, he did the surgery and he does not care after that.... You don't really have choices about who you can see.. He dosent even have you lay down( or sit ) on his exam table, he just tells you to drop your pants to feel your abdominal, as he sits on his stool......great choice to donate, but very poor after care. UGH !! Disgusting......
1.0 Rating
February 9th, 2011
When I made the appointment the girl told me to come in tomorrow at 2:30pm,which was a Saturday, they called me at 2pm Friday and asked me if I could make it sooner because Dr Richstone has a meeting and is leaving the office, I said my appointment is tomorrow than they had the nerve to say it was my misunderstanding, anyway he never had a meeting because when I got there at 3:30 pm he was still there..After my visit I called Dr Richstone on a Monday at 8:30am his nurse said she would page him and email him and he would be calling me back within a couple of hours, he called me back 33 hours later, thats pretty sad that his own office can't get in touch with him or he does not check in with his office...His entire office staff and himself leave much to be desired
4.0 Rating
July 6th, 2017
4.0 Rating
July 6th, 2017
4.0 Rating
July 6th, 2017
4.0 Rating
June 23rd, 2017