Rate Now
Share Your Experience
Have you seen Dr. Lee Turner?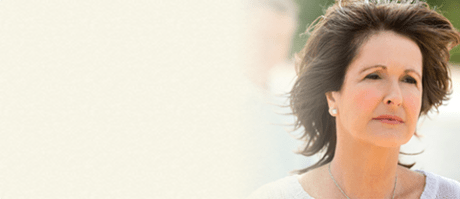 Metastatic Melanoma
The facts about metastatic melanoma, a serious skin cancer, including signs, symptoms & what happens to the body in each stage of cancer.
24 Ratings with 13 Comments
5.0 Rating
February 11th, 2016
Wonderful Doctor!!!!
1.0 Rating
February 23rd, 2015
Totally incompetent
Hot shot who thinks he can do no wrong. He botched a simple surgery on my mom, and didn't know he did. Another found it. This had devastating consequences for her and all of us. I can't believe Wesley Hospital keeps him on staff. He should stick to chasing nurses and leave the surgery to qualified Dr's. Run from him if he is on call or you are referred to him - you have choices.
1.0 Rating
December 17th, 2014
Never again!
I could write a book on why I will never use him again. Because of him I had a near death experience, of which two other doctors had to repair. I was told I had cancer, and needed emergency surgery. Turns out I didn't have cancer, and he never did a biopsy, but that did not stop him from doing the surgery, there is so much more to this story but there isn't enough space. It's three years since the surgery I go for a consult with a new serge on tomorrow to look at what has to be done to repair the damage done. Never again! Would I recommend him.
5.0 Rating
October 4th, 2013
2 weeks ago I was referred to Dr. Turner by a friend who had nothing but great things to say about him. After seeing my GP (who is part of Forrest General) I requested that he refer me out to Dr. Turner to remove my gallbladder. I could not be more happy with that desicion. He was very informative and was very patient with me as I asked a million questions. On the day of surgery he made sure to ask once again if I had any questions and reassured me that he and Greg would take good care of me. I could not be any more satisfied with Dr. Turner, his staff and all of the staff on the 2nd floor! I had a great experience and would definitely see him again if I needed!
5.0 Rating
November 15th, 2012
5.0 Rating
November 15th, 2012
1.0 Rating
April 22nd, 2012
Should not be allowed to operate on a dog
Patients beware-this could happen to you!!! Because of his "know-it-all" and cocky attitude, he neglected to do something as simple as a biopsy that would have prevented major surgery on my Mom which led to her untimely death.(I have my Mom's medical records to back up my statements) As he had told me a couple of months earlier, "performing surgeries were going to put his kids through college." This one botched-up job made him a bundle. Dr. Turner should have lost his medical license. He clearly has the wrong idea of what being a physician is supposed to be about. Please take head. This man is dangerous!
1.0 Rating
March 14th, 2012
Refered to Dr. Turner after finding enlarged nodes in breast.Was sent there to have biopsy.This Dr. would not biopsy and said basicly your to young to have cancer (36),said it fibrosystic breast,live with the pain. Ultrasound did not show cyst,it showed lymp nodes. Today will be seeing someone else,but not at that center.That was a waste of my time and nerves. When I asked why was having pain in underarms his response was,"I don't know". He was right he don't know anything.
5.0 Rating
June 1st, 2011
5.0 Rating
January 5th, 2011
He is AWESOME!!!!!!!
Dr. Lee Turner is an AWESOME surgeon. He spends so much time with his patients. He explains everything so clearly and answers all of your questions. He is very caring and seems to be a very dedicated surgeon. I am not sure why anyone would get on a sight like this and comment things such as what takes place in his personal life. here say is just here say. Lots of rumors get started in hospital settings and most of it is just as it is called>>> RUMORS. From what I gather and have experienced with Dr. Turner is that he is a TOP of the line surgeon and treats all patients like family.
5.0 Rating
June 25th, 2010
great care
5.0 Rating
June 18th, 2010
VICKIE CRAFT BEZERQUEEN@HOTMAIL.COM