Rate Now
Share Your Experience
Have you seen Dr. Leigh Ende?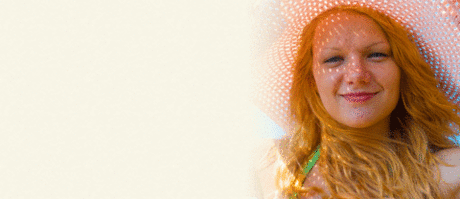 Skin Cancer
Get the facts about skin cancer, including the different types and symptoms.
Quality Rating
Highly Satisfied
30 Ratings with 10 Comments
1.0 Rating
October 21st, 2016
Not for kids
Dr Ende is not a suit ale doctor for children. Her "bed side manner" is more than lacking. She was extremely rude and had no compassion towards my daughter who was very nervous and by the time we left extremely frightened by this doctor. In addition her practice is quite antiquated which I realized upon seeing another orthopaedic hand specialist the next day. As an adult I would never go to Dr Ende however I am primarily writing this review in respect of a child. Note that her nurse (assistant) was very kind.
5.0 Rating
November 21st, 2015
I recently had a carpal tunnel release. Nobody likes surgery but it couldn't have gone any easier. Dr. Ende and her staff went out of their way to be helpful. I expected to pay for a specialist with her expertise but have good insurance so it was well covered. And even if it wasn't I wouldn't be complaining to the office staff who don't do the billing. I would talk to the billing company. Thank you Dr. Ende!!
1.0 Rating
October 25th, 2015
Not recommended; both Ende's office staff and Advocare were diffident and incompentent
When I was grossly over-billed for an initial visit, my insurance company would pay only half, and billed me for the balance. Polite attempts to obtain an explanation of the bill were stonewalled by both Ende's office and Advocare; each insisted that the other was responsible. With no help from Ende's staff, I learned the identity of Advocare's Compliance Officer, who admitted that I had been over-billed by 100% and removed the "erroneous" charge. I subsequently spoke to Dr. Ende herself, hoping for an apology for her staff's behavior. It was not forthcoming. Dr. Ende prescribed a very costly appliance, explaining that my insurance company would need to approve the purchase. The providing pharmacy confirmed that the insurance company needed a confirmation from the doctor. I call Ende's office several times over the ensuing weeks to find out if they had succeeded in obtaining the approval. I was told that several attempts had been made, but the wait time was too long. I called the insurance company myself, got through immediately, and was advised that they had receive no calls from Ende's office.
5.0 Rating
September 3rd, 2013
Great surgeon
5.0 Rating
February 27th, 2013
5.0 Rating
July 14th, 2012
Nice to find a competent dr that really cares. She doesn't take things for granted and she listens to the patient. I had a great experience considering my problem.
5.0 Rating
April 29th, 2011
Dr. Ende is a first class surgeon and person!!
5.0 Rating
March 25th, 2011
Very attentive
I broke my hand on a sunday and Dr. Ende saw me the next day on monday. She wanted to put a pin in my hand to make sure it healed correctly and set me up to do it at the surgery center the very next day! Never had I felt so taken care of! I broke my wrist a few years back and went to another hand surgeon and it still hurts and doesn't feel the way it used to. Thank you Dr. Ende!
5.0 Rating
January 21st, 2010
Would not have any one else touch me
5.0 Rating
August 5th, 2008
Fantastic experience
Dr. Ende is the best! She was very sympathetic to my needs and quickly diagnosed my injury. She made me feel very comfortable and she instills a lot of confidence in her care. I waited on one occasion for more than I had hoped in her waiting room, but the other visits were prompt, so I couldnt give her a 5 in that area, but every other facet of my experience was impressive, including the Occupational therapist she uses.
5.0 Rating
March 23rd, 2017
1.0 Rating
January 2nd, 2017