Rate Now
Share Your Experience
Have you seen Dr. Leila Zackrison?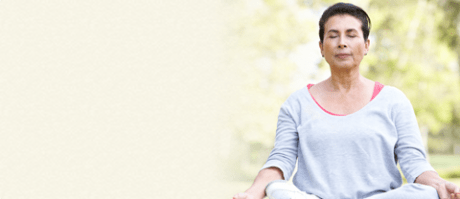 COPD
Get the facts about chronic obstructive pulmonary disease (COPD), including symptoms and complications.
64 Ratings with 28 Comments
5.0 Rating
September 22nd, 2017
Excellent Physician!
Dr. Zackrison has been treating me since 2005, when I was referred to her for Fibromyalgia. She recognized symptoms of a chronic Lyme Disease condition that had begun in 1981. She treats the whole body not just symptoms. Her recommended lengthy protocol that employed cutting-edge holistic care was successful for me. I now live in NC & maintain 6-month check-ups with her. My experience is that Dr. Zackrison & her nurse practitioners are very caring & dedicated to the total wellness of each patient.
5.0 Rating
September 6th, 2017
She is the best rheumatologist I visit
5.0 Rating
July 14th, 2017
She is a caring, lifesaver
I became an invalid from an unknown disease in 2000. Doctors could not find the cause. By the grace of God I diagnosed myself and began traveling 14 hours from home to see Dr. Joseph Burrascano, widely recognized as the world's foremost Lyme specialist. He confirmed that I had Lyme, though I did not test positive until 18 months of treatment. Over the many years I saw him I gradually improved, but had reached a plateau and was still in great pain. When he closed his practice I was terrified of reverting to my previous condition (which was worse than death). He sent me to Dr. Leilia Zackrison. Her methods were very different than Dr. Burrascano's and I was very skeptical, but in a short while I could see she had an insight into human health far beyond any doctor I had ever met. She not only kept me from reverting to my former condition, she brought me far beyond the plateau at which I had stalled. Her tender care gave me back my life; gave me back to my family. Not only has her healing heart and hand relieved my suffering, she has cured my son of problems that other doctors could not. I have raved so about her skills that family and friends have claimed her as their own and been cured of both minor and serious illnesses that other doctors had been unable to cure. I have seen her work early, late and through lunch to accommodate her patients, and yet remain always cheerful, no matter the strain, always patient, tender and kind. Dr. Zackrison could easily have more free time, more money and fewer headaches by simply allowing her to be pushed into the patient mill mentality possessed by the average doctor, but then she could not give life, hope, and health back to those who desperately need it.
4.0 Rating
June 29th, 2016
5.0 Rating
June 7th, 2016
Communication excellence.
Dr. Z is thorough in looking for the root cause -- not the "here is a pill so you will feel ok." She has an excellent communication system to enhance communication between the doctor and patient. When you arrive one fill out a detailed sheet of situations to help her zero in on the analysis. But the best thing is at the top of the sheet an area for 3 questions you might want to ask her. This way one doesn't forget during the appointment. She also gives you a copy of her notes during the discussion Thus, if you forget something, which is often the situation, you, too, can review what she was writing down. Excellent communication.
5.0 Rating
April 18th, 2016
4.0 Rating
March 29th, 2016
She's very knowledgeable and really cares for her patients as a patient I need to be an avocate for my own health thanks to Dr Zackrison I can
3.0 Rating
December 26th, 2015
1.0 Rating
April 8th, 2015
STEER CLEAR, QUACK DOCTOR WILL ONLY RELIEVE YOU OF YOUR $
The evil woman sells snake oil to gravely sick people, taking complete advantage of their desperation. Homeopathy has been scientifically proven hundreds, if not thousands of times to be utter nonsense. It has been proven time and agaim that homeopathy is no more effective than a placebo, which is no surprise given that it's literally 100% water that this woman is selling you for $60 or $80. It's 2015; any doctor who practices homeopathy ought to have their license revoked! Do not waste your time and money with this woman. She will milk you for every penny she can. It is in her best interest that her patients stay sick, she extends her patients treatment so she can keep stealing their money with worthless IV sessions and a plethora of overpriced pseudomedicine. She tricks patients into staying at her practice even though they dont get better, baiting them with the notion that she's buiding up to an aggressive treatment and that the time where they start to see real improvement is just around the corner. It's painful to see her patients who have not gotten better after YEARS under her care and tens of thousands of dollars down the drain. If you want to get better, without counting on your susceptibility to the placebo effect, don't go to this doctor. Period.
5.0 Rating
November 5th, 2014
I am still undergoing treatment but I feel it necessary to say that Dr. Zackrison is amazing. She has given me my life back. I went in barely able to function and three months later I can think, move, and live life without major pain. Her practice is a combination of holistic and traditional medicine. They found some major things that could have been found by my other doctors had they bothered to order blood tests to check (like my B-12 being the lowest they had ever seen and the fact that I have a double MTHFR gene which causes methylation problems). To those who comment that she pushes her own vitamins I would like to say that I have been able to buy the majority of my supplements she has recommended through Amazon.com or Whole Foods with their full blessing. The only ones I buy from their supplement shop are ones that I can buy cheaper through them than what Amazon sells them for. Her prices are also lower than any other doctors in-office vitamin facility that I have checked. I wish we had someone as thorough and dedicated closer to where we live. I travel 4 hours each way to see her and it's worth it!
5.0 Rating
February 26th, 2014
My Dr Detective
I am a firm supporter of Dr Z.! I was diagnosed b7 another MD with "Fibromyalgia" and told "here is something for pain and to sleep-see you in 3 months"! I has pain in every joint, no memory, could barely walk up steps, went to bed exhausted and woke up the same way. A friend told me I sounded just like her and urged me to get in to see Dr Z. Finally appointment opened up. I was never so thourougly tested. For 2-3 years I was under her care and today I am NOT the person I was when I went to see her. She gave me my life back. MD's don't like her because their patients go to her. She searches until she finds out what is wrong! She thinks outside the BOX! I called her a Dr Detective! PLUS she herself went thru the same processes when she was diagnosed with "Fibromyalgia" . I was told in the beginning of treatment, I would feel like a Mac truck hit me not once but twice but then would be brought back up. That did happen! Thank you Dr Z! It has been 8 years since my treatment stopped and I am living my life again! I cannot tell you about the staff or wait time since it has been so long since I have been there.
3.7 Rating
August 1st, 2013
She saved my life. I suffered with Lyme disease for 8 years before being diagnosed. After a very long and complicated journey to try to get well Dr Zackrison diagnosed me with Lyme and after 2years of treatment I was well. I have gotten my life back and have litterally run marathons since being cured! Well worth the 4.5 hour drive to see her each visit.
Nearby Doctors

Dr. Leila Zackrison is similar to the following 3 Doctors near Fairfax, VA.