Rate Now
Share Your Experience
Have you seen Dr. Leka Gajula?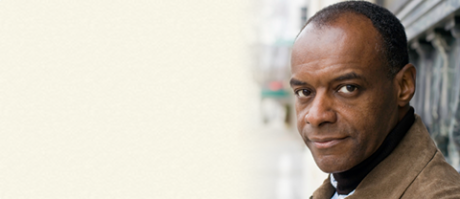 Colonoscopy
Get the facts about colonoscopy, including how and why it's done and doctors who perform the procedure.
69 Ratings with 38 Comments
5.0 Rating
March 28th, 2017
Dedicated and honest doctor
I am incredibly indebted to this doctor. Within 24 hours after I was diagnosed with a serious medical condition, she coordinated my future treatment with two surgeons and an oncologist. She epitomizes professionalism, compassion, competence and great bedside manners If it was not for her I probably would have been dead by now.
5.0 Rating
March 6th, 2017
Dr Gajula is a very honest person and truly professional
Honestly I should not be paying any attention to the one sided things that are said here by misinformed people. The purpose of visiting GI doctor is to get procedures done. That IS how they get to the root of the problem. She is the best at that. Otherwise I go to my primary doc. Complaining about all she wants to do is procedure is like saying all that the plumber wants to do is fix pipes. Must be a Gen X thing. I have been a patient since 2013 and I will wait if I have to.
1.0 Rating
February 4th, 2017
Worst Doctor Ever
You can not see the Doctor on your first appointment only the PA who does not take the time to listen to your health issues. Doctor comes in only to let you know who she is and that you are scheduled for procedures. Extremely disappointed, all, the doctor, PA, and office staff only care about making money not about patients. Not going back ever!!! I came out of there crying for not having the attention I needed after waiting for more than 1.5 hours just to be seen for 5 minutes and not having any conclusions on my GI problems!!!! I really need to see a good GI!! I can not believe what this world is coming up to!!
5.0 Rating
January 8th, 2017
Love the doctor
1.0 Rating
January 6th, 2017
Terrible! Find another doc!
Unbelievably long wait times, total lack of respect for my time. She is clearly interested in performing as many procedures as she can in a day and not about the patients, their well-being, or their families. Talked to me for about 3 minutes after my procedure, then didn't even see me for my follow-up. Saw the PA. And after 4 medications, the problem is still not fixed. Switching doctors immediately!
5.0 Rating
October 22nd, 2016
Great Doctor
1.0 Rating
September 24th, 2016
Horrible experience
The doctor has no knowledge, is dumb and rude and after money. She had no knowledge about second line antibiotic treatment and said it will take her days to read about it. What??? You should have a computer in your office on which you can read the dosage and medications. The nures perform the test wrong and say they are taught by the doctor to do it that way. Then the nurse told me to go back home as test was completed. While the doctor said the test was not completed. So don't know if nurse was lying or the doctor. Please don't waste time seeing her.
3.0 Rating
June 1st, 2016
1.0 Rating
May 16th, 2016
Former Employee Office Went Against ALL morals
This review is to warn patients. I worked for less than one week and had to quit due to the unprofessional office. I have never seen someone so nasty and rude to patients. The curse words said about patients, the alert notes posted in your records stated your a difficult "cursing" patient. They lie about the doctor not being available, they postpone things on purpose because they don't personally like certain patients. I would not wish for anyone to EVER work here, LET ALONE be treated and have to deal with this office. I could not morally allow myself to sit back and witness this all as a new-hire. I was so surprised to see them acting in this manor in front of a new employee, so it proves to me they could careless what they do to their patients.
1.0 Rating
February 23rd, 2016
Very Unsatisfied patient still in a lot of pain
I was referred to Dr.Gajula by my OBGYN whom I have been a patient of for 14years and she is an excellent doctor with great customer service. I am very apprehensive of trying new doctors and now I see why. I called made an appt with Dr. Gajula told them I was in a lot of pain and couldnt hold any food down. It took them a week to give me the appt. I got to the office my appt was at 10:45am I didn't actually see the doctor until 12pm. She came in asked me about 12 questions and said she could not do anything until she got my test results from a different doctor and sent me to have an ultrasound done. I went to another facility that same day and complete the ultrasound. The tech said that the radiologist would read the chart the same day and with in 24 to 48 hrs I should be getting a call from doctor. My chief compliant is severe stomach pain and constant nausea. I have called this office 3 times asking for my results I'm constantly getting the run around. The front staffs generic answer is "ok I have your Information and I will relay the information to the doctor and someone will call you back. Not one person has called me back to give any type of results, suggestions on what I should do to stop feeling so bad nothing at all. They won't return my call. This is my first encounter with her and her staff and with all the pain I am currently in I think is the worst customer service someone could experience in my situation. There has been another week from my original appt and nobody from that office has yet to call me and say anything. I'm a very very dissatisfied customer. I would like go up the chain of command to possibly get some response because I don't want to start this process over with another doctor. I NEED RELIEF BAD and I need it now. I'm in pain with great insurance and still can't get help or even a respectful response. If you have another option for a doctor I do not recommend you go to her at all...
1.0 Rating
August 19th, 2015
Very Poor office management