Rate Now
Share Your Experience
Have you seen Dr. Lenna Gorman?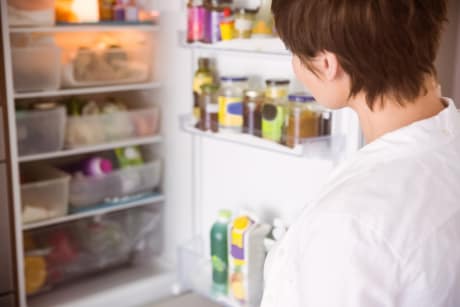 Binge Eating Disorder
Get the facts about binge eating disorder, including symptoms, causes and related conditions.
22 Ratings with 9 Comments
5.0 Rating
October 30th, 2016
Great Dr.
5.0 Rating
January 7th, 2015
5.0 Rating
June 19th, 2013
Great Doctor
I have been seeing Lenna Gorman for 7 Years, Great Doctor, always prompt, accurate in her assessments and Very friendly. I was a little skeptical when she moved to Oxnard but found the same quality service and attentiveness from the staff at Regal. I have recommended friends and family to Dr Gorman and they too have the same opinion.
1.0 Rating
April 5th, 2013
Not Good
Where to begin? Worst experience I've ever had with a Dr. As another reviewer mentioned, she spends all her time with you on her computer. She seemed highly irritated the whole time & was clearly only half-listening to me. She referred me to a specialist and gave me completely wrong information on which office to go to and some other details. Also, she went ahead and made an appointment with the specialist without even asking when I could leave work to go. So, I had to reschedule (which is when I found out she was sending me to the wrong location!). She just struck me as very unprofessional, in bedside manner (she made several snide comments) & appearance. I'll never go back and unfortunately, cannot recommend her.
2.3 Rating
November 1st, 2010
2.3 Rating
March 15th, 2010
I would not recommend Dr. Gorman. I visited her for the first time because I had been experiencing back pain. Her office does electronic charting, and therefore she spent the full five minutes of my appointment looking at a computer, clicking buttons. Because she didn't take the time to interview me further about my symptoms, she ordered a full spectrum of imaging tests, some of which I felt may not have been necessary. After I went to an outside imaging center to take the tests, I waited for three weeks without a call back. I finally made a follow-up appointment with her, and when she came into the room she didn't even remember who I was, what tests she had ordered or what my visit was for. I decided to stop seeing her and instead saw a specialist. The electronic records her office uses is not a good system. Instead of looking at the patient and jotting down notes, she talks to you while clicking around on her computer.
3.7 Rating
February 4th, 2010
Caring doctor
I starting seeing Dr. Gorman about a year ago. I had a pap and check up and was pleasantly suprised by how professional and nice she was. She had a great bed side manner and made the pap a less painful experiance than usual. She seemed knowledgable in her practice and referred me to a speacialist for fertility problems. I was a little disappointed she had me do an expensive ultra sound when I just had to repeat one with the OBGYN she referred me to. The ultra sound had to be done at the hospital so it was very expensive. The obgyn did it in her office and it was much easier and much less. One of her front office receptionist's is rude and not someone who should be assiting with patients. The rest of the staff however if very kind and helpful. Dr. Gorman is great about faxing in my prescription to the pharmacy when ever I need them and very quick as well. I would recommend.
5.0 Rating
April 16th, 2009
Dr Gorman Review
Dr. Gorman is a very good family practice doctor. If she doesn't know something, she won't hesitate to refer you to a specialist. I have been with her for 2 years now and she is the best. Great beside manner. Funny jokes makes you feel like your problem is not all that bad. Plus she is beautiful. I went in for a prostate check and I told her I was uncomfortable with having her check the normal method. I just couldn't imagine a beautiful lady sticking her finger in my butt. She said, "No problem," it makes her uncomfortable too, so she ordered a blood test instead. Whew, what a relief.
1.0 Rating
January 9th, 2009
Mediocre at best
I went to Dr. Gorman while experiencing unusual symptoms, including hair loss, fatigue, irritability, hypnogogic hallucinations, insomnia, eczema, and many more. She was very friendly but I noted that she left the room several times to "consult with the other physician" or spending time looking up symptoms on what appeared to be a system similar to webmd.com. She didn't even bother to examine me except for the brief evaluation of my scalp and my hair loss. As I was leaving I joked, "well I hope I'm not crazy." Her response was, verbatim, "Well, it's treatable." She referred me to a psychiatrist and sent me for random tests, which were the wrong tests and very costly at that. The psychiatrist referred me to an endocrinologist after hearing my symptoms, talking with me about my experiences, and then having a good laugh at her referral. Needless to say, I have been recently diagnosed with a goiter in my thyroid and elevated thyroid levels. Doctors should not assume that they are familiar with illnesses that are out of their scope and should refer if they feel clueless about diagnosing.
5.0 Rating
September 23rd, 2015
1.0 Rating
July 15th, 2015