Rate Now
Share Your Experience
Have you seen Dr. Leo Rodriguez?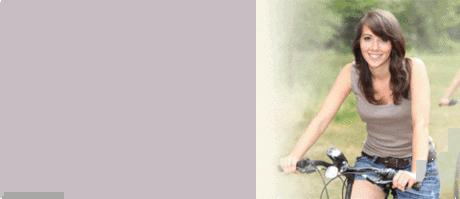 Endometriosis
Get the facts about endometriosis, including symptoms and parts of the body that may be affected.
84 Ratings with 14 Comments
3.0 Rating
July 16th, 2015
for the July 8th comment
Dr.Rodriguez office is the best. No appointment anywhere is less than an hr wait. Maybe you want quick careless care and that's why you are complaining.
1.0 Rating
July 8th, 2015
3.0 Rating
March 28th, 2015
4.0 Rating
March 9th, 2015
5.0 Rating
January 8th, 2015
BEST DOCTOR IN TOWN
TO THE LADY RANTING IT MUST OF BEEN YOU. DR.RODRIGUEZ IS A HANDSOME MAN WHO ANSWERED ALL MY QUESTIONS. HIS NURSE IS VERY NICE AND HELPFUL. NOT ALL HIS STAFF IS AS FRIENDLY AS SHE AND HE IS. THERE ARE ALSO OTHER NURSES THERE WHO ARE NICE. MAYBE ONE BAD APPLE BUT EVERY OFFICE HAS ONE. THIS IS THE BEST PLACE TO GO FOR PREGNANCY AND I AM A PATIENT THERE AND ALWAYS WILL BE. THE LADY WHO SCHEDULES COULD BE NICER BUT THERE ARE FAR WORSE. GOOD JOB TO DR.RODRIGUEZ AND HIS STAFF. MAYBE IT WAS JUST YOU LADY!
1.0 Rating
December 15th, 2014
I don't even know where to begin with how horrible his staff is. I'm having my first child and naturally I'm excited and curious. So I ask questions and expressed my concers. Well the staff could care less. The whole experience is very rude and cold because his staff. The only person I can excise from this is the man who draws your blood. Freddie is sweet and caring I actually look forward seeing him because I know my questions will be answered. As for the Dr he is a bit strange and looks like he's rolled out of bed. He will how ever answer questions but he's very rushed and robotic. He also is rather rough when he exams you. I'm not one to complain or rant but I have not had a good experience and writing this I hope it will help someone in the future avoid a unpleasant experience. It really is his staff not so much him
5.0 Rating
March 25th, 2013
Loved him
5.0 Rating
March 13th, 2013
This doctor took me in when i was already 5 months pregnant with twins.. my first visit was the best Dr. Visit I ever had. I will recomend this Doctor to all my friends. I know me and my twins were in good hands.. and i thank you for that Dr. Rodriguez!!
1.0 Rating
June 13th, 2012
WORST DOCTORS OFFICE I HAVE EVER BEEN TOO!
I was referred to Dr Leo Rodriguez by my OBGYN. The first day I went to his office I was very dissatisfied. I was finding out the sex of my baby and I was very excited. The woman at the front window was horrible. I signed in and waited at the window to ask if she needed anything else from me (it was my first time there.) She rolled her eyes and just told me to sit down. I waited for 45 minutes. A few other people came in and were seen while I was still waiting. Turns out the girl at the front (Jessica) never even put my paperwork in. So once she did that I still had to wait for an hour and a half. I was in the office for a total of 5 hours. I was excited to meet my doctor and he was so rude. I told him I was having a girl and his response was, "thats nice." It was a Monday and I thought maybe they were having a rough start to the week so I decided to go back one more time. My second experience was even worse. That same girl at the front was horrible, again, Mr. Rodriguez had no interest in anything I had to say or any questions I had. I left the office that day and started looking for a new doctor. when I requested for my charts to be sent to the new doctor I found, Jessica refused to send them. I was very upset and had to call the office almost everyday. She told me, "maybe you shouldn't have switched your doctor then." I had to physically go down to the office and speak with a manager to get my charts sent over. It was horrible. The office is trashy looking also.
5.0 Rating
March 15th, 2012
Thanks, Dr. Rodriguez!
I was always provided with amazing care, and Dr. Rodriguez was spot on at estimating the weight of my baby. :) The reviewer who had a problem with his method apparently isn't aware that fetal weight estimation by palpation is MORE accurate than fetal weight estimation by ultrasound measurements, once the baby is over 6 pounds. I had a great experience.
Nearby Doctors

Dr. Leo Rodriguez is similar to the following 3 Doctors near Corpus Christi, TX.