Rate Now
Share Your Experience
Have you seen Dr. Leonard Hochstein?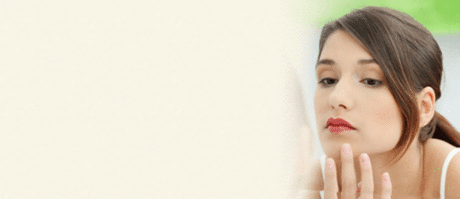 Acne
Get the important facts about acne, including the different types and what causes it.
Quality Rating
Highly Satisfied
279 Ratings with 157 Comments
5.0 Rating
September 21st, 2017
Best in Miami!
5.0 Rating
September 19th, 2017
Great!!!
So far I am almost 6 weeks out from a breast lift and augmentation and loving my results!! Jennifer and Dr. H are great. Although when emailing Jennifer it says she will get back within 24-48 hours it has never taken her the full 48 hours to contact me, she is very prompt with her responses. She always remembers who I am which surprised me because she speaks with so many different people on a day go day basis and has been so helpful! She genuinely seems like a great person, it's not like how some doctor's offices are where it seems like their staff is putting on a show. She has answered all of my questions and asked Dr. H if she wasn't sure. Dr. H has also been great!! He answered all of my questions as well when I had my phone consultation, preop and post op. He is very truthful and explained things in a way that I was able to understand. I brought my mom with me (I'm 24) and she literally asked like 100 questions (so embarrassing) and he didn't get annoyed at all he answered every single one of them. My mom told me she's glad I did my research on him and that she felt confident with my decision to choose him. Before my surgery she didn't want me to have it done and I told her about Dr. H and all the research I did but it wasn't until she spoke to him she felt confident and like I was in good hands. I never felt rushed and he didn't act at all stuck up or rude like some doctors do. It seems like a lot of people who have negative things to say didn't do their research. And on every site I looked at his reviews on which were A LOT the positive reviews vastly outnumbered the negative. The first site I came across him was on real self. It's a great site that has pictures, reviews, questions and so much more information. I have absolutely NOTHING bad to say about him or his employees.  His office was very nice and clean and they even have blankets in the waiting room because it is so cold. Jennifer has kept in contact with me the entire time. Before they closed because of the hurricane she contacted me and let me know.  Dr. H was great and is VERY experienced and knowledgeable I 100% recommend him. I truly believe that he is one of the only doctors that will fix a 4 inch gap between your chest and not tell you the gap cant be filled in because that's your anatomy. His before and after pictures compared to other doctors proves that he can.
5.0 Rating
September 19th, 2017
Skilled and most talented surgeon
I did a lot of research before I chose Dr Hochstein to fix my post baby body. I am in healthcare and pay close attention to everything. Dr. Hochstein is a man of few words but his advice and recommendations are sound. The surgical and artistic process he uses to get impeccable results does all the talking for him. In his many years of practice it is obvious by his proven results (look at his photo gallery) that his skills stand out amongst all the rest. Now i am am currently few weeks post op, i am still thrilled and so happy I chose him. Not to be forgotten his incredible team. Amanda helped me through the whole process answering my many many many emails making sure I was prepared before and after surgery. Dr. Hochstein you have the best team around. Cristina Griffee
5.0 Rating
September 19th, 2017
Couldn't be happier with my results
I decided I wanted to get a breast augmentation years before I got it. I was just waiting for the right surgeon to do it, and let me tell you it was worth the wait! Dr. Hochstein not only delivered the results I wanted but him and his staff talked me thought the whole process and made me feel so confortable! I'm so I love with my new boobs th y give me confidence
5.0 Rating
September 19th, 2017
5.0 Rating
August 25th, 2017
Mommy makeover
5.0 Rating
July 23rd, 2017
I am almost a year out after my nose job. I am so pleased by my results. I was really scared at first because my nose was so swollen but it was explained to me before surgery swelling would be a lot. Now that the swelling went down, I can see the nose natural slope I wanted. No one even knows I had my nose done it looks that natural. Dr. Hochstein was really nice and Amanda really helped a lot with all my questions. I felt like I bothered her a lot but she was never annoyed and always friendly. The office is really nice too.
5.0 Rating
July 9th, 2017
Mommy makeover
4.0 Rating
June 21st, 2017
5.0 Rating
June 16th, 2017
Very Happy Patient
It's been 8 days since my tummy tuck and breast reduction. I am a very pleased patient. I was so nervous about these procedures but Dr. Hochstein and his staff (especially Amanda P.) made me feel so comfortable. I never doubted him. I knew he was experienced and knowledgeable. He's always smiling and his voice is soothing. Lol. I have not felt any pain. The most painful part of the entire procedure was putting in the IV. This has been a very easy process and I definitely will recommend them to anyone who is thinking of having cosmetic surgery.
5.0 Rating
June 15th, 2017
I wanted to get my breasts done, so I started shopping around to different doctors. Once I had my consultation with Dr. Hochstein, I knew that he was the doctor I wanted to go with. Each staff member I came into contact with was always so nice and professional. I wanted my breasts to look natural and they do. Now I know why he is called the "Boob God". I am so happy with my decision and I am so happy with my results!