Rate Now
Share Your Experience
Have you seen Dr. Leonard Evans?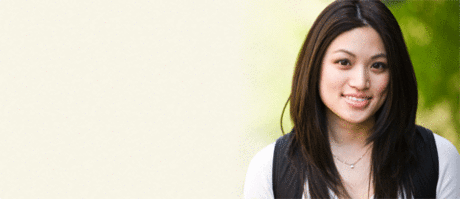 Birth Control
Get the facts about birth control so you can decide which type is right for you.
30 Ratings with 14 Comments
1.0 Rating
March 17th, 2016
Complaint dr. Evans was my doctor he did home visits bought when he took the blood work and a urine sample something happened after the urine sample left my apartment I don't know what happened I don't understand it I do not take drugs and let's just ride by a doctor I do not sell drugs I'm highly against that he's assuming because she didn't show up my bloodstream that either I wasn't taking it or was a phony about pain which I have the robbery and diabetic ulcer on my foot and I'm a chronic diabetic he never told me that he drop me from his services you never sent me a letter actually what I would call it would be in then abandonment this is the first step I'm taking I am going to go after him because this is crazy he even refused to give Medical Services to a lady that was waiting for me in my apartment he told her that it wasn't time yet and that he wasn't going to see her but yet he came to the building to see everybody else so he Mendenhall also because my urine sample wasn't up to his Paul well I can't be responsible for something at least my promises and I don't know where he gets off thinking that I have control of something that walks out my door I don't I would like to have someone from the medical review board over see what went on here and I asked him to take another test and he refused it I don't know I don't know if that's the proper way of doing things have someone get back to me my email address is Eugene Burke 75@ gmail.com I am on Facebook thank you
No I would not use this doctor again and neither with the lady friend of mine choose him again unfortunately he refused to see her so that's it then Demand right there because she knows me she was in my apartment no excuse for what he's doing he hang his head down low walk past the door and never made eye contact I asked to see him and refused I have to talk to you I asked to take another test and he refused thank you very much
1.0 Rating
January 26th, 2016
Disgusting "Doctor"
1.0 Rating
October 10th, 2015
5.0 Rating
September 5th, 2015
hi
1.0 Rating
June 1st, 2015
poor poor poor and rude!!!!!!!
I would not trust this so called Dr with my dog!! He should look at him self before he says stuff about other people's health! No bed side manner my mother was a patient of his and he was rude so was his wife and never got her medical records back the number to reach them at didn't exist! All he did was wrote out prescriptions never listen to how she felt ! He should not have his license!!
1.0 Rating
May 20th, 2015
I would not recommend this Doctor. He is very very obeseobese and unhealthy and then lectures you about your weightweight and health. I overheard him speaking very loudly about another patient and their health problems. I have also heard him yell at his wife and employees through the wall while waiting in exam room. Very unprofessional!!
5.0 Rating
July 27th, 2013
Great doc
5.0 Rating
November 14th, 2012
Dr Evans is a very compassionate,caring physician and I Highly recommend him.
5.0 Rating
August 10th, 2012
great doc
1.0 Rating
April 17th, 2012
1.0 Rating
August 4th, 2011
Where did he go?
1.0 Rating
October 29th, 2010