Rate Now
Share Your Experience
Have you seen Dr. Leonard Rubinstein?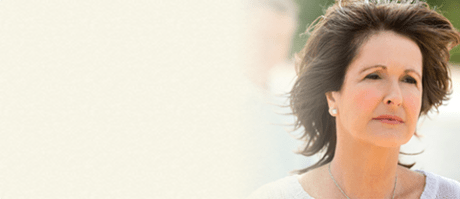 Metastatic Melanoma
The facts about metastatic melanoma, a serious skin cancer, including signs, symptoms & what happens to the body in each stage of cancer.
42 Ratings with 28 Comments
5.0 Rating
May 23rd, 2013
does the Job
5.0 Rating
March 12th, 2013
Best Ever
I've had folds around my mouth my whole life. I've always wanted to have skin that contoured my face. After an initial consultation, I was introduced to the procedure Rejuva-Lift using Contour Threads. The procedure itself was very easy for me. I have to credit both the doctor and Jackie for making it even easier. It took less than an hour and it was so quick and comfortable for me. I was stunned and completely blown away that something so simple could make such a different. I instantly saw the shape of my face was different and that I had cheekbones! He is the best doctor in town!
1.0 Rating
February 16th, 2012
5.0 Rating
January 31st, 2012
TBI and Major fatigue
I went to this Doctor for a problem he probably wasnt too familiar with (TBI) but he did find a lot of the reasons that is causing my ailments (Which are many)I feel very good about his method of treatment because he is both for medicine and wholelistic as well. The office staff seem to be very interested and concerned. I am very happy to have found this doctor and plan on continuing my visits here if the money is available. I highly recommend this doctor!!
3.7 Rating
January 11th, 2012
I can breathe
1.0 Rating
December 20th, 2011
Psycho MD on a GREEDY EGO TRIP! STAY AWAY!
I've never seen or experienced anything like this,...he is monster. I came in to get an idea on natural alternatives to having a facelift surgery. He convinced me that was my only option, and that, by the way in addition to a $15,000 facelift, I needed thousands of dollars worth of hormone and nutritional evaluations so I could be treated for hormones or else my facelift wouldn't "hold" anyway. Oh, and that would be another couple thousand dollars per month! Plus I probably had food allergies, which is why I had a little gut, so if I spend a few more thousand dollars getting the allergy tests, he could treat that too for a few hundred dollars more per month, prepaid for 9 MONTHS!!!!!!! He gave me a "Cost Estimate" around $35,000 and that didn't even include his "treatments". He told me "no one else" could diagnose and properly treat all my issues the way he could,...that after we did all of this stuff then he could "take care of" the excess fat in my abdomen and thighs! Run,...stay away,...my friend went in there and she bought his lies,...she ended up maxing out her 3 credit cards, drained her bank accounts and also got herself another $15,000 debt through Care Credit,...a financing company that his office pushes, when you run out of money! She went broke paying for all of the tests, and then had NO MONEY FOR HER TREATMENTS!!! Think he had a heart and gave her a break? NOPE, he asked her who she could borrow the money from. And to come back when she got more money. SICK!!!
3.7 Rating
October 24th, 2011
Excellent!
Very expensive but excellent care! Had low energy, low libido and hot flashes for months now. A friend told me to come see this doctor. He did all kinds of blood and urine tests to find out what I needed. It turned out my hormones were out of whack, so he prescribed hormones. They don't cause cancer, because they are bioidentical, he said. I've only been using them for about a month now but I feel much better - seems like I sleep better, have more energy and my husband loves the newfound youth in me too :)
1.0 Rating
October 11th, 2011
License REVOKED on 3 Counts, DOH in Florida,NY,NJ
5.0 Rating
September 13th, 2011
Thank you
3.7 Rating
September 9th, 2011
Quit your whining - He is amazing!
I read some comments and I'm sick to my stomach - because people just complain instead of doing what's best for them. So what if the service you got was not cheap? Its's your health!Dr. Rubinstein did my comsetic surgery and I gotta tell you, he did an exceptional job! I feel great, look great, and NO ONE can tell what I had done. Completely natural, and very sexy! He also helped me with a few health concerns I had - I would not see another doctor, not even for free!!!
5.0 Rating
May 2nd, 2011
Dr. Rubinstein
5.0 Rating
January 18th, 2011
Thank you Dr. Rubinstein!
I brought my 9 yr old daughter in to see Dr. Rubinstein for her food allergies. I was looking for someone who did NOT do scratch testing for her allergies. Dr. Rubinstein was not only thorough in his exam and consultation, but he was so friendly and good with my daughter, he took away any fear that she (and I) had when we came in for the visit. She started on allergy drops (which she loves to take) about 9 months ago. Since she started, her wheezing has subsided, she sleeps well at night, has more energy, her temperment is better, her teachers have complimented her on the difference in her attention span and learning abilities. The change is simply astonishing! Thank you Dr. Rubinstein for giving me my healthy child back!
Nearby Doctors

Dr. Leonard Rubinstein is similar to the following 3 Doctors near Bay Harbor Islands, FL.