Rate Now
Share Your Experience
Have you seen Dr. Leonard Zemel?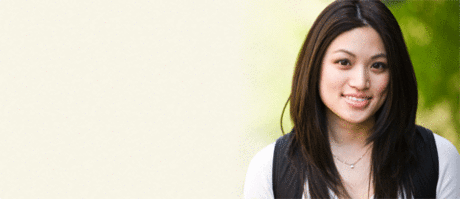 Birth Control
Get the facts about birth control so you can decide which type is right for you.
38 Ratings with 13 Comments
5.0 Rating
August 2nd, 2017
Denvers most dedicated dr.
2.0 Rating
March 17th, 2017
I find him to be more interested in teaching his residents than communicating with me,his patient in his office.Old school.He didn't listen to or respond to my medical problems.His attitude towards me was insulting.
5.0 Rating
September 6th, 2016
A fine endocrinologist and delightful person
1.0 Rating
July 11th, 2016
5.0 Rating
November 19th, 2015
2.0 Rating
July 22nd, 2015
Poor care for kidney disease
I have a complete blood workup as part of my annual checkup with Dr. Zemel for the last 10 years or so. On my 2015 results, which I always request a copy, in the border, it said 'renal disease'. Later, I found I was in CKD for at minimum the last 5 years. He never told me to discontinue the huge amounts of ibuprofen I was prescribed by him, as much as 3200mg daily, Ihad cut it down to 800 mg daily on my own, he also never recommended stopping Protonix, an acid reducer I was on for 5 years. These two medications are listed #1 and #4 on the list of 10 medications to STOP immediately when diagnosed with kidney disease. I feel he let me down, I believe now he was giving me 'end of life' care, not life care, worrying more about 'patient vs cost' equations, not my health care.
2.0 Rating
April 6th, 2015
5.0 Rating
July 8th, 2013
The only choice for me since 1989!
I met Dr. Zemel in 1989 in (Rose Med emergency room) after moving back to Denver from Dallas, Tx. I was very sick and no Dr. in Dallas I went to,could nail what was wrong with me. (wrong diagnosis, wrong meds, you name it!) Dr. Zemel saw me in his office, shortly thereafter. Alot happened very quickly right after..but "I will never forget the words" he said to me at that visit. He knew something was wrong with my lymphatic system. he was very straightforward, no guessing games, he went to work to help save my life. He called in the best oncologist, and he stayed on my case..he was sometimes there when major tests were being performed at Rose. He was the 1st face I remember after surgeries (other than family) He became a" little" irritated with me, when I was a bit hardheaded or stubborn (lol) Still in disbelief I had stage 4 cancer at 28/29 yoa, I was sometimes in denial..so he would explain why this or that had to be done next, and I would get back in line with his program! lol lol I have thanked him often...but this site just popped up and I thought I would send out a public "You are the best in my book"! I am now 52 yoa and would never consider another doc in his field! He has a staff that is awesome! Dan, Sarah you know I love ya! lol Dr. Zemel seems to always stay educated. I respect and admire that. Many Dr.s, at the top of the game would just sit back, he is always learning. So, if you need a physician in his field..Dr. Zemel and his staff are where you should be for care!
5.0 Rating
March 29th, 2013
I am no defender of doctors- I have my own horror stories. But across the board look at this- a wait of half an hour to an hour is outrageous; however, most of them do it. A doctor's personal life? Ask your priest what he thinks. Dr. Zemel's treatment of patients? Now you're closer to home but there, too, "bedside manner" is often lacking in this arena. Why do they all do that? Because they can and until we don't need doctors it will continue-I'd like to be a "fly on the wall" when that occurs-think of those conversations in their practices. The big question that matters-the only question you need the absolute truth for is-does Dr. Zemel know what he's doing and is he conservative and cautious in proceeding. That answer is a resounding, yes. If he sends you to his nutritionist say thank god he didn't shoot me up with more drugs, that he was cautious and started from the beginning. He, like some better doctors hear the "evidence" (your feedback while important is just one of many factors-and your upset over living with a chronic condition can get lost to them) and proceed in a logical, intelligent manner, its not a shotgun spray approach. That is why you are seeing him and that is where he shines. Its too bad they don't see/care that their expertise matters to you, too, and not just the disease. In my next life I want to come back as a dentist. They may make you wait, have good bedside manner, bill you blind, you don't know if they're"real" and you don't care about who they are in bed with. That's a good living but you won't die if they screw up. Here, the opposite is true and that is why my family member dealt with him-very successfully.
1.0 Rating
March 8th, 2013
DO NOT WASTE YOUR TIME!!!!!!!!!!!!
**I wish there was an option to give one star because even one star is generous.** After receiving a diagnosis of thyroid disease by my PCP, I was referred to Dr. Zemel. My experience with Dr. Zemel and his office started with a phone call to the receptionist because I was lost. I remained on hold while searching for the office. As I walked in to the dark, dilipidated office STILL on hold, I found the receptionist in the middle of a personal phone call! After checking in, I was asked to take a seat in the lobby where I would remain for just under an HOUR past my appointment time. My appointment began with a medical student that was shadowing Dr. Zemel. She was thorough and polite while getting my basic health history....and the only part of the appointment that wasn't a complete joke. When Zemel finally made his appearance, he was rude, egotistical, condescending and completely unwilling to listen to my concerns. As someone who has suffered for 4 years and has tried everything under the sun to manage my symptoms through lifestyle changes, diet, exercise, and natural supplements I was desperate for answers. Even after explaining everything that I have tried (and that failed) I was told that I should meet with his on-staff nutritionist and that he did not agree with my PCP's original diagnosis. Flabbergasted by this, I told him that I would definitely need a second opinion. Obviously offended by this remark, his entire demeanor changed. He told me that he was glad that he wouldn't be financing another appointment and that it would be a waste of my time. He said that I was obviously doing something wrong that I wasn't telling him that would be causing my symptoms. I couldn't believe the words that were coming out of his mouth. So, essentially I took an hour away from work to sit in the lobby for 55 minutes and have a 5 minute conversation with a rude doctor that had no advice for me other than to meet his nutritionist and send me away in tears. And here is the kicker... after wasting my time and walking away empty handed, his office had the audacity to bill me for the visit!!!!!! If you are someone with a complex case and are looking for a doctor who will take the time to actually listen and work hard to find out what is wrong, this is not the place for you! DO NOT WASTE YOUR TIME AND MONEY!!!!
1.0 Rating
November 20th, 2009
Nearby Doctors

Dr. Leonard Zemel is similar to the following 3 Doctors near Denver, CO.