Rate Now
Share Your Experience
Have you seen Dr. Leonardo Kapural?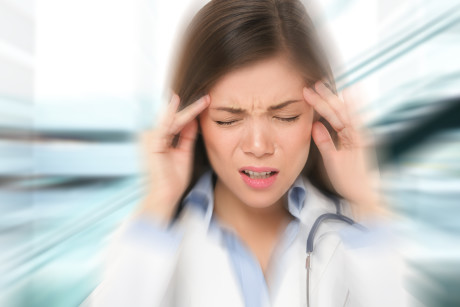 Migraine
Get the facts about migraine headaches, including the different types of migraine and migraine triggers.
94 Ratings with 24 Comments
1.0 Rating
June 27th, 2017
After seeing this Dr for over 5 years I have become more and more displeased. I have waited either in the waiting room or in an exam room on many occasions since he went back to Carolinas Pain Institute for over 2 hours--then I never get to see him, always a different Dr or PA. He continues to prescribe a medication for epilepsy to me to control pain. I am an Insulin Dep Diabetic, have hypertension and chronic kidney disease and this type of medication has severe life threatening results when taken by someone in my condition. I tried to explain this to him today but all he wanted to do was over talk me and insult me. I am changing pain management physicians to someone who will listen and who actually cares about the whole patient rather than just collecting my co/pays and scheduling steroid injections to manage my chronic spine pain. No more!!
2.0 Rating
January 24th, 2017
Has Only One Plan
2.0 Rating
September 26th, 2016
Dr kapural started out to be a dr that i loved. As time grew his only focus has been to take me off of my pain medicine instead of helping me be comfortable. I was ran over at the age of 2. Born with a form of spinabifida. Have had arthritis since ahe 16 and have been on the same pain regimen for years. Instead of helping without question he just took away medications. So much for caring about your patient. Im looking for a dr that cares.
1.0 Rating
September 22nd, 2016
Businessman more than a doctor.
5.0 Rating
September 11th, 2016
Sales
2.0 Rating
July 1st, 2016
I love Dr. Kapural and his tenacity to always look for other treatments for addressing my pain. However, his staff at the Brookstowm location were not good with follow up. Hopefully this will get better at Kimel Park location.
4.0 Rating
May 9th, 2016
Dr. Kapural is known to be one of the best at Pain Management, and he is. He is very busy and that makes it hard sometimes to get in to see him directly. He has helped my Wife though were other, many other doctors could not. He is genuine and caring. Nursing staff is great. Office help is less then adequate and cant keep up with him. Office Manager is totally incompetent to say the least.
5.0 Rating
April 25th, 2016
Nice and helpful
I have seen Dr K once and he was right on top of things. I wasn't finished with his PA and he came in to see me. He was kind and I could tell he was there to help. The procedure he spoke to me about i know works because I've had it done for my bladder. I didn't know it could be done for my pain.
1.0 Rating
April 12th, 2016
My visit what a joke
My first visit Dr Kapural wouldn't even come in the room to meet me or talk to me. Ive been going to a pain clinic for several years and he told his PA that my MRI wasn't bad enough for him to see me. Then said he wouldn't accept me as a patient until I see a Neuropsycologist and if the neuropsy. couldn't help me he would see me then. What a waste of time. I'm now at the point I'm out of my pain meds and don't know what to do. Oh by the way Ive still not heard from the neuropsy yet.
2.0 Rating
March 31st, 2016
Getting Worse
5.0 Rating
December 17th, 2015
Dr. Kapural is fantastic!
My first visit to Dr. Kapural assured me that I had made a wise choice. He is exceptionally knowledgeable, courteous and explained to me and my family the procedures that were available to me. I have continued driving from West Virginia to North Carolina for treatments and will continue for as long as he will treat me. The distance is ONLY a minor inconvenience. I feel very blessed to have him for my doctor. I have never felt so at ease with a doctor as I do with Dr. Kapural.