Rate Now
Share Your Experience
Have you seen Dr. Leonel Hernandez?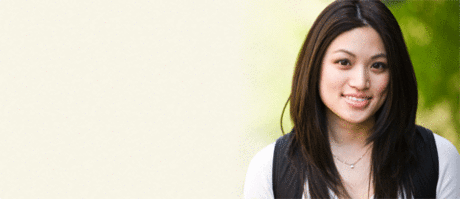 Birth Control
Get the facts about birth control so you can decide which type is right for you.
22 Ratings with 6 Comments
2.0 Rating
May 27th, 2016
Doctor scheduled a colonoscopy. The doctor's office did not attempt to obtain an authorization from the PCP or insurance company. When I arrived at the hospital on the scheduled date after cleansing my colon the day before and fasting as required, no authorization nor was the doctor scheduled to perform the procedure.
5.0 Rating
November 15th, 2013
courteous staff
i been with dr hernandez on and off since aprox 94 ,his staff always courteous and do talk with patience nicely ,,ive never had any problems calling in ,,unless he is closed ,, he is a good dr and even helped me when my sis was in lots of problems ,,to direct her to get help ,,for very serious disease she finally got help ,,a serious growth which has been taken out ,,thanks to dr hernandez he knew the name of the disease,, its a rare genetic disease, vonrikling housings disease,, yes he is at hospital early am s ive witness ,,he loves his job ,,and his workers work very hard ,,i get answers , when i ask ,,best thing about him he does listen to me ,, lets me speak ,,lots of drs dont let you to say but just few words ,, A good dr ,,
5.0 Rating
May 23rd, 2013
Wonderful clinician who really cares about patients
Dr Hernadez saved my life 12 years ago when another, supposedly well regarded, gastro doctor failed to recognize a critical situation. He has been my gastro doctor ever since. I trust him completely. I have no problem getting an appointment right away (even same day) when needed. He is busy at the hospital during the day and works well into the evening to be able to see all his patients. He schedules any required procedures immediately. If there is a more natural remedy to your problem than drugs or procedures, that is what he tries first. He answers all questions and really focuses on the patient before him. His office isn't pretty and the wait is sometimes long, but you get to see a very caring doctor who is a great clinician. That is all that really matters, but those attributes are hard to find these days. I have recommended Dr Hernandez to anyone I know who needs a gastroenterologist.
1.0 Rating
April 29th, 2013
Smart Man Horrible Employees
I came to this doctor because I have random bouts of uncontrollable vomiting, and have since I was a child. I could only get an appointment after constantly calling the first time. Then when I come in finally he seems to care and try to find out what's going on because obviously this isn't normal for a 21 year old. I get blood work done outside of his office and then go in for an endoscopy. Afterward I get a prescription to help. It barely does anything. But I keep at it. After two months I try and make a follow up appointment but to no avail. I keep calling during the office hours stated on his answering machine 9am-5pm but I get nothing. No call backs no answers. A month goes by and now my symptoms have worsened. On one of the worst days I've had in desperation I call again and again. During business hours and receive no response finally at 4pm I reach someone. I ask first of all how come no one has gotten back to me the woman is rude saying "I haven't checked the messages and we don't take emergencies." I try and speak with her trying to find out why no one in a month hasn't gotten back to me. But instead every time I try and speak this woman just asks over and over "Can I help you with something. " This is outrageous, when a patient is calling and continues to leave messages with no response something is wrong with that office. I hate the treatment I have received in this office. I also hate that at the age of 21 I still have random bouts of uncontrollable vomiting and with no explanation in sight. When I had finished my endoscopy Dr. Hernandez only claimed that my condition was similar to acid reflux. No diagnosis at all. The only reason I am even thinking about returning to this over priced, poorly managed office is because I have no other option. If I did I would run screaming from the very mention of this office.
5.0 Rating
August 21st, 2012
I have been going to Dr. Hernandez for many years. You will not find a more caring, understanding and knowledgeable Dr. in the Ft. Lauderdale area. I have recommended him to many of my friends that have not found help else where. He saved my good friends life when everyone else gave up!! Thanks for being there for me Dr. Hernandez...You are the Best !!!
5.0 Rating
November 23rd, 2011
Excellent Gastro!
3.0 Rating
September 5th, 2017
5.0 Rating
May 24th, 2017
5.0 Rating
August 19th, 2016
5.0 Rating
January 6th, 2016
3.0 Rating
September 8th, 2015
4.0 Rating
August 29th, 2015
Nearby Doctors

Dr. Leonel Hernandez is similar to the following 3 Doctors near Fort Lauderdale, FL.