Rate Now
Share Your Experience
Have you seen Dr. Les Greenwood?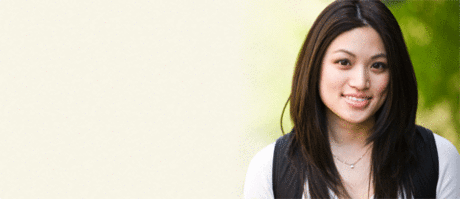 Birth Control
Get the facts about birth control so you can decide which type is right for you.
10 Ratings with 8 Comments
5.0 Rating
June 13th, 2016
1.0 Rating
May 15th, 2015
Unfortunately my husband and I just had a very bad experience here. I do not think that is the hospital as a whole as I have had pleasant experience here and not everyone is rude but this last experience was terrible. My husband had a seizure in the middle of the night and we ended up going to the ER. The doctor that helped us was more disrespectful and offensive than he was helpful. After hours of trying to figure out was wrong we were not told anything helpful. We both tried multiple times to ask questions and were immediately cut off and even laughed at. While humor can lighten the mood in situations it is COMPLETELY inappropriate to suggest that maybe your head hurts cause your wife is slowly poisoning you. To say "she looks like a nice girl, but people said Ted Bundy was nice too." That was the cherry on top of the night. It was upsetting that we were not treated with respect. It was upsetting that as two worried people we were not given and comfort whatsoever, instead inappropriate and disrespectful jokes were made about a very serious situation.
5.0 Rating
February 12th, 2014
compssionate visit
1.0 Rating
September 10th, 2013
Mother
Horrible, horrible doctor. He was the doctor who treated ( or more like didn't treat) my daughter after a car accident. Terrible bedside manner. Didn't make eye contact with my daughter or me and was so condescending to the nurse, right in front of us, I wanted to hug her and slap him. He's an insecure incompetent doctor. Avoid him at all costs!!!
1.0 Rating
March 31st, 2013
Totally Disinterested Doc
My rating of 1 star in being generous. Dr. Greenwood is is a joke and should not be allowed to practice medicine. He was totally disinterested in my son's well being during our visit to the ER. He spent and grand total of less than 1 minute with us, and never got any closer than 5 feet away from my son - never touching him. This doctor is a total joke should not be allowed to practice medicine. Shame on you Davis Hospital for having him on your staff.
1.0 Rating
February 18th, 2012
Terrible doctor!
I went to er last night due to severe abdominal pain. He did not ask what type of pain it was. I told him I was nauseated, in the past when I've taken anti nausea medicine it makes me throw up. So what did e do? He gave me anti nausea and told me to go see my primary care doctor for anti depressants.... He did nothing for the pain, has no idea why, what type, nor did he even look at my stomach to see if anything was wrong.
1.0 Rating
January 8th, 2012
Unqualified doctor
First, went to ER with severe pain and he insisted I was constipated after I told him that was not the problem. He said I could have a CT but I would be wasting my time for two hours at the hospital. Sent me home, five days later back at the hospital with severe pain which was kidney failure due to a blood clot and tear in the renal artery. My second experience wasn't better. I went to ER with a severed artery near ethmoid sinus. He was the only doctor working. I was bleeding so bad that my daughter felt I need the immediate attention rather than drive to another hospital. It took him at least 45 for him to come into to the examining room only to call a specialist who got there faster than he did. I would NOT want to see this doctor IF i was in a life threatening situation.
1.0 Rating
June 24th, 2011
Should Be Fired
Worst Doctor this community has!
4.0 Rating
January 2nd, 2017
1.0 Rating
September 4th, 2015