Rate Now
Share Your Experience
Have you seen Dr. Lesco Rogers?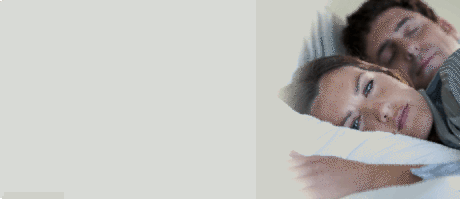 Insomnia
Get the facts about insomnia, including the different types, who gets it, and what causes it.
57 Ratings with 16 Comments
3.0 Rating
October 13th, 2016
5.0 Rating
July 16th, 2016
EXCELLENT DOCTOR AND STAFF
I have been seeing Dr. Rogers for over a year for Chronic Back Pain from being in the heavy labor field and own a company that deals with a lot of heavy lifting. I started off seeing Dr. Rogers while he worked for Wellmount but he since left that dump and there crappy staff to start his own practice. Wellmount wouldnt even tell his patients where to find him so thanks to FB and some detective work I found Dr. Rogers. I found him before he opened up his new practice being Asheville Pain Management and was his first patient. I have to say he has been nothing but caring and compassionate with me and to those that smoke and are whining about him not tolerating it then Quit!! It will make you feel a hundred times better and he knows this hence the reason he wants you to quit.. I feel after 8 years of medical school and the elite holdings he has had he should brag or atleast mention this to his patients to make them aware he is not a fly by night doctor. Again, I know the whole ordeal with Wellmount and they are a scam organization that he got out of so squash the fired crap I have seen on other reviews cause this was not the case.... If you want quality health care and a great staff then go to Asheville Pain Management and follow his orders but if you smoke and don't want to take his advise or you just want hundreds of narcotics to eat up in a week or sell then go elsewhere as he won't and shouldn't tolerate this...
5.0 Rating
March 28th, 2016
Dr. Rogers where are you? You left the office and Arden and never gave me your contact information at your new practice in Asheville. He is the best paying position I've ever had and help keep my chronic pain under control so that I could live a happy healthy functioning life continue to work at my job and wake up pain free he is very personable and caring always made me feel such a tease always look forward to seeing him, I just wish somebody could tell me where he relocated I am not happy with the PA that took over his care he is arrogant and quite frankly doesn't have the experience to be actively treating my chronic pain he's made a lot of changes that are not beneficial for my health
5.0 Rating
November 3rd, 2015
1.0 Rating
July 23rd, 2015
Worst Dr. in the area.
Horrible person that should have his license removed. All he did was brag about being on the board at Duke and refused any form of help with my ongoing problem. He apparently doesn't like when a large man accompanies his grandmother to his office either for fear of getting knocked the f*** out for his awful bedside manner.
1.0 Rating
June 30th, 2015
1.0 Rating
April 8th, 2015
1.0 Rating
September 7th, 2014
Avoid
He spent an hour using NLP and blatant bullying to reduce me, an already desperately sick person, to a nervous wreck. He hates hillbillies, smokers, the obese and everyone else not as smart as he is. He is rude, sick and a danger to your day if not your health. AVOID!!! (Note: He has been "released" from his position by Wellmont, Inc., so goodbye, Dr., we won't miss you).
1.0 Rating
August 11th, 2014
Bad Doctor
1.0 Rating
June 4th, 2014
IGNORED AND LEFT TO SUFFER
I saw Dr. Rogers for over a year for several serious medical issues.I worked in the medical field before becoming sick, and i've never seen a Dr. treat and speak to a patient with such rudeness and disrespect. Didn't care abt. my problems or increasing pain or illness. ended up in hospital and got put down for becoming increasingly ill and having more complications and pain. he said he was treating me for one pain issue only as i got sicker.. spoke to me and my family like we were trash. i felt sick to my stomach just having to visit the office, knowing i was going to get jumped on for having problems.tells you to call and come in if you are having problems and need help, then proceeds to lecture you for an hour for coming in. I feel he is in the war on pain patients and refused to try other medications or doses to help me.. he left me to suffer, and actually told me "i dont care" about your issues. Id look elsewhere if i were looking for a pain dr to help you..that is unless youre a glutton for punishment..the staff is wonderful though and always kind and willing to help any way they could. i have to give them a thumbs up for trying to help people. ill let my faith in God see me thru and let him deal with the issue. also i have several family members who see the other provider in this office and they get good care..no problems.
3.7 Rating
June 3rd, 2014
What can I say!!
Dr Rogers, I think he was a good Dr overall but when your in pain and u tell him your med's not working and he thinks nothing is wrong with u and u take extra med's just to ease the pain u get in trouble for it..I am Disable with my back and he put me on the lowest dose of med's he could after me telling him it don't work..Well Dr Rogers you were a ok Dr abd I did not see you yesterday it was a ***** * anyways she discharged me because I had to take a few extra pills to even get out of bed..Well thats ok God will take care of you..Oh! The nurses wss great:)...Dr Tchou was best Dr ever
5.0 Rating
June 11th, 2013
Good as they get
Dr. Rogers found the one "fix" for my neck problem that had been treated for over 20 years, with no results. I found him to be compassionate, very knowledgeable, courteous, everything you'd want in a Dr. Like others, my only regret is that he is not practicing in NC. I was his first electronic nerve stimulator patient, and that immediately stopped my constant pain.