Rate Now
Share Your Experience
Have you seen Dr. Leslie Ollar-Shoemake?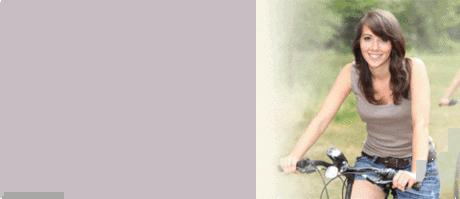 Endometriosis
Get the facts about endometriosis, including symptoms and parts of the body that may be affected.
Quality Rating
Highly Satisfied
40 Ratings with 11 Comments
5.0 Rating
January 23rd, 2016
Best OB doctor, hands down!
5.0 Rating
October 16th, 2014
5.0 Rating
August 27th, 2014
Great Doctor - First Time Pregnancy
I had never been to a female doctor for OB/GYN needs before, so I was a bit hesitant. But Dr. Ollar put me at ease. She is very easy to talk to, and she doesn't make you feel bad about anything. I will say the wait is LONG in the waiting room, but I know I will get my turn once I'm back in the doctor's rooms. I would recommend her to all of my friends.
3.7 Rating
December 30th, 2011
AWESOME DOCTOR!
I have been seeing Dr. ollar for over 10 years now. She has delivered both of my children under high risk pregnancies. She is smart, informative, have an amazing bedside manner, and has a way of always putting you at ease. She is very good at answering all your questions and if she can't she finds out the answer. I would reccomend her to anyone looking for a good dr. I do agree with one of the previous posters that the receptionist is very rude!
2.3 Rating
February 25th, 2011
Fine as long as you don't have a real issue.
This doctor is fine for routine pap smears. I can't attest to her ability with pregnancy as I have never been pregnant. However, if you are diagnosed with a disease or condition she is useless. I was diagnosed with a disease and during the follow up visit I had to prod her for information. I was given nothing to read and no information on what to do next. Then when it came back she recommended me to another doctor and that was a disaster. I already have an appt. with a new ob/gyn. There are better ones out there.
1.0 Rating
February 17th, 2011
Caring for a patient who has lost a baby under Dr. Ollar-Shoemake's car
I want to let people know what happened when a patient of Dr. Ollar-Shoemake's had a baby pass away in utero right before delivery. Dr. O-S was not available and another female physician from her group, attended as my child had to still endure labor and delivery of a stillborn. At no time did Dr. O-S nor the attending physician in her group offer condolences to the grandparents who had waited 20 hours in the waiting room nor has Dr. O-S personally called her patient since. I understand FERPA rules and this was an expression of sympathy, care, and concern. This group advertises as women helping women but obviously do not know what that means.
5.0 Rating
January 24th, 2011
Dr. Ollar wonderful Thumbs Up! Receptionist or front desk girl very rude
I have been seeing Dr Ollar for several years. The scheduling women are nice and helpful and Dr Ollar-Shoemake is a kind, professional, thorough and caring doctor. I recommend her to my friends. She's delivered my babies and has always taken good care of me. Her receptionist/Front desk girl is extremely condescending and has an overall poor attitude and way of speaking to patients. This particular receptionist is also to receptionist for Dr. Allison Carter. Her demeanor is in fact, so rude, that I am considering switching care providers just to avoid her. I can't fathom being pregnant and having to see her on monthly/weekly basis. I watched her treat other patients the very same way and it's appalling. :(
5.0 Rating
August 13th, 2010
Dr. Oller
This Dr. was great at putting me at ease. I did not feel she was in a hurry. I felt she was very good at leting me ask any thing I wanted to. I did have to wait a bit long in the waiting room but I was a work in so not to bad. This is the first Dr. I have felt comfortable having a female exam with in the 37 years I have been having them done. She was easy & tried to make sure I was not uncomfortable. Took her time to not cause me any discomfort,(no hair pulling). I will continue to see her. Thank You Dr. Oller :-D
1.0 Rating
February 5th, 2010
Horrible bedside manner
I had to use Dr. Ollar when my regular OB was on maternity leave. She gave my husband and I the news that I had miscarried. She was blunt and completely uncaring. As a matter of fact she said "The baby doesn't have a heartbeat but at least you weren't farther along. Let's schedule your D&C." (I was eight weeks along) This is after I had waited TWO days for results from a blood test. She had been too busy to call me. Since then, I've talked to many women who have had such experiences with Dr. Ollar. I will NEVER under any circumstances see her again.
5.0 Rating
September 20th, 2017