Rate Now
Share Your Experience
Have you seen Dr. Lillian Harstine?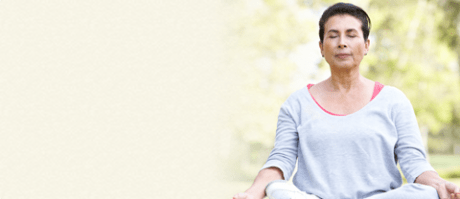 COPD
Get the facts about chronic obstructive pulmonary disease (COPD), including symptoms and complications.
19 Ratings with 10 Comments
1.0 Rating
May 14th, 2016
Horrible Doctor
5.0 Rating
October 15th, 2013
Very Effective
After reading some of the other reviews, I can surely understand where trhe negative comments come from, because Dr. Harstine does have a quirky personality. I have been under her care as a diabetic for almost ten years, and have gotten to know her a bit better. I have noticed that those who disrespect her to her face get a rather withering response. Just saying. I have found her to be very knowledgeable and effective as far as I let her, because I am a poor patient when it comes to diet and exercise. She lets me know that she is unhappy with me for that, and I appreciate the honesty. Some have said they think she doesn't care about them or their needs. I believe she does, but she does not show it in the extravagant manner some seem to require. Just as an example, Dr. Harstine put me on an injectable hormone called Symlin. It comes in pen form and is expensive. I normally inject from bottles, so I have plenty of needles available. The pens always waste a small amount of the fluid at the end - they do not finish pumping it out. The Symlin pen is no different. She warned me not to pull out that last little amount and use it because the dosage was far different than the unit calibrations on the needles and I'd be taking way too much. She knew I was a cheap so and so, and that I was willing to tinker, and that was just the sort of thing I'd try to save a buck. So she put a stop to that right away. I'd say she knew me fairly well to be able to forsee that, and that she cared. She no longer works for Galichia and has opened her own practice at 3223 N Webb Rd Ste 3 Wichita, KS 67226 (316) 609-3030 So take what you will from what I wrote. I trust her, my other doctors trust her, my famlly likes her, and I appreciate having her around.
1.0 Rating
July 10th, 2013
If you have parathyroid problems, I would definitely suggest you find a different doctor. I had already developed osteoporosis because of my hyperparathyroidism. My calcium and parathyroid blood counts were high, but a sonogram was negative. Because the sonogram was negative, she wanted me to just come back in six months. (I had read online that it is common for sonograms to be negative.) I went home, called my family doctor and asked to be referred elsewhere. My family doctor got me in to see a different endocrinologist. This doctor sent me to consult with a surgeon the day of my appointment. I had surgery and feel so much better. One of my parathyroid glands was 4 times the normal size and was not where it should have been located (surgeon had to hunt for it). Had I stayed with Dr. Harstine I don't know what would have happened.
1.0 Rating
July 6th, 2012
yells
5.0 Rating
April 12th, 2012
1.0 Rating
December 5th, 2011
DO NOT USE THIS DOCTOR..GO ELSEWHERE!!!
Very poor bedside manner, poor eye contact or non at all. She had her head stuck in the computer as she was taking notes about me. I took a list of symptoms I was having an gave them to her. She would not acknowlege them. She began the appointment after I told her my history by informing me that I was low on Vitamin D and that is why I was pure exhausted and went on a tangent about how that was her problem in the past and she started taking Vitamin D and now she is no longer exhausted. Mind you, I had this test in previous months to say the contrary. Little physical exam, if you consider holding out my hands to look at them and feeling my thyroid for a mere 10 seconds an exam. I was informed that I would be called the next week with her plan of treatment. NO, THANKS..next doctor please! I felt that I could get more caring and compassionate care at a VET!
1.0 Rating
May 28th, 2011
Dr. Harstine was rood and didn't take into consideration how I the patient felt. My husband and I started asking questions on different forms of treatment and about how the meds I am taking could affect our futer plans. The dr. sudenly became very defencive and basicly yelled at us that what she decided was best for me would be the only thing she would concider. It was as if our opinion didn't count for anything. I will NOT be going back to her.
1.0 Rating
January 18th, 2010
I would chose a differnt Dr.if you need a Endo
dose not answer my corcerns. Dose not have a bed side manner! AT ALL! She NOT reasureing. Dose not same to listen ( just writes. I have been telling her that I'am getting worse dose not tell me what to do aboutit or dose NOT run any more test than the one she did when I first saw her! Dose not call you back! I'am looking a anther Dr. thats more careing and will look in to this problem I'm haveing more. Instsead of telling me to lower my pills and came back in 2mounts. PLEASE DO NOT PICK THS DR. IF YOU WANT ANSWERS TO YOUR CANNSERS AND SOMEONE THATS MORE CAREING!
1.0 Rating
January 14th, 2009
1.0 Rating
November 3rd, 2008
hashimoto care
4.0 Rating
September 23rd, 2017