Rate Now
Share Your Experience
Have you seen Dr. Lily Wong?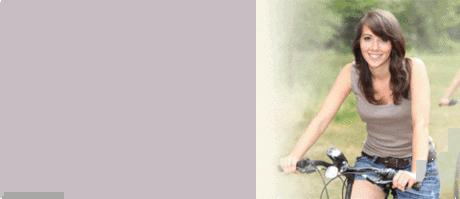 Endometriosis
Get the facts about endometriosis, including symptoms and parts of the body that may be affected.
Quality Rating
Highly Satisfied
38 Ratings with 15 Comments
5.0 Rating
June 21st, 2017
Great MD!!!
I HATE going to doctors...especially gyns...The last time I was comfortable with a OB/GYN was with the MD who actually delivered me in the early 1960s (and long retired), UNTIL I met Dr. Wong. She is such a genuine person which carries over into her practice! She is an extremely thorough and gentle practitioner who is clinically savvy and pays close attention to her patients!!! I could not praise her skills enough!!!
4.0 Rating
December 15th, 2015
Dr. Wong is thorough and accurate. This, coupled with her excellent bedside manner, makes you think she's more of a friend than your doctor. She has been my ob/gyn for the last 8 years and even when she changed practices that no longer took my insurance, grandfathered older patients for her new location. I was lucky enough to have her on call and actually deliver my first child as well. She is wonderful.
2.3 Rating
April 3rd, 2014
Dr. Wong is nice and thorough. The administrative side of this office, however, is horrible - to the point that even though I've been a patient of doctor Wong's for years, I will now be switching doctors because I simply cannot deal with how unprofessional the office itself is run.
1.0 Rating
August 23rd, 2013
Proceed with Caution
Dr. Lily Wong initially presented as caring and committed but closer to our due date, something was amiss. Once you question her judgment and ask questions regarding her decisions and the necessity of interventions that (according to other docs and nurses aren't necessary) Dr. Wong becomes defensive, negligent and apathetic. The friends I referred to her office also had similar experiences and when speaking with nurses after the delivery we were told that they find many patients do not use her after their first experience with her for the reasons listed above. Be careful.
5.0 Rating
April 2nd, 2013
best doctor
2.3 Rating
August 28th, 2012
Acceptable Doctor - Terrible Service
The wait time for an appointment is ususally about a month if it is not an emergency but the receptionist does not really inquire about the issues so unless you make a big fuss, you will have to wait a month.The appointments are NEVER on time. Every time I've been to the office I have to wait and the other patients have been there for a while as well. AND there is always someone that is complaining about the wait time...not just me.Last time, I called 30 minutes before my appointment time to see if the doctor was on time - they said yes. When I showed up, I had to wait an hour - not sure the math makes sense AT ALL there so it seems they are a complete mess when it comes to appointments.One of the staffers is absolutely rude and harsh.Truthfully the doctor is acceptable- knowledgeable, answers my questions ( even though she is rushing out of there most of the time)...and I would have kept going to her if it was not for the rude staff and the unexplainable wait times (it seems they book 2-3 patients for the same time slot).She calls you with results and answers your follow up questions over the phone when needed. I gave her the feedback of the issues with the staff and nurse but she does not seem to want to make the change.She is a bit low energy but I guess thats better than an annoyingly high energy doctor.When I wanted to change my gynocologist, I asked for my patient records so I can take them to the new one and she said she cannot give them to me and when she finally agreed, it took over 3 months - a way to keep me. And truthfully it worked since the next time I had an issue, I went back to her because she had my records and I did not have the new gyno picked out since I was waiting for my medical records. Unfortunately, I had to deal with the rude staffer again which motivated me to find my new Gyno.
1.0 Rating
May 15th, 2012
VERY POOR!!!
5.0 Rating
January 15th, 2012
Excellent Doctor
I have been a patient of Dr. Wong for nearly ten years and will continue to so long as her office takes my insurance. Her bedside manner is superior to any doctor I have visited, for she is caring, gentle, and friendly. I have never felt uncomfortable speaking to her about any concerns, nor have I ever felt rushed out of the office. I have read some of the other reviews, and yes, I do agree, the staff could be a little friendlier and efficient. However, anytime I have called the office, I have heard back from the doctor within 24 hours. For me, the most important quality of a doctor [aside from competency] is their bedside manner and Dr. Wong wins this one. Highly recommend her.
5.0 Rating
December 27th, 2011
2.3 Rating
June 1st, 2011
Busy Office, Unfriendly Staff
Dr Wong is very nice, yes, but that does not help me when I have important questions that go unanswered because she does not return phone calls. Her staff (of 1 person) is extremely rude and has actually caused problems during my ultrasound visits to the hospital. The waiting room is very crowded and no one seems very happy to be there. Dr Wong is very cheerful when you see her, but the meeting is brief and I feel like she is too busy to remember to ask you questions or go over important matters. For example, she never once went over what kind of prenatal vitamins I should take, offer a prescription, or even ask if I was taking any.
5.0 Rating
May 26th, 2011
Dr. Lily Wong is warm, caring, and has excellent skills
Dr. Lily Wong is so warm, caring, and she had amazingly gentle and skillful hands for my delivery. I recommend her to all of my friends and family and I am so thankful for her kindness. Also, my husband is a doctor and he observed her work delivering our baby and he was very impressed by her technique as skillful, careful, and gentle.
5.0 Rating
January 19th, 2011
Nearby Doctors

Dr. Lily Wong is similar to the following 3 Doctors near New York, NY.