Rate Now
Share Your Experience
Have you seen Dr. Elvia Villarreal?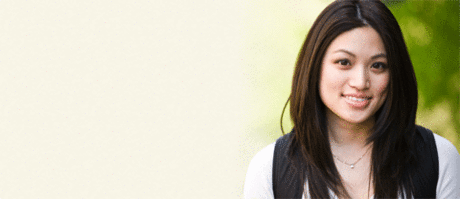 Birth Control
Get the facts about birth control so you can decide which type is right for you.
20 Ratings with 9 Comments
1.0 Rating
April 16th, 2016
orrible doctor. My father was doing fine with he's previous doc but he's insurance requested a doc change in order to payout. So he changed to this doc and she was bad first visit she told him "I'm changing ur meds cuz I don't like my patients being on those meds". This "meds" where he's high blood pressure meds. My father had never had problems with he's high blood pressure since he was put on "those meds", but she decided to change it so now my father is at the hospital because of the new meds she prescribed. Thank God we took him to the hospital because low/high blood pressure could have caused my father a stroke. We are going back to he's old doc. Oh and my father went back to tell her that he wasn't feeling good so she gave an other pill and didn't even try to hear him out.
1.0 Rating
October 18th, 2014
Go somewhere else!
I am a professor at the University, and I live part-time in NY and most of the time here. I have been to her three times, and so far she hasn't given a given me a physical. Only one time did she lay her hands on me, and that was only to check my ears. One would think if I'm a new patient she would give me a complete physical. I am very proactive about my health, and always ask my doctors lots of informed questions. She did not like this. It made her quite angry. She spent most of the 10 minutes arguing with me. After that and once again not even getting a physical, I realized that something was wrong here. She even suggested that I stop taking ibuprofen and switch to Tylenol because my liver enzymes were elevated. Anyone who does even a bit of research will know that Tylenol is probably the worst thing for your liver. If she doesn't even know that, I wonder what else she doesn't know? Now I'm in search of a new dr. It's a shame because her staff is really caring and efficient.
1.0 Rating
August 27th, 2014
Beware!! Most Incompetent Doctor Ever!!
Stroke patients have specific medications that have to be taken daily. This doctor changed the medication instructions and caused a stroke patient to have another stroke. Neurologist confirmed that lack of medication was the reason for the stroke. Been waiting for 2 1/2 weeks for stroke medication since patient was released from hospital. The office staff and doctor Villarreal can't get it together and want to argue in front of patients and blame each other. No one wants to take responsibility. This doctor needs to be reported to the state and have her license taken away. Sorry excuse for a human being!
5.0 Rating
February 1st, 2012
hmmm
I think it's funny how fat people never think it's there weight that's causing the problem. When you're unhealthy you get sick easier, so she was addressing first things first. The fact that she mentions your weight in fact shows that she cares. Dr. Vee is a little busy but that's because she's in demand, if you ask me it's worth it to wait a bit longer and not have as much time to visit. As long as I know I'm receiving good health care what's the issue?
1.0 Rating
July 31st, 2011
One Track Mind
I'm looking for a new doctor. I avoid going in at all costs because all she does is focus on weight. I had the flu, and she spent the first part of the visit berating me because I hadn't lost enough weight since my annual to satisfy her. I've finally come to realize that if I avoid going to her out of fear then it's time to find someone who will focus on all of me, not just a number on the scale.
1.0 Rating
August 28th, 2010
RN
2.3 Rating
May 24th, 2010
Too many patients, too little knowledge.
Dr. Villareal has far too many patients for one doctor to handle. Her office staff is incredibly kind and accommodating. I wish I could say the same for her.The most I've spent in an appointment with Dr. Villareal is probably about 20 minutes. Given that I'm younger, its understandable, but she always seems in a rush and its hardly reassuring. She also likes prescribing antibiotics for everything... Office is incredibly inconvenient for me to get to as well.
5.0 Rating
January 5th, 2010
1.0 Rating
December 10th, 2009
Terrible
My new wife requested a mammogram and cardiac referral from the Dr. since she has not been checked in the last 10 years. She was told that just because she has insurance now doesn't mean she can go get a bunch of tests. We then changed to a new Dr. that ordered the tests. She had to undergo breast surgery for a 7 cm. tumor and 2 days after her recovery she went into uncontrollable tachacardia that required a cardiac procedure. Quitting this Dr. saved her life.
5.0 Rating
December 2nd, 2016
5.0 Rating
May 27th, 2016
5.0 Rating
November 21st, 2014